News
Bud Cauley sustains serious injuries in car accident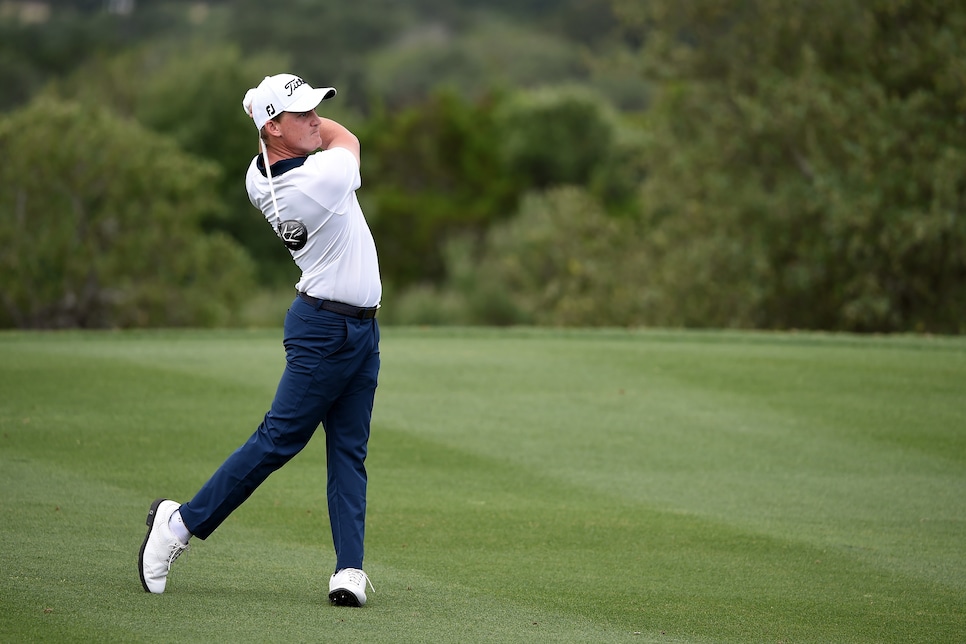 Bud Cauley sustained several serious injuries in a car accident Friday night following the second round of the Memorial Tournament, as first reported by Golf Channel.
IMG, Cauley's management firm, reported the golfer was hospitalized with a collapsed lung, five broken ribs and a fractured lower left leg. He had missed the cut in Memorial with scores of 77 and 76 and was supposed to play in a U.S. Open qualifier on Monday, but has since withdrawn.
Cauley's former teammate at Alabama, Justin Thomas, offered a heartfelt tribute to his friend. The two were partners in this year's Zurich Classic.
After his final round at the Memorial on Sunday, Thomas told reporters that he got a call at 11:30 p.m. Friday night from the wife of another person in the accident, James Wisniewski. (Thomas is staying with Wisniewski while playing in Dublin, Ohio.) Thomas said he was up late into the night trying to find out details of the accident and what kind of shape his friends were in.
"[Bud] was doing good yesterday," said Thomas, who saw both Cauley and Wisniewski in the hospital on Saturday. "It calmed me a lot after seeing him. I couldn't hit a shot, couldn't play a hole without thinking about him. And my buddy, Whis. … It sucks when your best friend's in a serious car accident and there's nothing you can do and nothing he can do."
A total of four people were in the car, according to Thomas; the other two he said were friends of Whis.
Cauley, 28, had been making steady progress this season after working his way back from a shoulder injury injury that cost him the entire 2015 season, making cuts in 11 of 16 events.
This is the second time this season a PGA Tour player has been involved in a major car accident. In February, Bill Haas was a passenger in an accident in which the driver, Mark Gibello, was killed. Haas avoided serious injury and has recently returned to competition.
UPDATED, 6:50 p.m. — Cauley had surgery on Sunday to have plates put on several of his broken ribs, his father, Bill, told Golf Digest. He said that Bud was "doing great" but would likely be in the hospital for another few days for recovery. Bud also has been told not to fly for a couple of weeks because of his collapsed lung.