Players Championship
Players 2021: Marshals who ran over Bubba's 'lost' ball(!) probably cost him making the weekend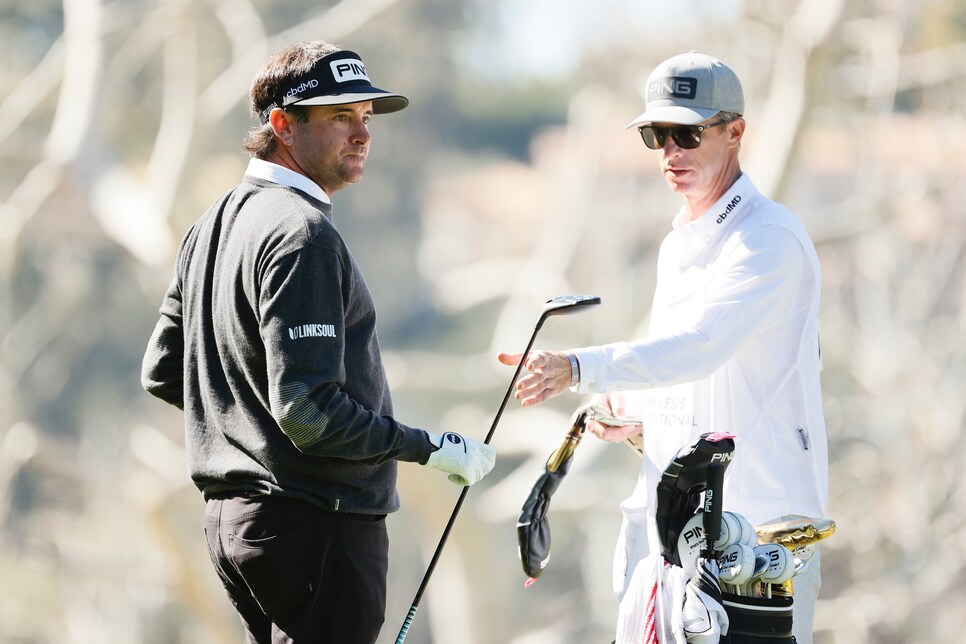 There are undoubtably far more occasions when the marshals on the PGA Tour help a golfer rather than hurt him. Especially during the COVID-19 Era, when there were no fans to track balls going into the rough. Sure, there are times when these good people­—who, remember, pay for their gear to do their volunteer jobs—can look like they're a bit oblivious when golf balls come flying past their heads without an apparent clue, but those are the exceptions.
Then there are situations like the one Bubba Watson appeared to suffer through on Thursday in the first round of the Players Championship, when you wonder, "What the heck were they thinking?"
This wasn't one of those high-profile situations that get replayed ad nauseum on Golf Channel. Most of the golf world in Ponte Vedra Beach missed it, until Watson's longtime caddie, Ted Scott, lamented the ridiculously bad luck on social media.
The post gets an "A+" for use of emojis alone. Unfortunately, it got worse for Scott and Watson. Bubba ended up taking a triple-bogey 7 on the par-4 seventh en route to a 76, and after shooting 70 on Friday he was headed for a missed cut when the darkness-delayed second round was completed on Saturday. The margin of the miss: two shots, or those that the marshals cost him at No. 7.
Don't worry marshal folks. Bubba never holds a grudge.