News
Bubba Watson equates playing with some guys on tour to a "two-shot penalty"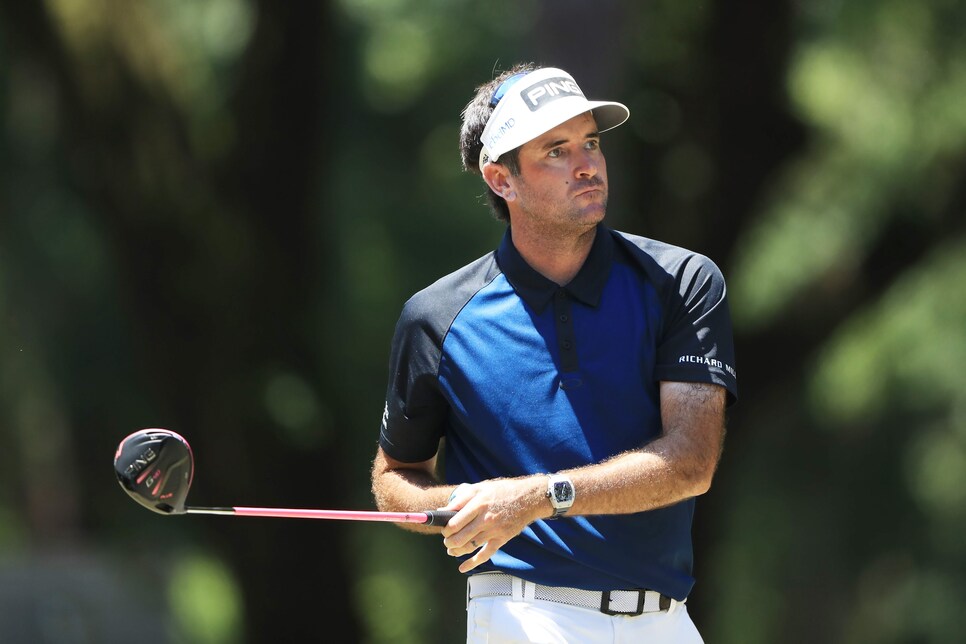 CROMWELL, Conn. — Out of bounds is a common route to penalty strokes on the PGA Tour. Occasionally you'll see a player get dinged for having 15 clubs in the bag.
Or if you're Bubba Watson, the penalties come when the pairings are announced.
That was Tuesday's takeaway from TPC River Highlands, as the ever-candid Watson admitted that who he plays with has an impact on his game.
"Do you want me to answer that PC or do you want me to answer that truthfully?" Watson said at the Travelers Championship, when asked if the early week tee sheet matters to him. Upon hearing, yes, inquiring minds want to know, Watson went to town.
"Yes, it matters tremendously. There's guys that are a shot, maybe a two-shot penalty when you see their name on that sheet," Watson said. "Maybe that's what they say about me, too, so I guess it works both ways. I like to have fun and be energetic. You know, when you see a certain name, you know you can joke around, you know you can have fun and kind of get away from the stress and not talking and just walking down the fairway.
"You know, yeah, I look forward to seeing who the pairings are and sometimes I start praying early trying to get a good one."
The two-time Masters champ has never shied from transparency when it comes to his thoughts, feelings or emotions. Should anyone believe Watson was messing around, he elaborated on players that have brought out the best in him, particularly early on in his career, a list that included Phil Mickelson and Tiger Woods.
"Playing with Mickelson, all I wanted to do was outdrive him, just to make him know that I'm here. And then Tiger Woods, you're trying to learn from," Watson said. "And then when you think about some of the veterans, when you think about Steve Stricker, how nice he was and how respected he is, then you think about Fred Couples. I just want to learn to walk like him, just stroll around the fairways like him."
Luckily for Watson, he is paired with Wesley Bryan, one of his friends on tour, in Rounds 1 and 2, along with Sung Kang. And whatever Watson's feelings towards his partners, it's clearly never affected him in Cromwell: Three of Watson's 12 PGA Tour wins have come at the Travelers Championship.