News
Bryson DeChambeau cleared the water on a 420-yard hole Tuesday at the Travelers Championship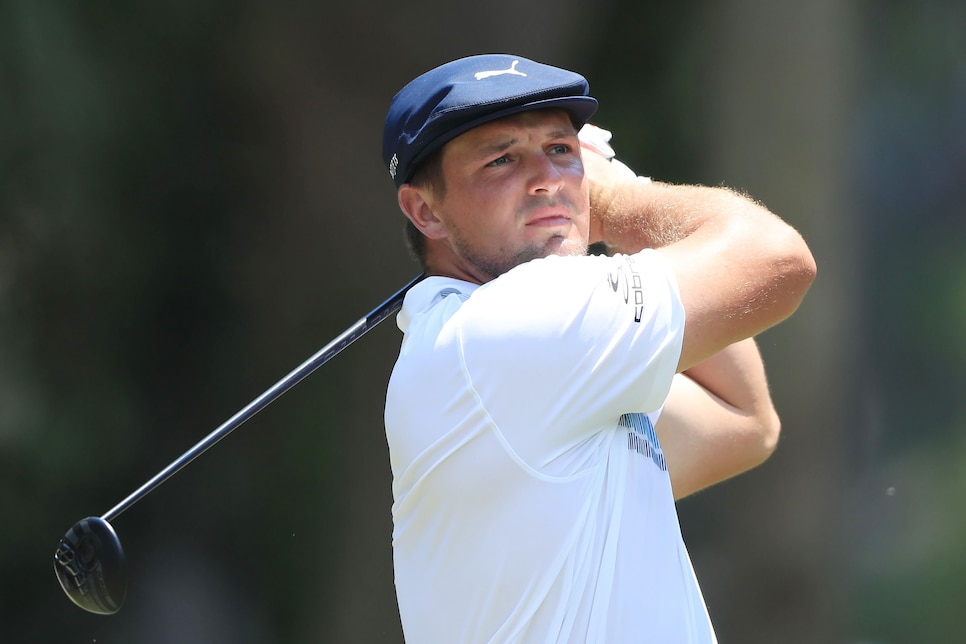 CROMWELL, Conn. — Bryson DeChambeau's weight-gain odyssey has gone from amusement to marvel. After ranking 34th on the PGA Tour in driving distance last season, the former U.S. Amateur and NCAA champion—thanks to a new workout and diet regimen—is first in strokes gained/off-the-tee. He's also taken a sledgehammer to the "Drive for show, putt for dough" adage, finishing no worse than T-8 in his last five starts.
Of course, as he proved on Tuesday, there remains a "show" aspect to his game.
Speaking with the media at TPC River Highlands ahead of the Travelers Championship, DeChambeau was asked if the layout better suited his newfound skills than Colonial and Harbour Town, the tour's first two stops in its return to golf and venues that historically favor accuracy over power. DeChambeau agreed, then provided this gem upon elaborating.
"I can use the length to my advantage on the front nine, and there's a couple holes on the back nine I can do the same," DeChambeau said. "It was pumping into the wind today on 12, I still got it down the hill over the bunkers. 13, I hit driver, 5-iron in. And so for me—well, on 15 I hit hybrid. 17, I tried to go for the green out here. I got it over when I achieved 198-mile-an-hour ball speed, but it's just not worth it. But it was fun trying to attempt to do things that I just never thought were possible."
For those that need a refresher on the TPC River Highlands property, the 17th is a 420-yard par 4 that bends around a lake. To clear the water from the tee, it's a good 370 yards.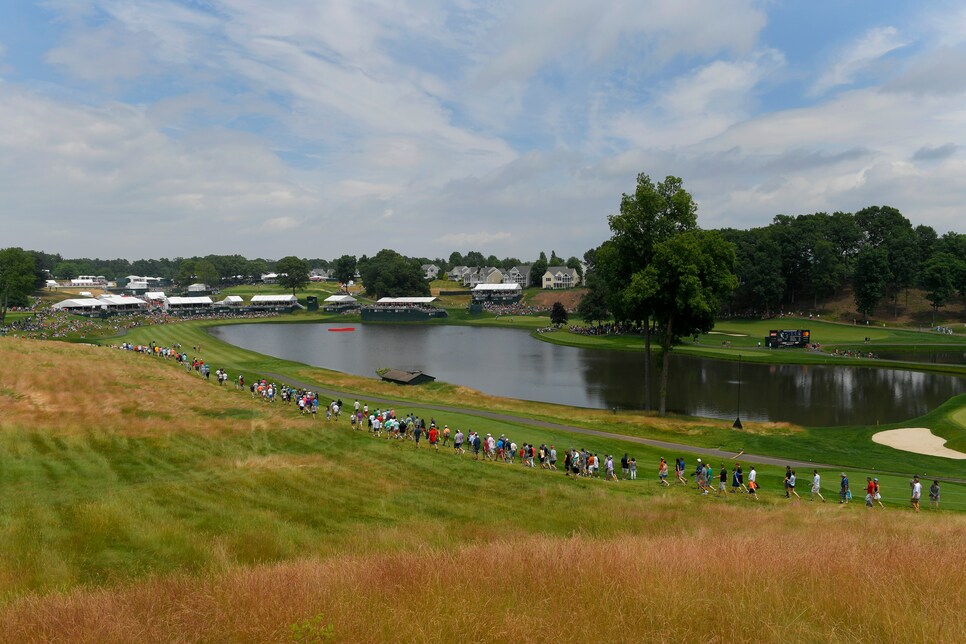 So what DeChambeau pulled off, in layman's terms, is pure sorcery.
"On 17, I just thought I'd give it a go and give it a rip, and I was able to get it over after like three or four tries," DeChambeau continued.
However, DeChambeau said during tournament play he will play the 17th "normally," which is to say like the rest of us mere mortals.
"It's not worth it, obviously," DeChambeau said. "I'd have to achieve 200- to 205-mile-an-hour ball speed every time to be able to hit it over with that wind.
"But it's fun attempting to do things that I've never done before, and having iron shots into holes that just didn't even make sense to me a year ago, there's no way I could do that. So it's a different golf course for me this year."
It should be noted DeChambeau is playing with bombers Phil Mickelson and Rory McIlroy in Rounds 1 and 2 at the Travelers. Looks like Fourth of July will come early to Cromwell.