Seen on tour
Bryson DeChambeau uses not-yet-released Cobra LTDx LS driver to start 2022 in Hawaii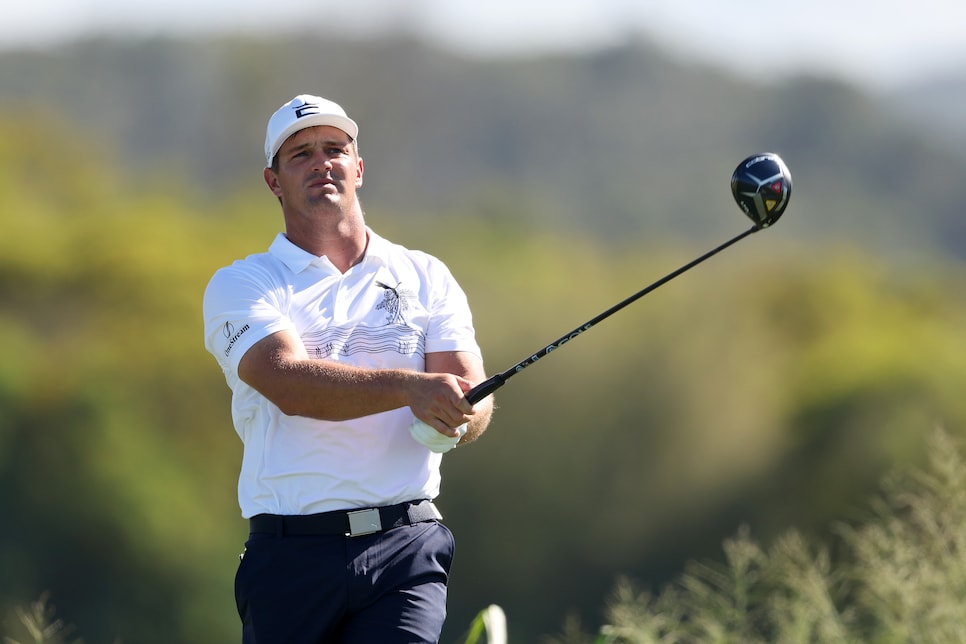 Although the driver was just added to the USGA's list of conforming driver heads on Monday, DeChambeau has worked with the club for a couple of months, using it in a video of his speed training, touting the club's straightness and his ability to easily top 200 m.p.h. ball speed "without even trying." DeChambeau also teased viewers by pointing the blurred clubhead toward the camera, saying, "You can't see it. Sorry."
Also in November, at a Cobra media event in Scottsdale, DeChambeau reached 221 m.p.h. on one tee shot with the club, albeit probably with a longer shaft than he is using this week at Kapalua's Plantation Course.
DeChambeau's LTDx LS is 45.75 inches in length with a LA Golf AXS Blue 60x shaft (the same shaft he had in his Cobra King LTD Pro at The Match against Brooks Koepka). The head, interestingly, has 9 degrees of loft, however it is ratcheted down to approximately 6 degrees, according to Cobra. DeChambeau's hallmark JumboMax grip remains as well.
Can the tour's distance king get even longer with a new driver? DeChambeau thinks he can. If that proves to be true, the driver conversation will continue.