News
Bryson DeChambeau says he'll spend off week working on his "oxygen depletion," but does that really work?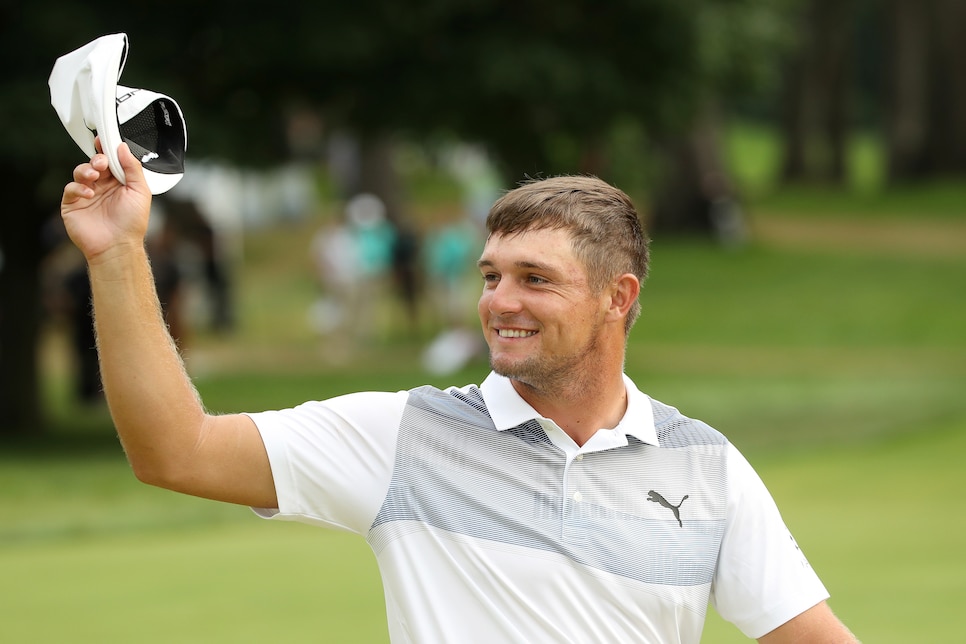 Leave it to Bryson DeChambeau to enter a new phrase into the golf lexicon that we hadn't really considered before. In the aftermath of his even-par 70 in the second round of the BMW Championship, the winner of the first two FedEx Cup events says he won't spend his off week relaxing, but rather in Colorado working on his "oxygen depletion."
What exactly that means is subject to interpretation, but it's fair to assume that the golfer will spend the days in high altitude engaging in what's known as "hypoxia training." But unlike Kenyan marathoners who log miles in the thin mountain air to strengthen their lung capacity at sea level, the direct benefits for a golfer are less obvious. DeChambeau, for one, has already discussed "brain training" that allows him to slow his breathing and subsequently his heart rate, which presumably will allow him to execute better under pressure.
But the other use case is simple endurance that can be of use to any competitive athlete. Golf Digest's Ron Kaspriske explored this topic several years ago by examining Rory McIlroy's use of an oxygen mask while running.
"It's a legal performance-enhancer," Dr. Ara Suppiah, who consults with a number of professional golfers, told Kaspriske. "It increases endurance because the oxygen-extracting capacity in the muscles goes up. You don't produce lactic acid as much in those muscles, and when you do, that burning feeling dissipates much quicker."
As Kaspriske noted, though, the efficacy of the treatment is still subject to debate.
"In 2010, the National Center for Biotechnolgy Information published a report that stated 'hypoxia as a supplement to training is not consistently found to be advantageous for performance at sea level,'" he wrote then. "However, many elite athletes are now donning masks or working out in oxygen-deprivation rooms in the hopes of gaining an edge."
"You should not try hypoxia training if you have pre-existing conditions such as high blood pressure, heart disease, poor circulation, diabetes, etc.," Suppiah says. "Everyone should be vetted by a doc first."