The Loop
Fitness Friday: Does high-altitude-simulation training work?
On paper it seemed like a fair fight: Rory versus Rickie. McIlroy came into this past September's Ryder Cup as the No. 1 golfer in the world, and Fowler was enjoying the best year of his career, having finished no worse than T-5 in all four majors. But by the sixth hole of their singles match, it was over. McIlroy was 5 up and showed no signs of fatigue from having played 70 holes of pressure-packed golf during the previous two days.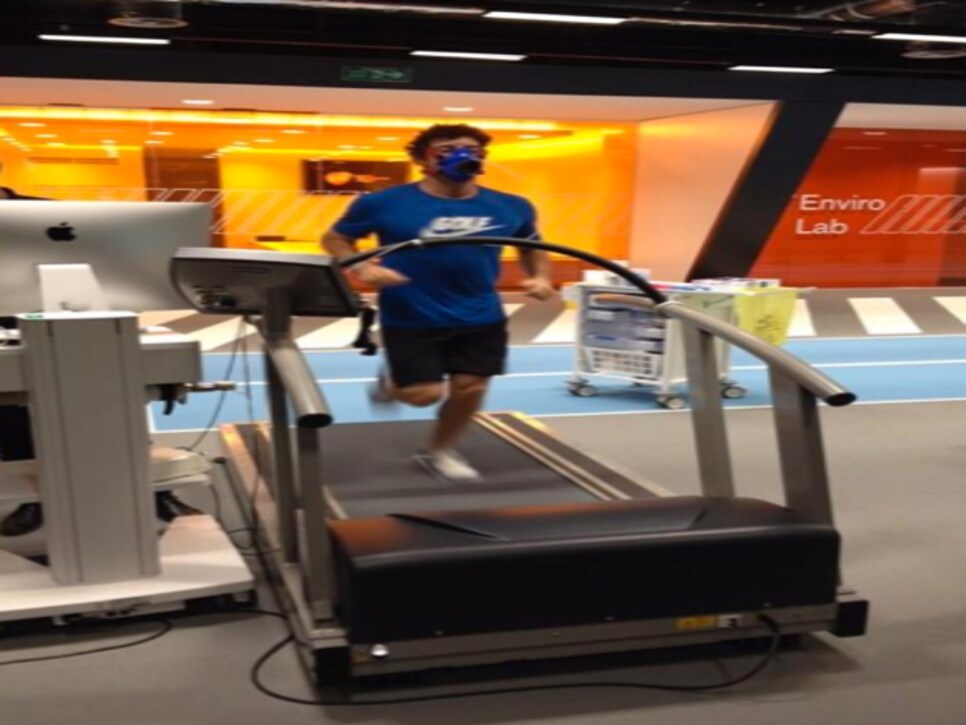 "It's a legal performance-enhancer," Suppiah says. "It increases endurance because the oxygen-extracting capacity in the muscles goes up. You don't produce lactic acid as much in those muscles, and when you do, that burning feeling dissipates much quicker."
There has yet to be a definitive scientific answer on whether this type of training works. In 2010, the National Center for Biotechnolgy Information published a report that stated "hypoxia as a supplement to training is not consistently found to be advantageous for performance at sea level." However, many elite athletes are now donning masks or working out in oxygen-deprivation rooms in the hopes of gaining an edge.
"You should not try hypoxia training if you have pre-existing conditions such as high blood pressure, heart disease, poor circulation, diabetes, etc.," Suppiah says. "Everyone should be vetted by a doc first."
Regardless of whether you wear the mask, the type of interval training McIlroy does on the treadmill is great for golfers because it improves function of the fast-twitch muscle fibers needed to swing a golf club powerfully.
"Golf is a sport where you need explosive power for a second or two every few minutes, and then you rest," Suppiah says. "This type of training mimics those needs."
Ron Kaspriske is the fitness editor of Golf Digest.