Players Championship
Players 2021: Bryson responds to Rory's chasing-distance comments: 'I knew there was going to be an effect'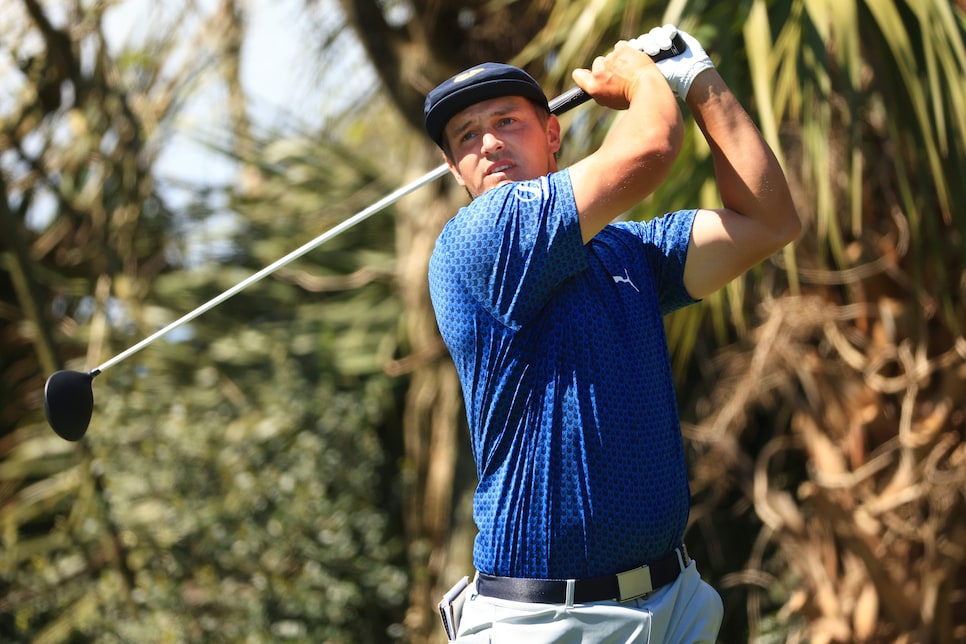 Rory McIlroy is as candid as they come on tour, but the four-time major winner's comments on Friday evening at the Players Championship still managed to astonish. Well, astonish some.
McIlroy, after coming out of the business end of TPC Sawgrass, acknowledged his swing was a bit of a mess, the upshot of a pursuit of speed and distance. Why McIlroy, already one of the longest players in the game, would put himself through such an undertaking begged a follow-up, an answer that McIlroy did not sugarcoat.
"I'd be lying if I said it wasn't anything to do with what Bryson did at the U.S. Open," McIlroy said on Friday after shooting a 79-75 to miss the cut by 10 strokes. "I think a lot of people saw that and were like, 'whoa, if this is the way they're going to set golf courses up in the future, it helps.' It really helps."
For those needing a refresher, that would be one Bryson DeChambeau, who bomb-and-gouged Winged Foot—along with his competition, the USGA and the game at large—into dazed resignation with a six-stroke victory last September. It was a performance that beget imitators, with McIlroy and Tony Finau among those flirting with higher swing speeds. To this point, no one has come close to the dividends Bryson has reaped.
When asked Saturday about Rory's comments, DeChambeau sounded flattered, but far from surprised.
"You know, I appreciate it, first off," DeChambeau said, who is leading the tour in strokes gained/off-the-tee for the second straight year. "The second comment I would have that—I wasn't trying to influence anybody. I was just trying to play my own game and hit it as far as I possibly could. And I knew there was going to be an effect. I didn't know what it would be or who would be affected by it, but again, golf is a weird game.
"This journey that I'm on is not taken lightly. I've tried to figure out a bunch of different variables that you have to in order to hit it straight, hitting it really far. I knew that there would be some people that would try and some people it would potentially not work for them and some people it may help them. So I really don't know that, but I do appreciate Rory's comments, it's kind of a sentiment almost and something that keeps me going every day."
DeChambeau, who won at Bay Hill last week, is in the final group at the Players, two back of 54-hole leader Lee Westwood.