News & Tours
Bryson DeChambeau asserts he's not on PEDs, creates video to prove he's clean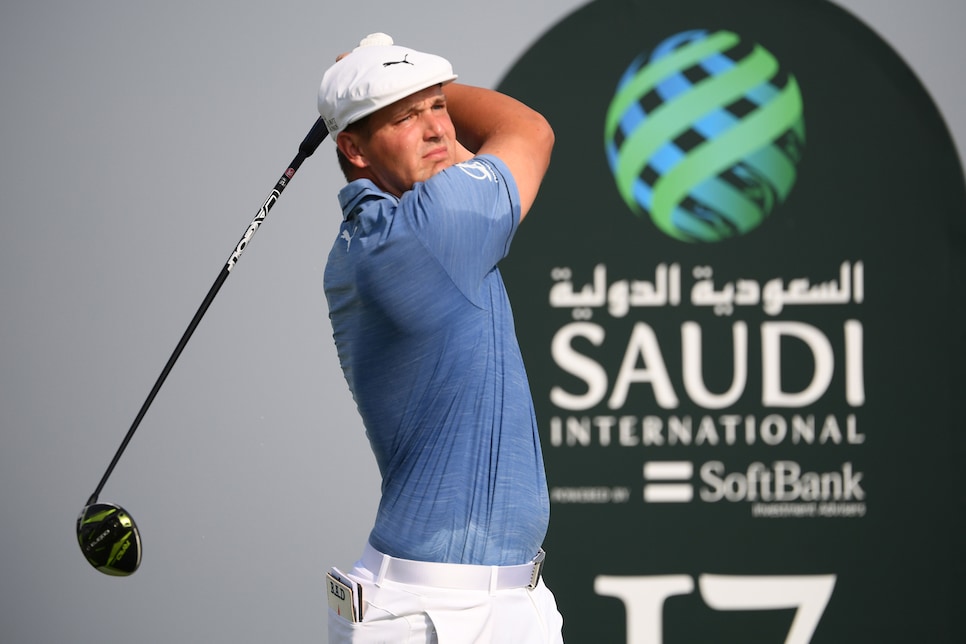 Bryson DeChambeau has never been one for subtlety. So when it comes to the question of his physical transformation over the last two years—and whether steroids potentially played a part in that process—DeChambeau not surprisingly attempted to quell that notion in dramatic fashion.
On Monday, DeChambeau announced on Twitter "I am releasing my medical information today." Shortly after the tweet, DeChambeau posted a YouTube video titled, "I got tested for PEDs…Here's the results." The tweet was soon deleted, and the video was disabled, although on Monday night the video was reloaded to the YouTube platform.
The beginning of the six-minute video features old news clips of athletes like Peyton Manning and Lance Armstrong facing steroid allegations before DeChambeau appears, saying he will be submitting bloodwork to get checked for performance-enhancing drugs in his system.
"I wanted you guys to see this and showcase this because no one else is going to do this," DeChambeau says. "This is medical information that I'm willing to disclose, and I want you guys to know I did this in a way that was hopefully natural, and just hard work."
DeChambeau is then seen outside a Quest Diagnostics lab, although a chyron over the video tells the audience that "For legal purposes filming inside is prohibited." The video segues into a three-minute montage of DeChambeau speed training before the 2020 U.S. Open champ reads an email from Quest asserting he is clean.
"All negative," DeChambeau says, holding up his phone to show the results. "Nothing."
The clip ends with DeChambeau joining trainer Greg Roskopf, claiming Roskopf's work is "Better than steroids."
Should the clip and its production value seem out of left field, well, it's actually not that unusual for DeChambeau, who's increasingly leaned into the realm of social-video creation. However, the video's timing is somewhat curious. Certainly his massive weight gain in 2020 in a short timespan and his subsequent success—coupled with the myriad of PED scandals across the sporting landscape in the last two decades—raised certain doubts. But those doubts didn't gain much traction and mostly subsided over the last season. Additionally, DeChambeau has not publicly run afoul of the PGA Tour's anti-doping program at any point during his career.