Longshots
Not surprisingly, Bryson DeChambeau is listed as a huge underdog for the Long Drive World Championship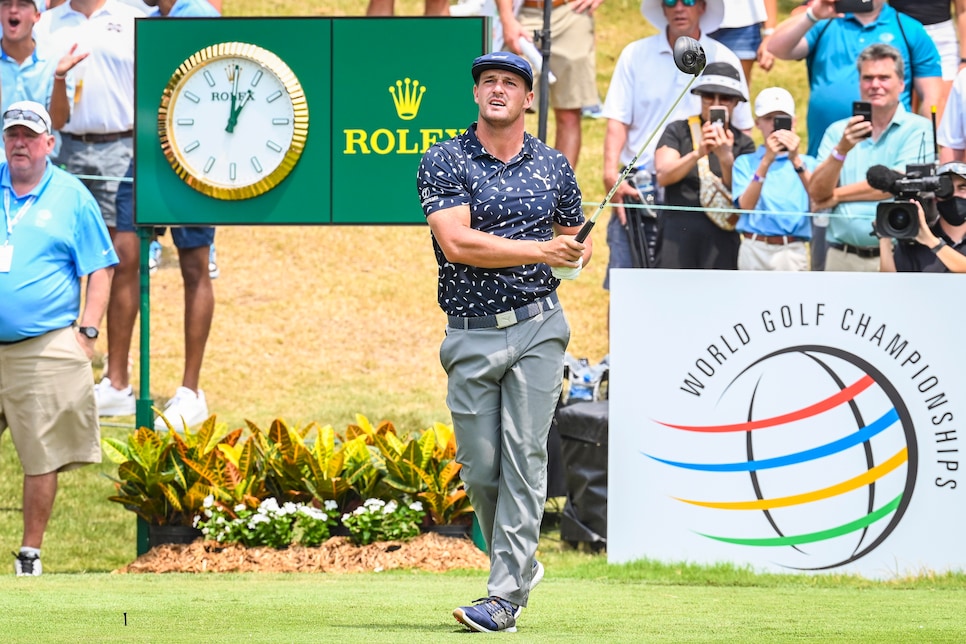 The longest hitter on the PGA Tour will be a major longshot when he competes on the long drive circuit next month.
Online sportsbook Sportsbetting.ag is offering two Bryson bets related to the competition. For whether DeChambeau will win, YES is +2000 (Risk $100 to win $2,000) and NO is -10000 (Risk $10,000 to win $100).
For DeChambeau's longest drive of the contest, the over/under has been set at 410.5 yards. DeChambeau currently leads the PGA Tour in driving distance at 321.7 yards per (measured) poke.
"This is an amazing opportunity to grow the game and the sport in general!" DeChambeau wrote on his Instagram account. "I want to show the world how incredibly talented and hard working these athletes are."
Odds for the full field aren't available yet. But we're pretty sure two-time defending champ Kyle Berkshire—who happens to be Bryson's friend and long drive mentor—will be a solid favorite.