LIV Golf
Bryson DeChambeau dropped by Rocket Mortgage following departure to LIV Golf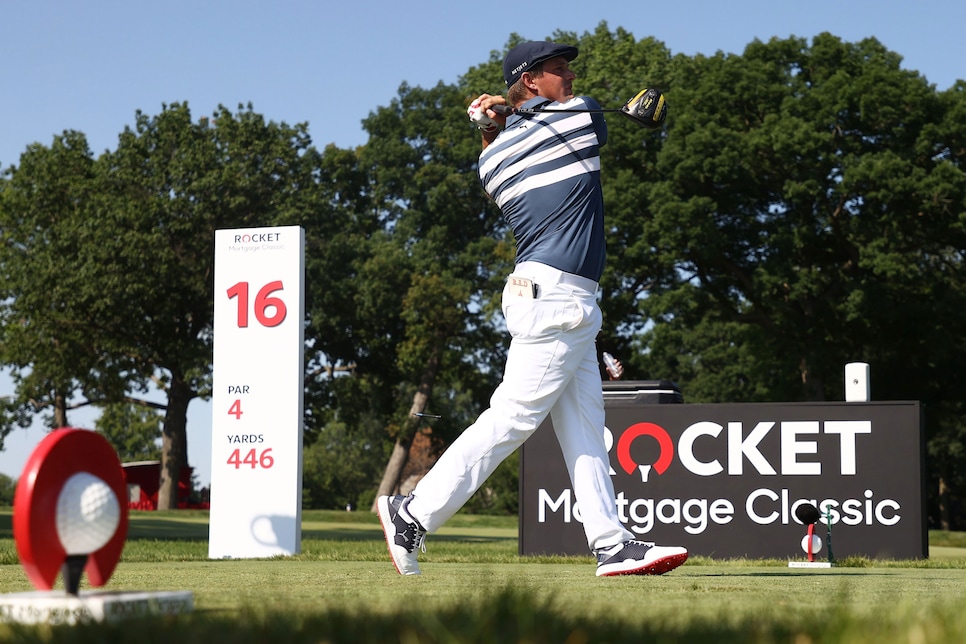 Rocket Mortgage has cut ties with Bryson DeChambeau following DeChambeau's commitment to LIV Golf.
In a press release issued Thursday the company cited its relationship to the PGA Tour for its decision, as it serves as the primary sponsor to the tour's tournament stop in Detroit.
"Rocket Mortgage has been a long-time supporter of the PGA Tour, both through our role as an official partner and as a tournament host," the home-lending company said in a statement. "The Rocket Mortgage Classic has quickly become a fixture on the Tour, with players coming to Detroit to compete, while also raising crucial funds to help bridge the digital divide in our city.
"Our partnership with the PGA Tour extends to include several prominent golfers, including Bryson DeChambeau, as ambassadors of the Rocket Mortgage brand. As has been widely reported, Bryson elected to join the LIV Golf Series. Effective immediately, Rocket Mortgage has ended its sponsorship agreement with Bryson.
"We wish him well in his future success."
DeChambeau won the Rocket Mortgage Classic in 2020, and served as a brand ambassador for the company since 2021. However, DeChambeau overshadowed the event last summer when his caddie split with him on the eve of the tournament and DeChambeau refused to speak to the media during the week.
Rocket Mortgage's move follows that of other sponsors who have distanced themselves from players associated with LIV Golf, including RBC, which dropped Dustin Johnson and Graeme McDowell last week.
Though DeChambeau is not in this week's inaugural LIV Golf field in London, his agent confirmed on Wednesday that the 2020 U.S. Open champ will be join the Saudi-backed circuit for its U.S. based events. On Thursday tour commissioner Jay Monahan issued a suspension for all current and future golfers that defect to LIV Golf.