News
Bryson DeChambeau is leading just one week after this EPIC driving range meltdown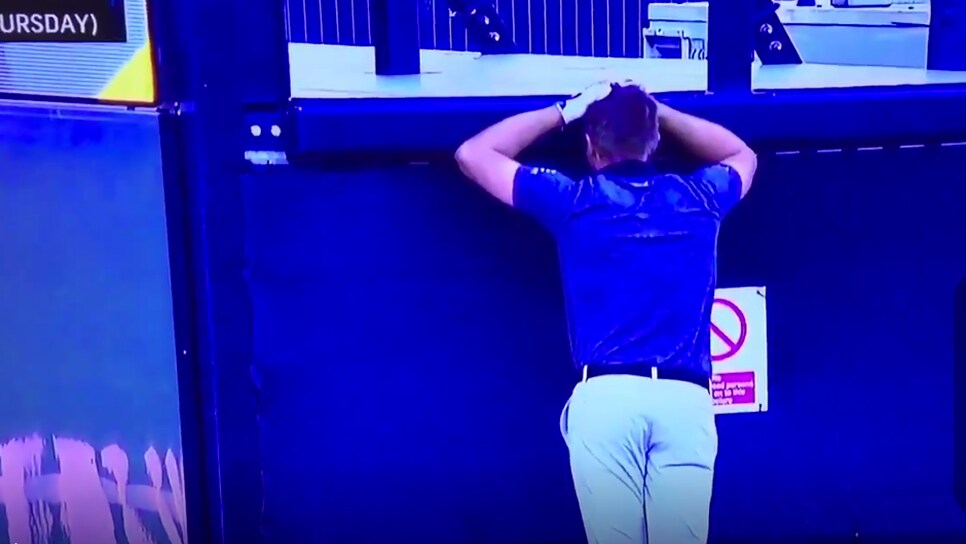 Bryson DeChambeau has been arguably one of the top-10 golfers in the world this year, so seeing his name near the top of the leader board shouldn't be a surprise. But the timing of his 36-hole lead at the European Tour's Porsche European Open is particularly noteworthy because it comes just one week after DeChambeau had an epic meltdown on Carnoustie's driving range. And we don't use the term "meltdown" lightly.
In a video shared by SB Nation's Brendan Porath, you can see club drops, club tosses, hands on his head, hands on his face, and even a full, disgusted walk-off from the young and extremely technical tour star during a practice session following a first-round 75 at the Open Championship. Check it out:
So many questions. Was Bryson upset about his shoulder bothering him? Was he disappointed with the angle of his one-plane swing? Or did the USGA outlawing his on-course compass push him over the edge?!
Also, how did this clip take more than a week to go viral?! What an amazing snapshot into the frustration and pressure tour pros are constantly battling.
Regardless, we know that DeChambeau, who still managed a T-51 at the Open, is feeling a lot better about his golf game only days later (And according to his agent, DeChambeau was laughing about the whole episode 10 minutes later). Following an opening 66 on Thursday, DeChambeau added a second-round 68 to take the halfway lead at the Porsche European Open.
Quite an impressive turnaround. We're guessing Bryson's post-round range session in Germany on Friday -- if there even was one -- went a lot smoother.