Green Texts
In the least surprising news ever, Bryson DeChambeau is the green-text guy ruining iMessage groupchats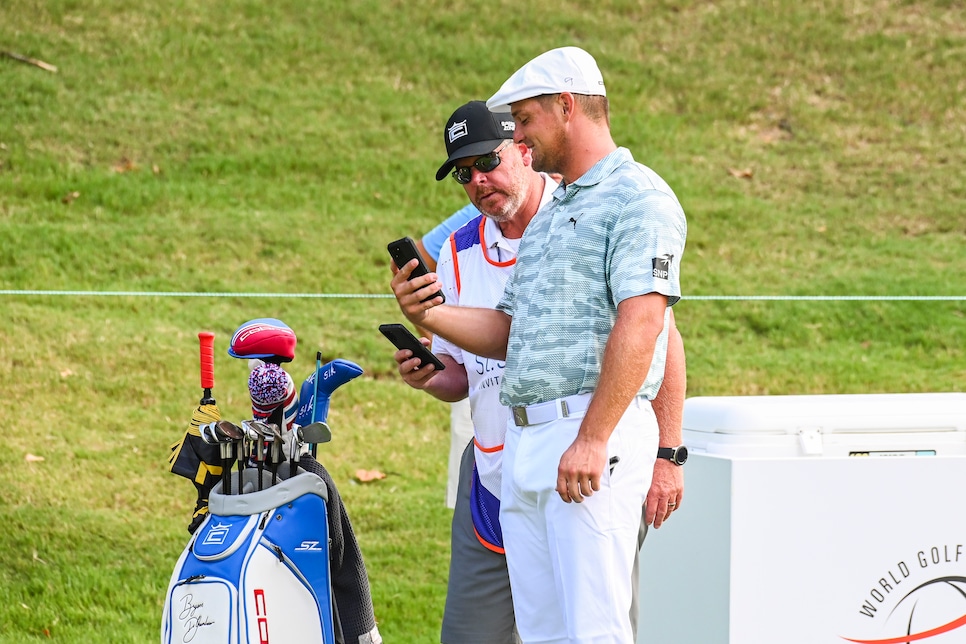 Bryson DeChambeau beats to the tune of his own drum. This is not news. The single-length irons, the funky hat, the protein shakes, the long drive stuff—the guy feels absolutely zero need to conform. That individualism extends to his mobile phone, apparently.
During his pre-Shriners Hospitals for Children Open press conference on Wednesday, Scottie Scheffler was asked if the U.S. Ryder Cup team's groupchat was still popping off after their historic victory. His answer was not really, but not for the reason you might expect.
"Honestly, our group chat was a little bait of a pain in the butt because Bryson is the only one who does not have an iPhone," Scheffler said. "I know that's really a shock that Bryson's the odd man out on that one. But we gave him some crap about that in the beginning of the week."
There you have it. Bryson being the green-text guy that ruins iMessage gropuchats is so perfectly on-brand. We're sure he has a reason for it, too. It's probably something to do with a superior operating system with increased streaming capabilities or something complicated like that. If nothing else, the man stays true to himself.