News
This graphic nicely sums up Bryson DeChambeau's incredible transformation off the tee this season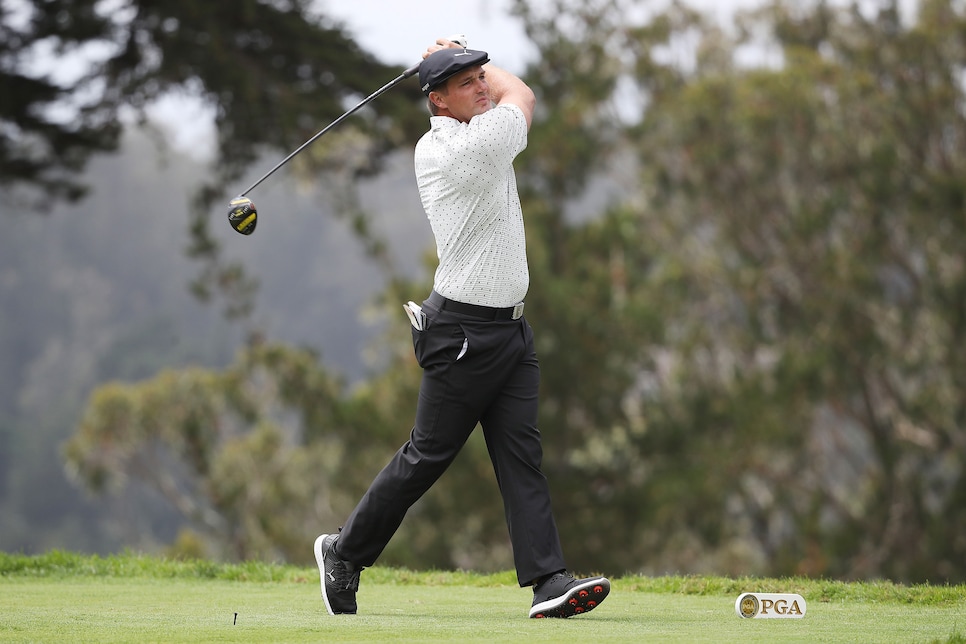 Bryson DeChambeau's physical transformation has been well-documented over the past year—including by Bryson himself. And while DeChambeau seems pleased with the body he's built through hitting the gym and pounding protein shakes at a record rate, he's also happy with the results on the course.
Obviously, the biggest change has been seen in his driving, where DeChambeau has gone from one of the biggest hitters to arguably the biggest hitter. And this graphic created by GOLFTV's Jamie Kennedy nicely sums up that remarkable transition off the tee.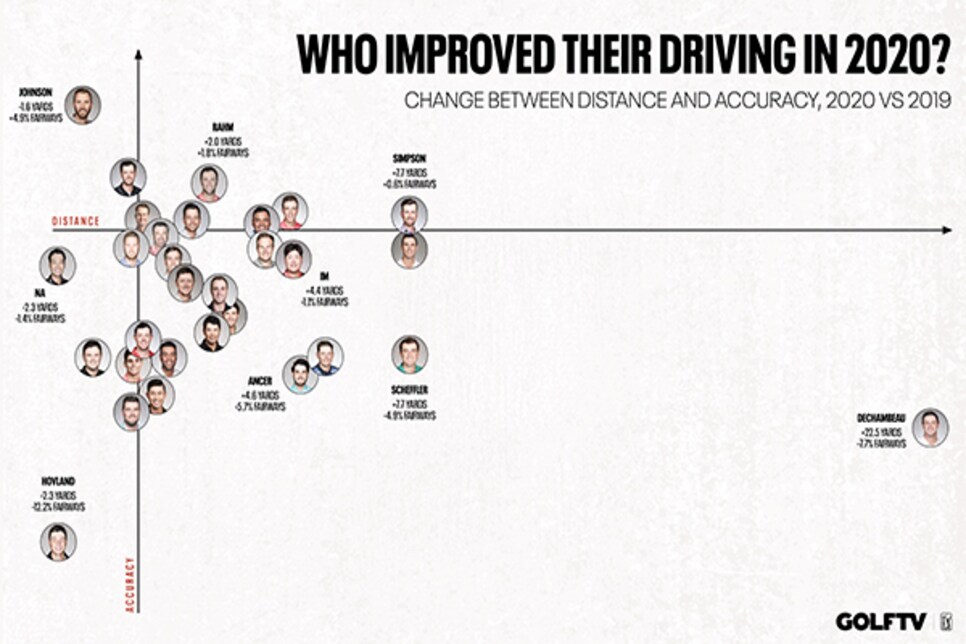 OK, so there's a lot here, but the first thing that should jump out is DeChambeau's giant leap on the distance line. He's literally almost off the chart with an increase of 22.5 yards per drive that has him averaging a tour-best 325 yards per pop.
As you can see, though, that added power has come with a loss in accuracy with DeChambeau hitting 7.7 percent fewer fairways. But the bulked off Bryson is content with that tradeoff.
In strokes gained off the tee, DeChambeau leads the PGA Tour, gaining 1.101 shots on the field per round. That jump is just as big from last season when he ranked 24th at .421.
Also notable on the graphic are the improvement of a few player of the year candidates, including two, Jon Rahm and Webb Simpson, who have improved both their driving distance and accuracy this season. Simpson will still never be called a bomber, but that extra 7.7 yards per drive is clearly paying off.
Meanwhile, World No. 1 Dustin Johnson, who is certainly a bomber, has actually been hitting the ball a bit shorter. And with the tour's overall driving distance average down 2.4 yards, that 1.6-yard drop-off is bigger than it looks. But DJ's improvement in accuracy has certainly aided a recent hot stretch.
Anyway, this graphic is just another way to show that DeChambeau's distance experiment is working. And we can probably expect to see him swinging just has hard next season.