News
Bryson DeChambeau calling in rules official about a bug against his ball is your tour-pro moment of the day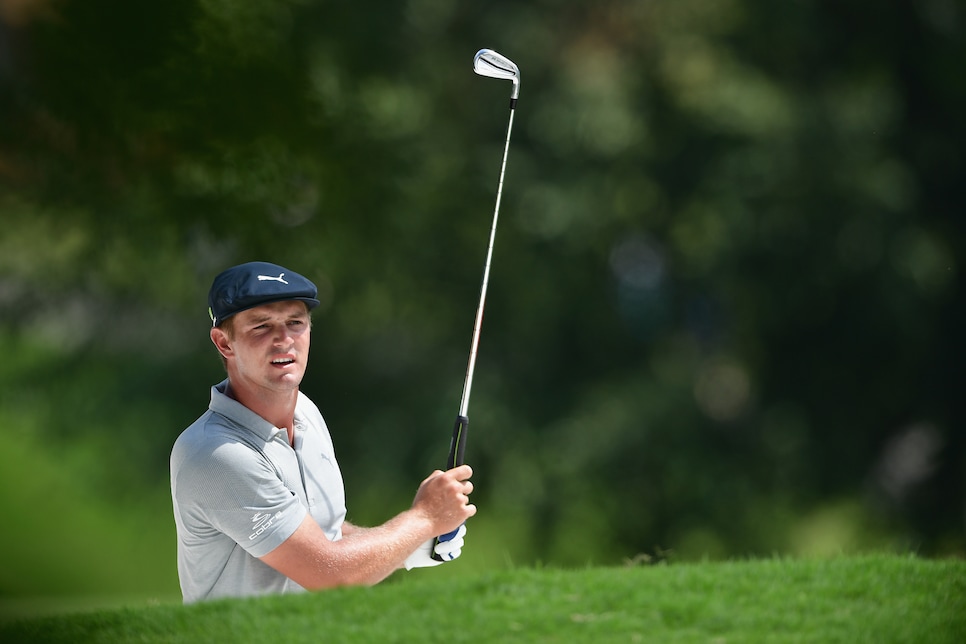 We know Bryson DeChambeau is as big of a student of the game as there is on the PGA Tour. So when he encountered a rules situation in the first round of the OHL Classic at Mayakoba in which he wasn't sure how to proceed, we know the situation must be somewhat rare.
Turns out, an insect lying on a golf ball can stop play during a tour event for an extended period of time. That's what happened on Thursday, but it ended up being more of a hilarious situation than anything. DeChambeau asked his playing competitors whether they knew the rule about how to proceed when an insect is lying against your ball.
Even PGA Tour Vice President of Rules and Competition Slugger White, a familiar face to any PGA Tour fan, was called out about the bug. White didn't need to make much of an assessment before the situation resolved itself. See for yourself:
All things considered, that was a pretty sporty up-and-down -- with a little tour sauce to boot. All jokes aside, DeChambeau got off to a hot start in Mexico, which is a welcome sign for the 24-year-old and winner of the John Deere Classic.