Hitting Bombs
Bryson DeChambeau hits 412-yard nuke, advances in World Long Drive contest with ease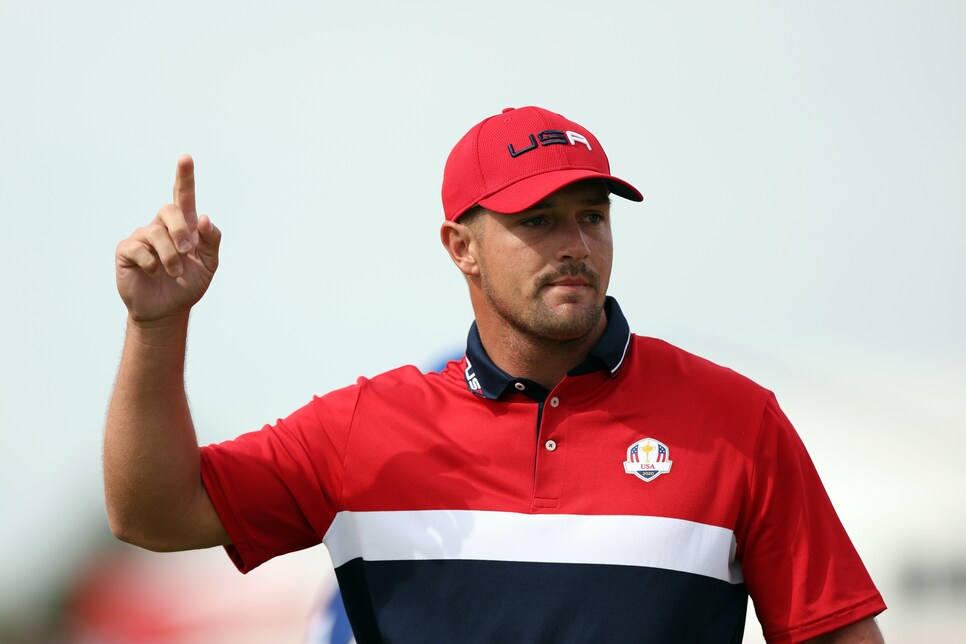 Perhaps the silliest pre-Ryder Cup storyline was Bryson DeChambeau's perceived lack of attention on the biennial event, which was born out of his announcement that he'd be competing in this week's Professional Long Drivers Association World Championship. So far, it appears DeChambeau is juggling both duties with relative ease.
After going 2-0-1 in the 19-9 U.S. romp at Whistling Straits, DeChambeau went straight to Mesquite, Nev., where his foray into the long-drive world got started on Tuesday. The 2020 U.S. Open champ launched a 412-yard nuke with the help of some wind during Day 1 of competition, allowing him to easily advance to Wednesday's stage of the top 64.
DeChambeau was one of 80 players competing in the Open Division, which is broken up into five 16-man groups on Day 1. Within those groups, there were sets during which players could earn 200 points for winning a set, 100 points for finishing second in the set and 50 points for finishing third. In five sets, DeChambeau scored 800 points, winning three of the five sets, one of which included this missile:
In his group, DeChambeau finished second to Scottie Pearman, a two-time World Amateur Long Drive champion who amassed 900 points on Tuesday. The top 12 in each group advanced to the next stage. Of those 64 players, 32 advance to the third stage on Thursday. The final 16 make it to Friday, when the surviving eight are cut down to the final four and then a head-to-head match for the world title.