The Loop
Brooks Koepka's caddie had the perfect response on how he's going to spend his U.S. Open paycheck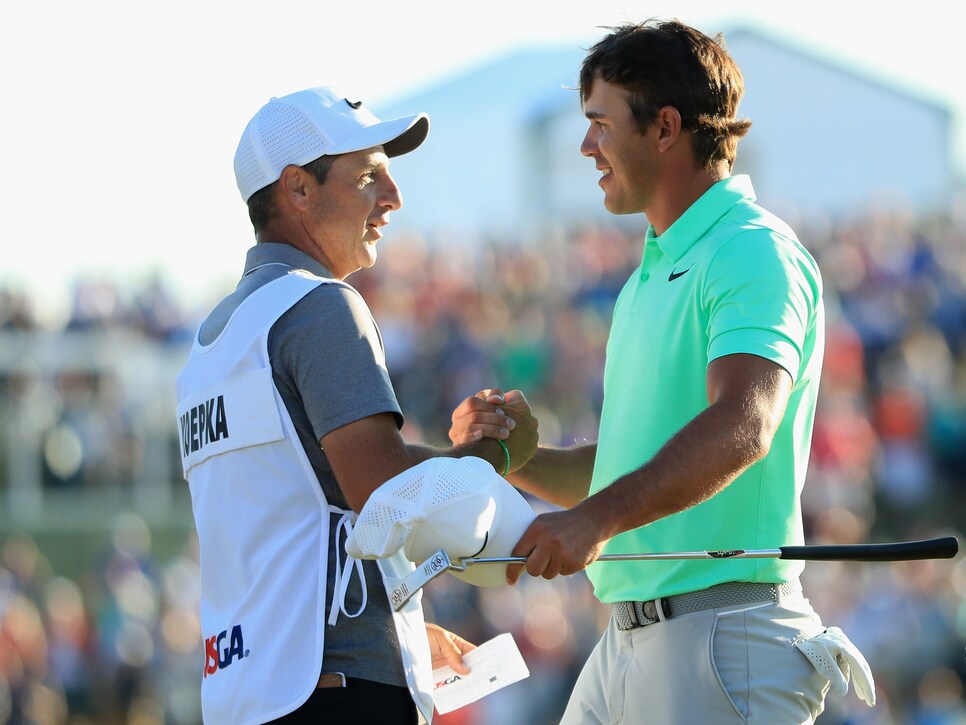 ERIN, Wis. -- In most instances, a caddie receives 5-to-10 percent of their player's earnings, with a good finish usually equating to a higher cut of the dough. It's good work if your man's on fire; just ask Michael Greller, who (likely) pulled in more than $2.2 million during Jordan Spieth's breakout 2015 campaign.
So you can imagine the excitement of Ricky Elliott, Brooks Koepka's looper, following Koepka's runaway victory at Erin Hills.
This year's U.S. Open winner's payout is a record $2.16 million. At 10 percent, Elliott would receive north of $200,000. Only 1.5 percent of Americans over the age of 15 pull that in per year; Elliott just made that in a week.
With this newfound fortune, the media wanted to know: What was Elliott going to do with his share?
"Buy a 12-pack of Heineken," Elliott replied, according to Golf Channel's Rex Hoggard.
Still, got to love a guy whose first thought after coming into such riches is, "I need a cold one." That's living life right.