News
Instructor Claude Harmon III says coaching split with longtime student and friend Brooks Koepka is 'devastating'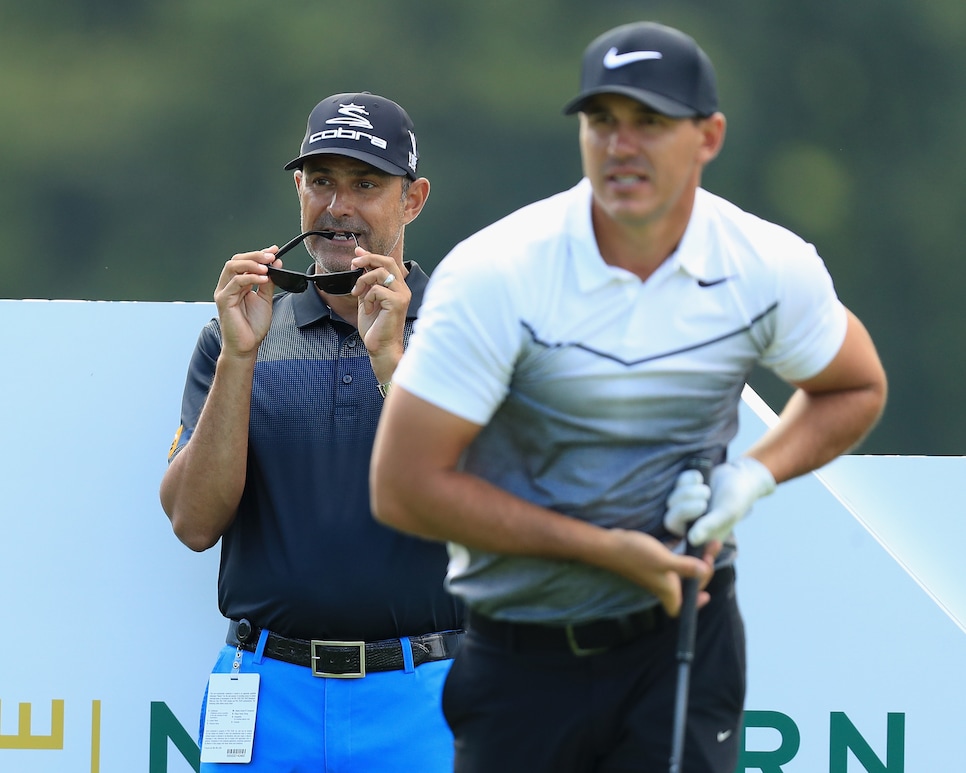 Claude Harmon III has worked with Brooks Koepka since the four-time major winner turned pro.
Andrew Redington
Brooks Koepka has some work to do to defend a bucketload of 2019 points falling off his World Golf Ranking. He'll undertake the job without the swing coach who was with him from his earliest days on the European Challenge Tour, in 2013, through four major championships.
"Brooks let me know the Wednesday after the Masters [in November] he was going in a different direction," says Claude Harmon III, the Golf Digest 50 Best Teacher who started with Koepka when he was fresh out of Florida State. "When we first met, I asked him what his goals were. He said he wanted to be No.1 in the world, win multiple majors and play for the U.S.A in Ryder Cup and Presidents Cup teams. I'm proud I was part of the team that helped him achieve those goals."
Koepka won three times on the Challenge Tour in 2013, then again as a European Tour rookie in 2014. He won his first PGA Tour event in Phoenix in 2015, then went back-to-back in the U.S. Open (2017-18) and PGA Championship (2018-19).
But 2020 was an injury-riddled struggle, with hip and knee problems limiting him to 13 starts and two top-10s. Koepka is ranked 12th in the world, but his 2019 PGA and Fed-Ex St. Jude Invitational win points (and those he got for seconds at the Masters and U.S. Open) fall off this year and will need to be replaced. Jordan Spieth fell from second to 91st in just over two seasons when he failed to follow up his three wins in 2017, and Rickie Fowler has fallen from 11th to 61st in the same span.
"Brooks is an unbelievable player and great champion, and extremely talented," says Harmon, who helped Dustin Johnson to the 2020 Masters title and watched student Si Woo Kim win The American Express on Sunday. "As devastating as it is to have it happen, I'm so grateful for what he did for me and my family. Me, [caddie] Ricky Elliott, [physical therapist] Marc Wahl, the whole crew, it was like we were a band of brothers. That's hard to not be a part of. He has to do what's best for his career, and I know he'll be fine."