News
Brooks Koepka had at least 3 very good reasons for changing his PGA Tour schedule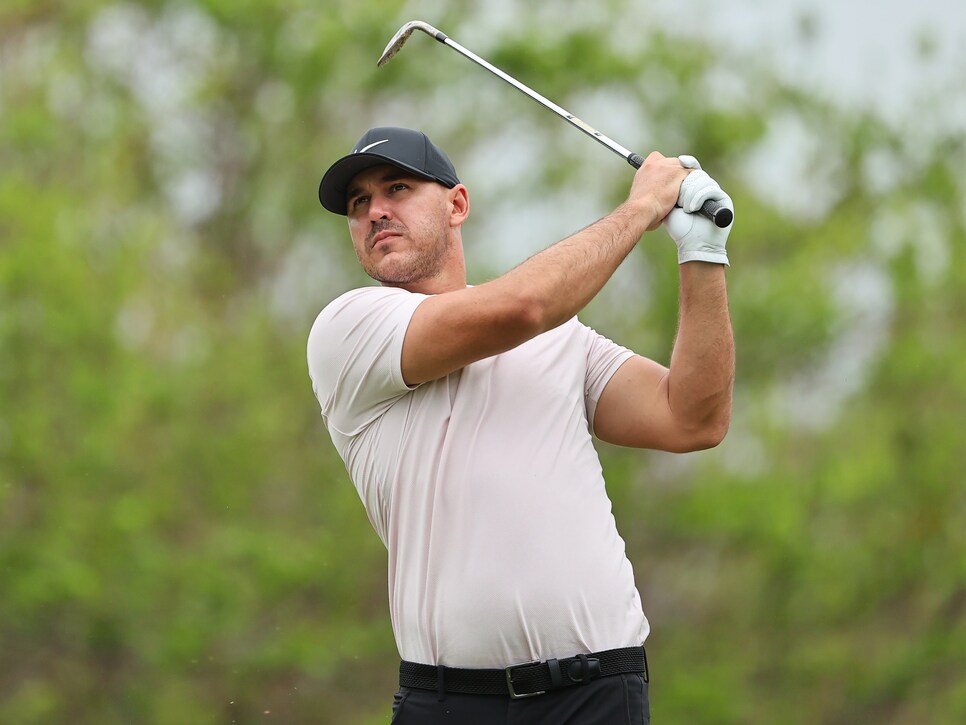 Brooks Koepka is treading unfamiliar ground this month. For the first time since he's been a pro, he's making his debut in two events: The American Express Championship in the California desert (still called "The Hope" by diehards), and the Farmers Insurance Open at Torrey Pines. It's somewhat curious, really, that he's played in neither, considering he's in his eighth season on the PGA Tour. But he's a Florida guy who found the January down time after Kapalua perfect as his brethren battled on some bumpy Poa annua greens.
So why did Koepka alter his schedule in 2021? Three very compelling reasons: He missed out on Maui, with no wins last year while not qualifying for the Tour Championship; he's feeling almost fully fit again after his struggles with knee and hip injuries last year; and here's the biggie—the trip to San Diego is a reconnaissance mission to prepare for the U.S. Open that will be played on the Torrey Pines South Course in June.
As we know, the majors are Koepka's self-fulfilling obsession—he won two U.S. Opens and two PGA Championships in 2017-19—and he couldn't pass up the chance for a preview run next week, with the expected birdie fest at PGA West and La Quinta Country Club this week serving as an appetizer.
"I thought it was important to play Torrey Pines and just see the golf course one more time before we go play it in the summer," Koepka said in a video press conference on Tuesday. "One of the things I like [is] to play one round, or at least one tournament before I get things started, and I feel like playing this week was beneficial, just to really get the game in flow, just to see where you're at this week and make some adjustments going into next week."
Koepka, 30, noted that he's won two majors on Poa greens, but he's "not the most comfortable on them."
"Just want to see where I'm at in the beginning part of this year," Koepka explained. "Because I feel good … my game, I'm starting to see better results in practicing, can practice longer, can practice a little bit harder. Everything is starting to come around back to where it's what I'm used to."
Koepka said he's excited to get started after treatments on his body with physicans and trainers in San Diego have left him feeling the best he has since 2018. He said two weeks ago he underwent a platelet-rich plasma (PRP) treatment that uses the patient's own platelets to help with healing. An ultrasound showed "barely any tear on it," Koepka said.
With a knee injury that led to hip problems, Koepka was not himself for much of last season and, with huge regret, he had to shut himself down and couldn't attempt a three-peat in the U.S. Open when it was played at Winged Foot in September. At the time, his knee was in terrible shape. He said when doctors compared an MRI in September to one taken in July, there was an alarming difference.
"They were surprised even at how much the tear had gotten bigger," Koepka said. "They were like, 'man, if it was a little more recent we might contemplate surgery.' "
Koepka, who tied for second in the WGC-FedEx St. Jude Invitational in August before the pain got worse, went to work on rehab and started the new wraparound season with two strong finishes in October­—T-5 in the Vivant Houston Open and T-7 in the Masters.
With the former World No. 1 having fallen to No. 12, there's every indication Koepka will be back contending, and this new schedule gives him a chance to do so that much sooner.
"I don't really put too much emphasis on last year," he said. "My confidence is still high. I've seen so much better results, so much better in my practice sessions now that I'm healthy."
His bravado hasn't waned. Asked what would be a successful season, Koepka said without hesitating, "A couple of wins and a couple of majors."