News
Brooks Koepka says he'd consider skipping a Ryder Cup without fans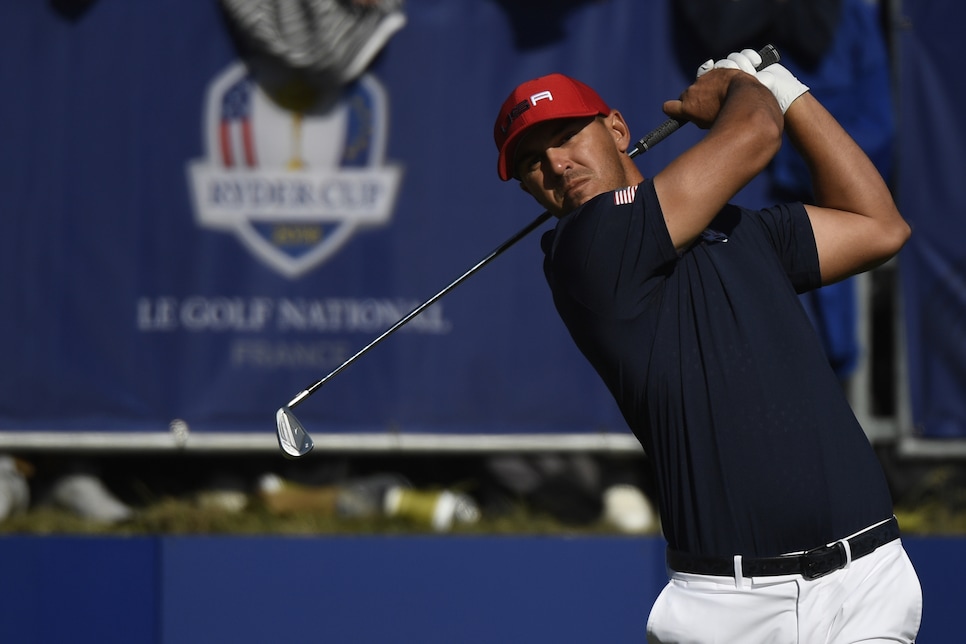 Brooks Koepka has already made his feelings known about the idea of September's Ryder Cup being held without fans. He doesn't like it. Wednesday, he took things a step further.
Asked at the Charles Schwab Challenge if he could see a scenario in which a player protests no spectators at Whistling Straits by opting not to compete, his answer was a simple "yes."
"Possibly," Koepka said. "I think there's a lot more that goes into that, why they [PGA of America] would be playing, personally. As players, I think we all know why they're playing or why we would play."
Money is what Koepka was referring to as he rubbed his index fingers and thumb together. "That's the only reason," he added.
"If we're not playing in front of fans, it's just like us playing a game in Florida," Koepka said. "If there's no fans out there you're not going to see guys fist pumping and that passion behind it.
"The Ryder Cup is a true sporting event. It's different than any other golf tournament we play. It's a true sporting event, and I think if we can have fans, that's perfect, and if we can't, it just seems kind of like an exhibition—which it kind of already is. I just don't want to play it without fans."
Koepka is hardly the only one opposed to a Ryder Cup without fans. A number of players, including Rory McIlroy, have spoken out against the idea and even the captains for each team, Steve Stricker and Padraig Harrington, don't like the concept.
"It goes without saying, really, that we're hopeful that we can do it with fans, but that remains to be seen," PGA of America CEO Seth Waugh told Golf Digest last month. "If we can't have fans, I think we have to kind of go back to the drawing board and talk about it at length.
"The Ryder Cup is unique. I mean, every event needs fans and every major needs fans. But certainly our event or the Masters would not be the same. The Ryder Cup is all about the fans. The first tee on the first day is a more important moment, to a large degree, than the last putt on the last day. And that's because of the fans and the tribalism and nationalism and all those things. Given the sports environment this year, it would be a real exclamation point, especially with the Olympics being postponed."
A decision on the Ryder Cup and whether it will be held, with or without fans, or postponed to 2021 is expected in the next few weeks, Stricker said recently.