News
U.S. Ryder Cup team selection revised, Steve Stricker to make more captain's picks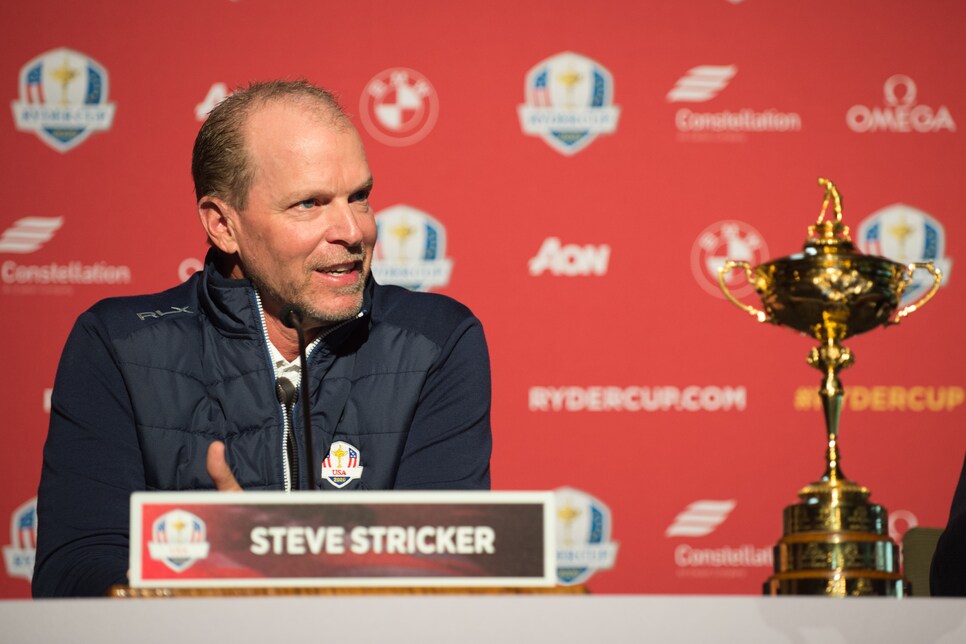 Montana Pritchard/PGA of America
The PGA of America has made a significant change to the selection process for the 2020 U.S. Ryder Cup team. As a result, Steve Stricker's job as captain just got a whole lot more important.
The PGA of America announced on Wednesday that Stricker will make six captain's picks for this year's event due to an abbreviated golf schedule due to the ongoing coronavirus pandemic. Previously, both U.S. and European team captains had four such picks at their disposal.
"With all the various changes to the 2020 schedule, it quickly became apparent that we would need to amend our selection criteria," Stricker said in a statement. "After many deliberate discussions, we collectively agreed that a smaller sampling of 2020 events—including just one major championship—would justify a one-week extension of the qualification window and an increase in the number of captain's selections from four to six. These changes were sparked by circumstance, but conceived with integrity in mind. In the end, we believe they will allow us to put our best team together to compete at Whistling Straits in September."
Half of the 12-man team heading to Wisconsin this fall will still come from a points list. American players began accruing points at majors and World Golf Championships in 2019, and all regular PGA Tour events in 2020 not including those opposite to a major or WGC. This year's majors and WGCs are weighted as usual.
U.S. Points will be earned through the BMW Championship, the FedEx Cup's second playoff event, which concludes Aug. 30. Stricker will make his six captain's picks on Sept. 2 or 3.
Of course, all of this is based on there being no more unexpected alterations to the schedule. The PGA Tour returns this week at the Charles Schwab Challenge following a 13-week break. The 2020 Ryder Cup is still scheduled to take place Sept. 22-27 at Whistling Straits.
There have been no official announcements regarding the European Team selection, but captain Padraig Harrington has said he wouldn't mind having 12 captain's picks. The European Tour isn't planning to resume play until July 22.
Brooks Koepka, Dustin Johnson, Patrick Reed, Gary Woodland, Xander Schauffele, and Webb Simpson currently make up the top six in the U.S. team standings. No. 7 Justin Thomas and No. 8 Tiger Woods would be the first two bumped under the new criteria. Something tells us, though, they don't have to worry too much about having a spot on the American squad come September.