U.S. Open
U.S. Open 2022: Brooks Koepka gets testy when asked about LIV Golf, blames media for putting 'black cloud' on week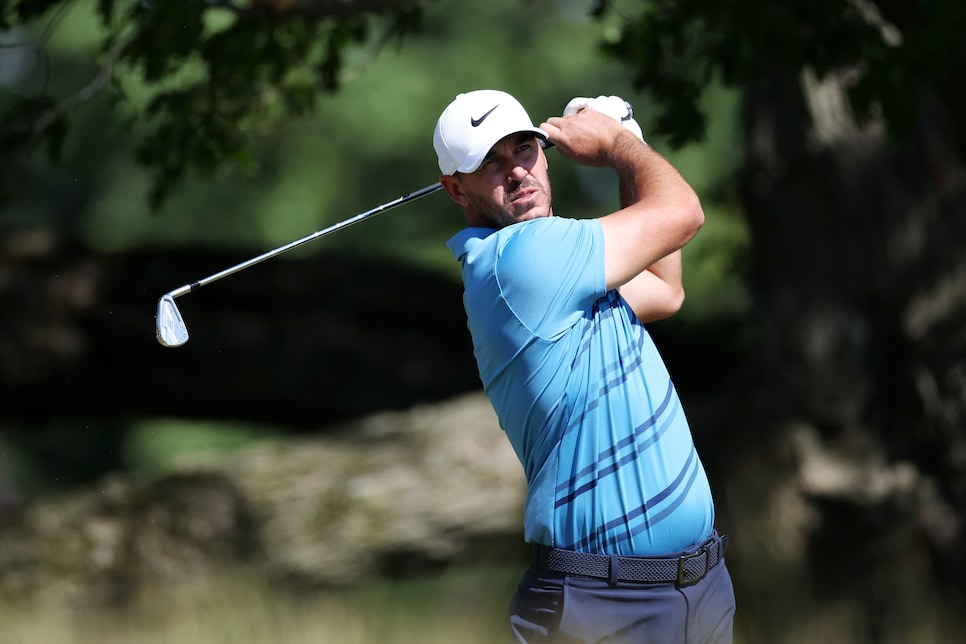 BROOKLINE, Mass. — Brooks Koepka has never been accused of being a raconteur, at least when it comes to dealing with the press. This is also a major championship week, the weeks that Koepka said he only cares about, and that type of focus and consequence tends to make the man tense. Even against that backdrop, Koepka was particularly fiery to a line of inquisition Tuesday at The Country Club regarding the emerging conflict in professional golf between the PGA Tour and LIV Golf, framing the situation as a byproduct of the media.
"Y'all are throwing a black cloud on the U.S. Open. I think that sucks," Koepka told a group of reporters. "I actually do feel bad for [the USGA] for once because it's a sh---- situation. We're here to play, and you are talking about an event that happened last week."
Koepka's name has been tied to the fledgling Saudi-backed circuit, and more than a few eyebrows were raised when his brother Chase—ranked 1,579th in the Official World Golf Ranking—was among the wave of players to compete in the first LIV Golf event. Moreover, because the subject is the primary storyline in the sport, all golfers that have come through the media's flash area have been asked their thoughts on the matter.
Koepka handled the first question without controversy when asked his opinion on the battle at the professional level.
"Obviously, LIV is trying to make a big push for golf," Koepka said. "Look, I mean, I love my brother. I support him in anything he does. It's family. I'll always love and support him. Whatever he does, I'm cheering for him."
However, a follow-up question—Would he consider jumping?—sent the conversation sideways.
"There's been no other option to this point, so where else are you going to go?" Koepka asked. When a reporter responded "LIV," Koepka replied, "As of last week [it started]. That's it. I wasn't playing last week. I'm here. I'm here at the U.S. Open. I'm ready to play U.S. Open, and I think it kind of sucks, too, you are all throwing this black cloud over the U.S. Open. It's one of my favorite events. I don't know why you guys keep doing that.
"The more legs you give it, the more you keep talking about it."
Koepka was then asked whether LIV's limited schedule, and the fact he's often said the majors are his focus, speaks to his outlook. "I can come out here and play as little weeks as I want. I choose my own schedule regardless what tour I play," Koepka said. "I've played, what, Match Play, Augusta, PGA and this one, so I can play as little as I want."
Koepka further explained he hasn't talked to his brother about the London experience, and the event is in the past. When countered that the Saudi series has more events coming up, Koepka ended the conversation by remarking, "I know, but you can't drive a car looking in the rearview mirror, can you?"
Koepka, who has two wins, a runner-up and T-4 finish in his last four U.S. Open starts, tees off with World No. 1 Scottie Scheffler and Cameron Smith at 1:25 p.m. ET Thursday.