Hulks Koepka
Believe it or not, Brooks Koepka's driver shaft survived this rage bend
Following a lackluster even par 72 on the South Course at Torrey Pines on Thursday, the former World No. 1 had a chance to climb the leader board on the easier North Course Friday. Instead, he's done the exact opposite, going out in four-over 40 on the back nine and freefalling into a tie for 142nd.
At the turn, Koepka's struggles continued, and it appeared to be getting in his head. A wayward drive at the par-4 first caused him to bend his driver shaft to the brink of snapping over his shoulders. Somehow, it survived, miraculously:
Someone in the replies said "senior flex!" and I have not stopped laughing since. No, Brooksy does not have a senior flex, or one of those junior ones we all had on our first set of La Jollas. But man, we have no clue how this thing didn't end up in two pieces: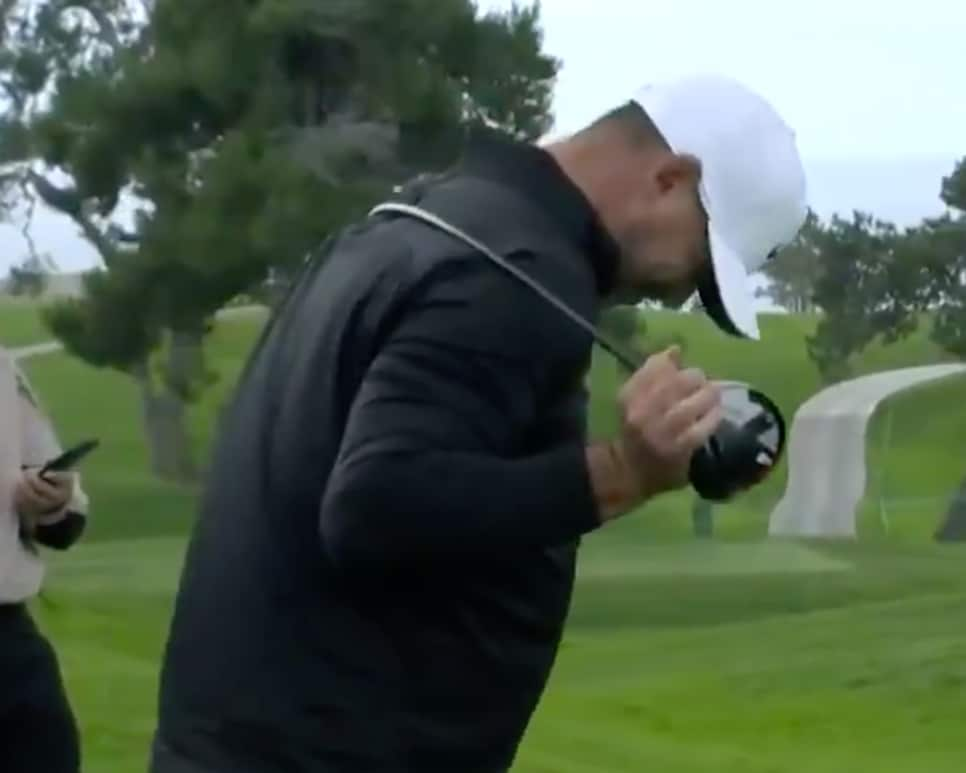 The frustration is very real for the four-time major champ right now. Understandable given he's about to miss a third straight cut, something he's never done in his career:
By the way, earlier in his round, one of Koepka's drives found the bottom of some guy's shoe. We're not kidding:
Just one of those days. Hell, it's been a few of those months for Brooks ever since he chirped Dustin Johnson at Harding Park. People don't forget.