Stats
Brooks Koepka records a career first that he certainly won't be celebrating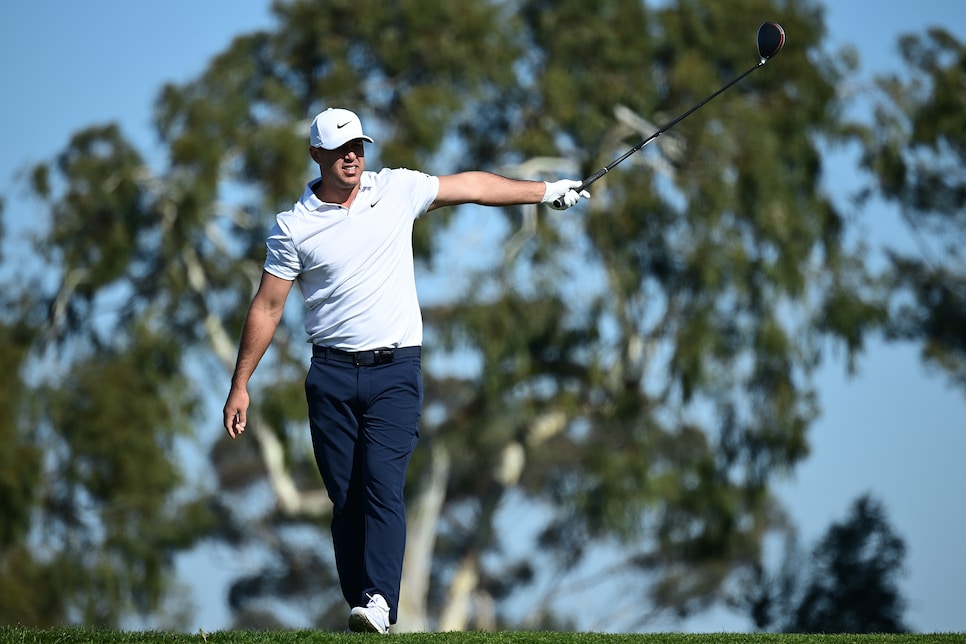 It's official: Brooks Koepka is in a slump.
OK, so perhaps that's been clear for awhile. After all, a golfer's level of expectations are raised after they win four majors in a two-year stretch to ascend to an undisputed No. 1 in the world ranking.
But much of his struggles from the end of 2019 through much of 2020 were attributed to a knee issue. Now? It's not as clear what's bothering the 30-year-old star.
What's for sure, though, is that Koepka missed the cut at the Farmers Insurance Open on Friday. And as pointed out by the 15th Club's Justing Ray, that marks the first time he's failed to make the weekend in three consecutive worldwide events. Suddenly that slump is the biggest slump of his career. It's certainly a far cry from 2018 when Koepka won more majors than he missed cuts.
To make this missed cut even more surprising is that the damage was done during Friday's second round at Torrey Pines' North Course, by far the easier of the two tracks in use this week. After an opening round of even par on the South Course, which will host this year's U.S. Open, Koepka was five over through 13 holes on Friday before finishing with a 76 that left him five shots off the cut line.
Koepka previously missed the cut at last week's American Express and at the Mayakoba Classic, his final start of 2020.
Of course, it should be noted that Koepka is in the midst of a transition after news came out he had parted ways with longtime swing coach Claude Harmon following the Masters in November. And it should probably also be noted that major season, when Koepka usually gets cranking, still isn't for another two-plus months.
In other words, by the time he returns to Torrey Pines in June, this kind of result would be a lot more surprising.