News
Brooke Henderson withdraws from U.S. Women's Open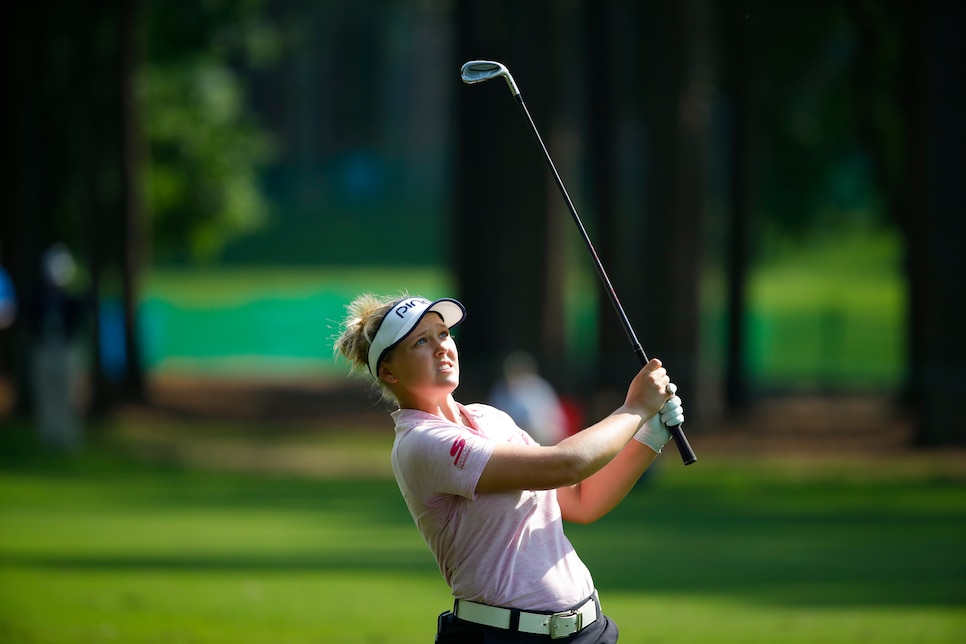 BIRMINGHAM, Ala. — Brooke Henderson informed USGA officials early Friday morning that she was withdrawing from the U.S. Women's Open ahead of the start of the second round at Shoal Creek. Due to personal reasons, Henderson said she had to leave Alabama and was flying home to Canada.
Henderson followed this up via social media:
Asked for more specifics about her withdrawal, a representative from Henderson's management team contacted by Golf World said there was no more information to be released at this time.
After playing her first four holes in three over par at Shoal Creek, Henderson rallied to shoot a one-over 73 during her first round on Thursday. The 20-year-old was in a tie for 44th place after Day 1 of the Women's Open.
Earlier this season, Henderson won the LOTTE Championship Presented by Hershey, her sixth LPGA Tour title.