News
Lucy Li no longer a novelty in her second U.S. Women's Open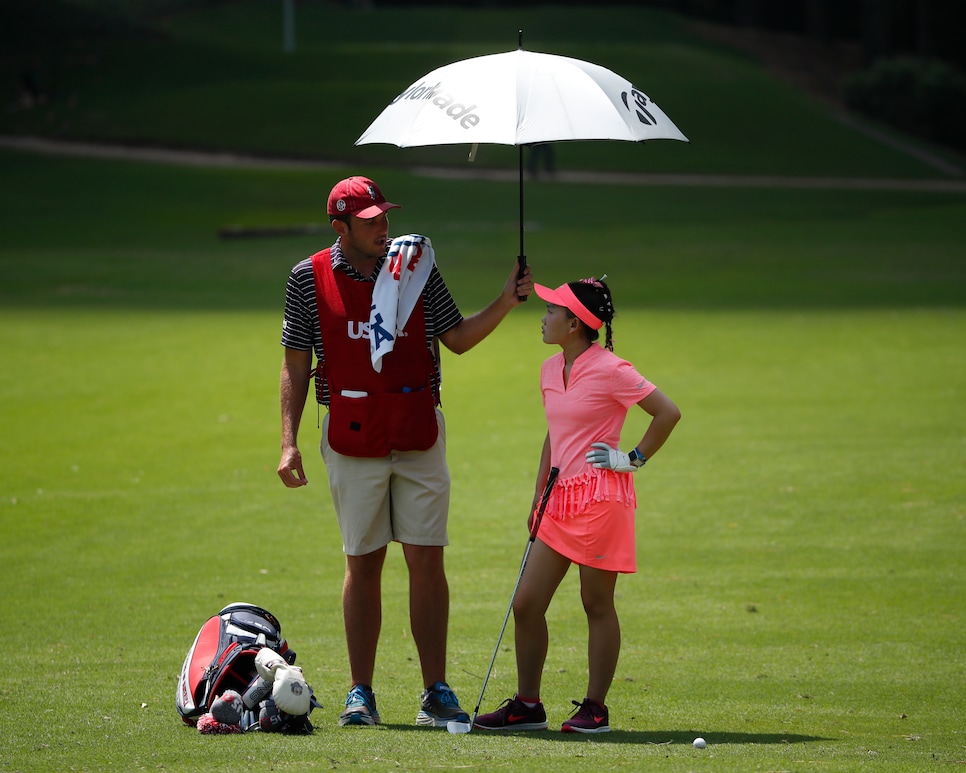 BIRMINGHAM, Ala. — When Lucy Li teed it up in her first U.S. Women's Open in 2014, she was as much a novelty as she was a novice, an 11-year-old who earned the right to play at Pinehurst No. 2 but wasn't really expected to compete. She wore fun, non-golf clothes, ate ice cream during a press conference, sat down in the fairway when she was hot and tired, shot 78-78 to miss the cut and spent the weekend following eventual champ Michelle Wie around. It was all very cute and impressive at the same time. To be that young and experiencing everything for the first time made everything appear to be a victory.
Four years later, the vibe feels far different for a 15-year-old Li as she teed it up on Thursday in her second Women's Open. She's by no means a veteran—as in 2014, she's the youngest player in the field—but she's no deer in the headlights, either. She's the No. 1 girls junior golf, the 2016 Junior PGA champion, has played in the U.S. Women's Amateur, will play next week for the U.S. in the Curtis Cup and earned an invitation to play in the ANA Inspiration last March. She missed the cut with rounds of 70-76 at Mission Hills, but made an impressive. Still inexperienced by tour-pro standards, Li feels like she belongs at Shoal Creek.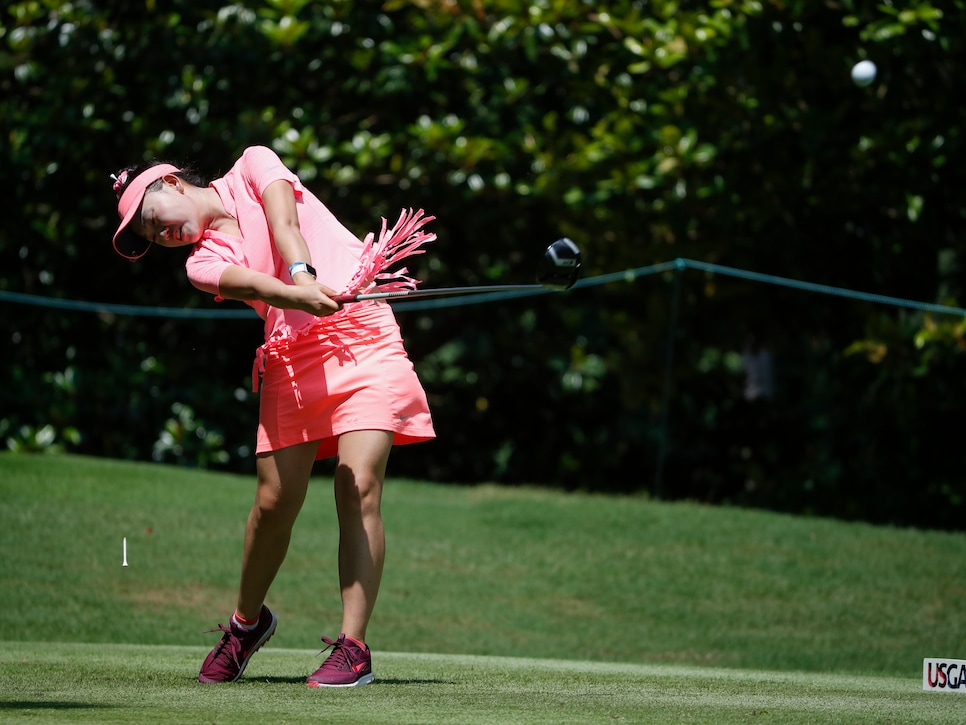 Her play during the first round supports that theory.
Through 15 holes, the high schooler from Redwoods Shores, Calif., was three under, two strokes off the lead. After a few missed putts, she finished with three bogeys to end the day with an otherwise respectable even-par 72, five strokes back of Ariya Juntanugarn, Sarah Jane Smith and Jeongeun6 Lee and in a tie for 25th place.
"I have a lot more experience now," Li told Golf World in comparing the 2018 U.S. Women's Open to 2014. "I hit the ball farther, so the course doesn't feel as long."
While being longer makes aspects of this championship easier, there's some new pressure this time around.
"I feel like when I was younger, I didn't have a lot of expectations," Li said. "I didn't feel a lot of pressure. Now I feel a lot more experienced, so it's less … I know what I'm doing more, so I expect more."
What stays the same is that Li is happy to be here.
"Getting to compete on such a big stage and seeing how your game is against the best," Li said, "that's the fun part of the U.S. Open."