LPGA
Brooke Henderson makes changes to her game ahead of three-peat bid at Lotte Championship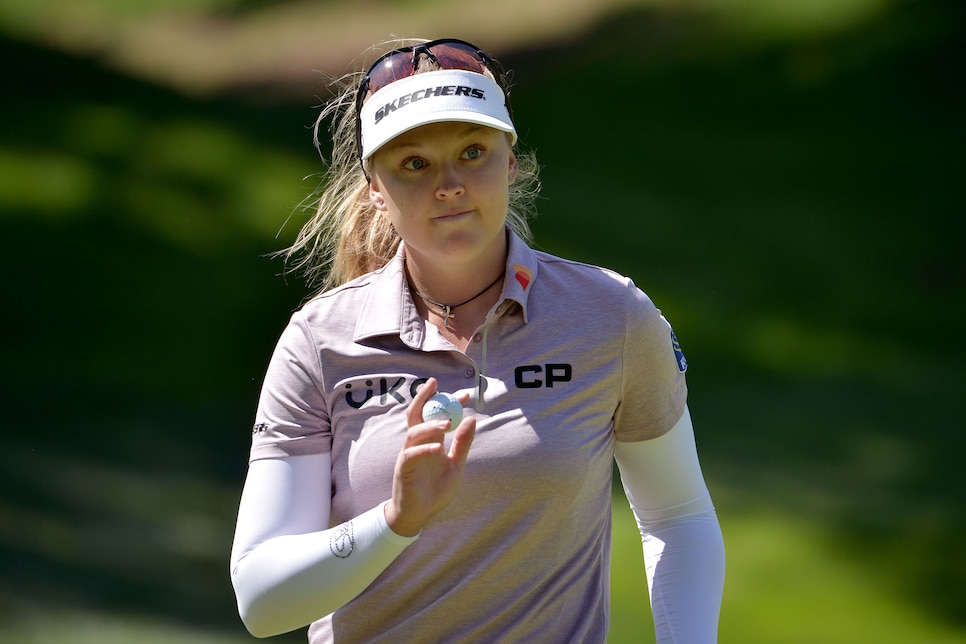 Brooke Henderson is the two-time defending champion at this week's Lotte Championship in Hawaii.
Donald Miralle
Brooke Henderson was flying higher than a flock of Canadian geese at the end of 2019. She had just set the record for the most LPGA wins (nine) by a Canadian in only five years on tour and polished off her fourth straight season with multiple victories. At 22, her career trajectory was as high as her 48-inch driver was long.
Like much of the rest of the world, however, the COVID-19 pandemic grounded Henderson's flight. The 2020 season was the first winless one of her career (with the caveat that she played just 10 events). In a testament to her overall consistency, Henderson's current stretch of 29 starts without a victory, dating from the 2019 Meijer LPGA Classic to the ANA Inspiration two weeks ago, is the longest of her career.
"I'm eager to be back in the winner's circle," Henderson said on Tuesday at the Lotte Championship, which begins Wednesday and ends Saturday. "It's not really something that you can push too hard towards. You kind of have to get the breaks and you have to play really well and be smart. Hopefully it's in the near future."
Henderson has made recent changes to her game and approach hoping that future becomes a reality as soon as this week. She comes to Hawaii as the event's two-time defending champion after wins in 2018 and 2019 (and with the 2020 edition canceled due to COVID).
Last year's shortened season forced Henderson to change her practice during off weeks to emphasize competition. It was a difficult adjustment, as she prefers to play as much as she can. From 2016 to 2019, she averaged nearly 30 starts per season, racking up 154 in her career to date.
"You can practice every day, but if you're not in competition mode you won't play as well," Henderson said. "So just trying to capture that is a big thing for us."
She's also changed her putting style multiple times already in 2021, going back and forth from using a left-hand low grip on putts inside 10 feet most recently at the ANA to a regular grip from that distance during practice rounds this week.
These adjustments are amounting to Henderson's next attempt to take off. She's finished in the top 10 in nearly half of her starts since her last win, 10 percent higher than her career average, including a playoff loss at the 2020 ANA. She has the opportunity to become the first Canadian to 10 victories, a significant milestone in her mind that would come in a significant event to her career. The 2019 Lotte Championship is where Henderson tied fellow countrywoman Sandra Post for the most in Canada's history (at eight).
Even with it being played on a new course in 2021—Kapolei Golf Club—the good vibes of the event have Henderson believing that setting another record in the Aloha state is within her grasp.
"It was sad to see that streak end last year, but I'm definitely excited to get back to winning multiple times. I'm just really excited for the next win," Henderson said. "To be in double digits is really meaningful and so hopefully [it] can happen soon."