Fantasy Advice
British Open DFS picks 2022: Why I'm playing Tiger Woods (with confidence)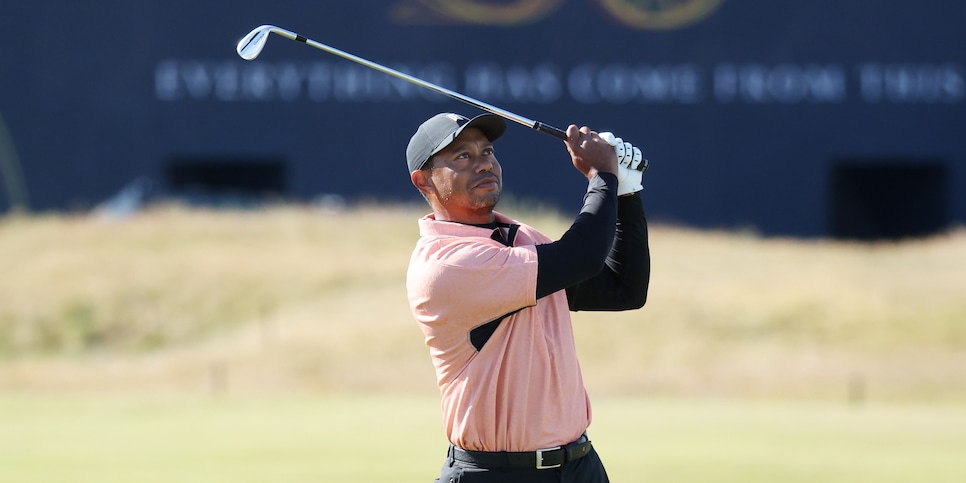 The Open Championship returns to the home of golf: St. Andrews. The Old Course will play host for the 30th time in history and the first time since 2015. I could spend hours typing about the history of this course, but I'll focus on how it sets up for the modern player.
Without room for expansion, modern equipment has the possibility of overpowering the Old Course. In ideal conditions, players will find generous fairways that will allow for plenty of wedges into greens. The variable, of course, is ideal conditions. The Old Course is exposed on the coast and wind often provides the defense. Keep an eye on the forecast up until lineups lock Wednesday night, in case there appears to be a wave advantage, which often happens at The Open.
There are seven double greens, sharing pin locations for multiple holes. That creates massive putting surfaces where golfers will have some of the longest putts of their lives. Avoiding three-putts and dialing in the speed of these greens will be critical.
A true links-style Open Championship will not be fair. Great shots are not always rewarded and poor shots are not always punished. That increases the variability and outcomes for every player in the field.
Here are my best and worse buys of the week, plus five other golfers I'll try to fit into my player pool for the 2022 Open Championship.
(We've tweaked the format of my column slightly, let us know what you think!)
Rory McIlroy ($11,100 DraftKings | $12,000 FanDuel)
McIlroy hasn't finished outside the top 10 at a Major Championship this year, and the Old Course is arguably the best setup for him on the schedule. His seemingly unlimited power will allow him to dictate his second-shot distance. Those second shots have been valuable for McIlroy who is gaining 30.05 strokes on approach over his last seven starts, per the RickRunGood.com golf database. McIlroy missed the 2015 Open at St. Andrew's with an ankle injury but finished third here in 2010 despite shooting an 80 in round two.
Jordan Spieth ($10,000 DraftKings | $11,100 FanDuel)
It's been an underwhelming major season for Spieth (MC, T-34, T-37), but I'm willing to forgive quickly. Spieth seemed to be struggling with his game on Sunday at the Scottish Open and made a few sloppy numbers on his final nine. Despite that, he still finished T-10. He's arguably the most creative golfer in the game with nearly every shot in his bag. That's why his Open Championship history includes a win and three more top-10 finishes in his past six starts.
Max Homa ($7,900 DraftKings | $9,000 FanDuel)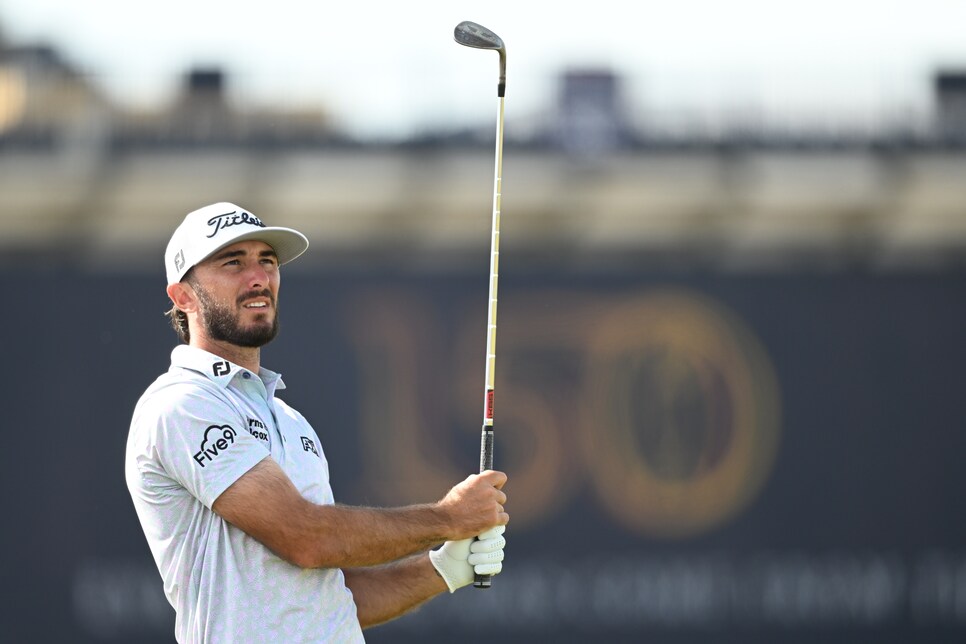 Homa is entering the upper echelon of talent on the PGA Tour. His advanced metrics are incredibly positive, ranking sixth on tour in strokes gained/total over the past 24 rounds, per the RickRunGood.com golf database. The majority of those gains are coming via the ball-striking categories, but he's now gained strokes around-the-green in four straight starts. He's truly becoming a complete player right before our eyes.
Harris English ($7,000 DraftKings | $8,200 FanDuel)
It's been an injury-filled season for English, who might be finally getting healthy. He's only played four events since January, but he's made the cut in each of his past three and has found the weekend in five of his last six Open Championships. With uncertainty in the weather forecast, English offers a well-rounded game that should be suited for most scenarios.
Mackenzie Hughes ($6,800 DraftKings | $7,700 FanDuel)
Hughes would ideally be deployed in tough conditions. His missed cut last week was his first missed cut since the PGA Championship. He earned a top 10 at the Wells Fargo Championship, which was very difficult. His reliable short game should be handy at an Open Championship just like it was last year, a T-6 at Royal St. George's.
Every Hole At The Old Course
Golf Digest's Architecture Editor Emeritus, Ron Whitten, narrates this spectacular hole by hole drone tour of The Old Course at St. Andrews in St. Andrews, Scotland.
Jon Rahm ($10,800 DraftKings | $11,800 FanDuel)
Rahm made the weekend last week but struggled to a T-55 finish. I have to admit that I'm getting a hair worried about his ball-striking right now. For the second time in three starts, he lost strokes off-the-tee. That's jarring considering he hadn't lost strokes once in that category from the 2019 TOUR Championship to the 2022 PGA Championship. His ball-striking in general hasn't been up to his lofty standards, and this is a big price to pay for someone with those concerns.
Hideki Matsuyama ($9,100 DraftKings | $10,500 FanDuel)
The good news for Matsuyama is that he's a much-improved putter, and he doesn't three-putt very often. The concern is sloppy play at the Scottish Open, where he lost three strokes from tee-to-green, per the RickRunGood.com golf database. His Open Championship record is underwhelming. His best finish, T-6, came in his first start in 2013. Since then, he's missed the cut in half of his starts and hasn't found the first page of the leaderboard again.
Bryson DeChambeau ($8,100 DraftKings | $9,400 FanDuel)
The Old Course is going to offer options—lots of them. It'll require angles, creativity and an abundance of awkward shots. Does any of this sound like something that DeChambeau would thrive at? His best Open Championship finish was last year (33rd), and he went MC, T51, MC in his other three career starts.
Keegan Bradley ($7,200 DraftKings | $8,700 FanDuel)
Bradley's best strength is his ball-striking but certain aspects of that are going to be mitigated here at the Old Course. While he'll certainly be playing out of the fairway, so will everyone else. With the vast majority of approach shots coming from inside 125 yards, that's not exactly Bradley's strength. He's 71st on tour in approaches from 50-125 yards and much worse from inside 100 and 75 yards. Those tricky in-between wedge shots will be abundant this week, and that's the worst part of Bradley's game.
Keith Mitchell ($6,900 DraftKings | $8,300 FanDuel)
Mitchell's T-36 last week snapped a three-event streak of top-20 finishes. While the play has been solid, I really worry about how the Old Course could magnify Mitchell's weaknesses. He's ranked 196th on tour in three-putt avoidance, which will be a critical stat this week. He's also ranked outside the top 100 in multiple approach categories that he will see often this week—inside 100 yards and inside 75 yards. I'm bullish on Mitchell long term, but this could be a difficult spot for him.
Will Zalatoris ($9,600 DraftKings | $11,000 FanDuel)
Since the start of 2020, Zalatoris has played in eight majors. He's earned six top-10 finishes in those starts, including all three this year. Zalatoris is known for his long-iron play, but he's dialed in with the wedges as well. He's 12th on tour in approaches from 50-125 yards, per the RickRunGood.com golf database.
Louis Oosthuizen ($8,800 DraftKings | $10,300 FanDuel)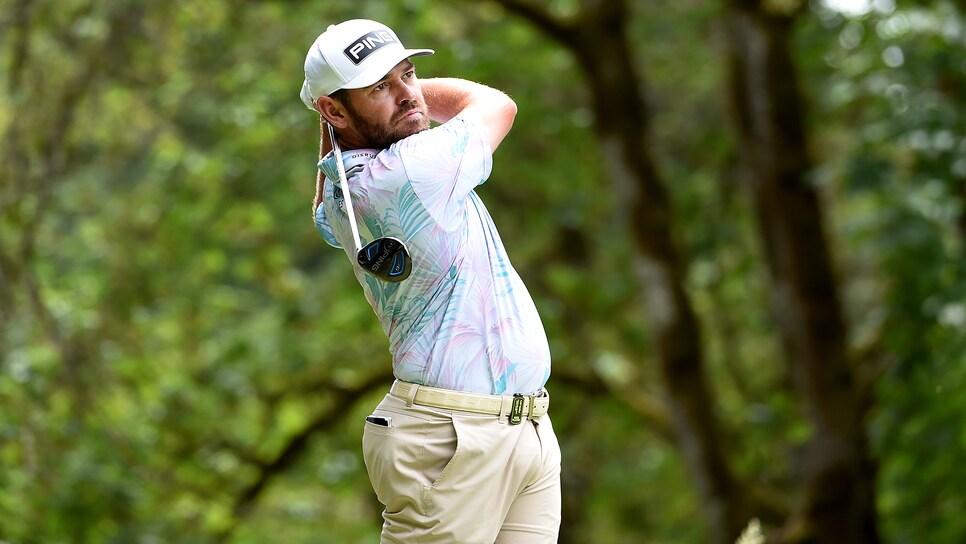 Oosthuizen hoisted the Claret Jug in 2010 at St. Andrews and backed it up with a runner-up finish when we returned to the Old Course in 2015. Though it's difficult to find perspective and context for the LIV Golf results, Oosthuizen has finished T-10 and fifth in the two events that he's played on that circuit.
Tiger Woods ($7,500 DraftKings | $8,800 FanDuel)
Woods opted to skip the U.S. Open to prepare for this week, fully knowing that this is the best chance he has to win another major. Already twice a winner at St. Andrews, this course will require supreme strategy and creativity, which is perfect for Woods. Playing a full 18-hole practice round earlier in the week is encouraging. Considering this will be the easiest walk of any major of the year, I expect Tiger's body to hold up for the entirety of the week.
Emiliano Grillo ($6,700 DraftKings | $8,100 FanDuel)
After a slump to start the year, Grillo is beginning to find his strengths again. He finished runner-up at the John Deere Classic and gained 7.42 strokes in the ball-striking categories. That's the second time in his past three starts that he's gained that many strokes in that aspect of his game. If the winds kick-up at the Old Course, expect Grillo to be able to pierce through it and separate himself from his peers.
Joohyung Kim ($6,500 DraftKings | $7,600 FanDuel)
Kim's solo third last week was impressive but wasn't required to punch his ticket to St. Andrews. He'd already qualified through great play around the world, including a win on the Asian Tour, a T-17 at the Byron Nelson and a 23rd-place finish at the U.S. Open. Over his past 17 starts worldwide, he has earned 10 top-10 finishes.