Tour Life
British Open 2023: Whatever you do, don't call Brian Harman by this 'dreadful' nickname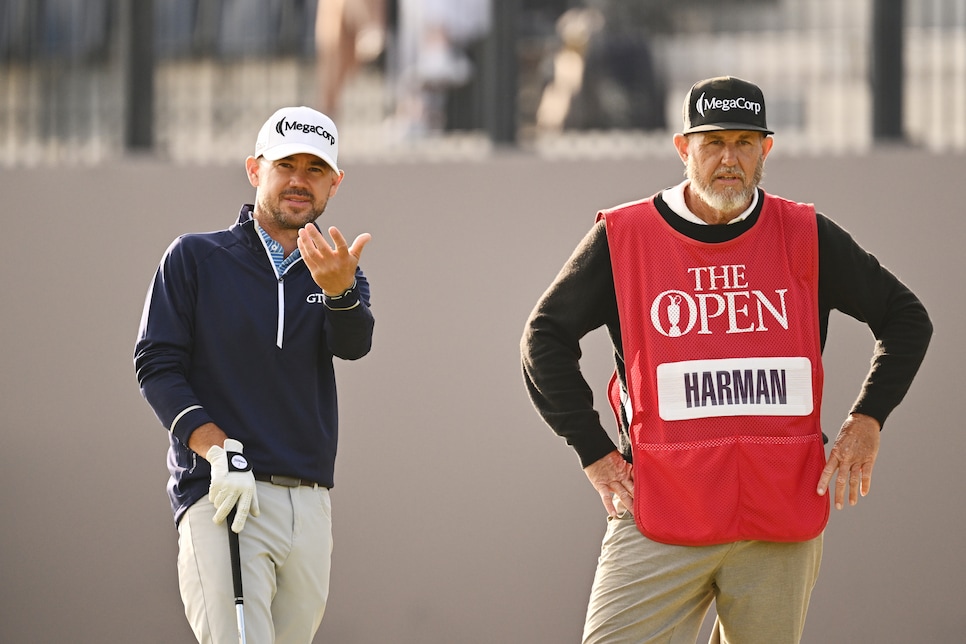 Brian Harman took the lead early on Friday at the Open Championship with a bogey-free 65 that has him in control of the tournament heading into the weekend. It's also given golf fans and media plenty of time to brush up on Brian's bio.
In case you haven't been on Golf Twitter, we'll let you know that Harman was an all-world junior golfer, he went to the University of Georgia, and he has two PGA Tour titles (so far) to his credit. But he doesn't seem to have a nickname. Which leads us to his Friday press conference following the round of his life that put him in great position to win a first major.
A reporter asked Brian what he thought about a particular potential nickname. And Harman brushed it aside like he's been brushing in putts all week at Royal Liverpool.
Q. A friend of mine just texted me and I don't know whether you have a nickname. He called you the Harmanator. You like that?
BRIAN HARMAN: That's dreadful. Dreadful. You don't get to pick your own nicknames, but that one is not going to stick.
More like Brian Harshman, am I right? But seriously, Harmanator seems pretty decent, no?
In any event, Harman is right that you don't get to pick your nickname (unless you're Kobe Bryant). But, unfortunately, you also don't get to pick which nickname you get stuck with. There are a lot of middle schoolers who can attest to that.
For the record, we've been calling Harman the "Big Game Hunter" on Golf Digest Slack threads for a few years. And given Harman's love of hunting and "butchering" that he talked about earlier in his presser, maybe he'd prefer that. Or maybe not, because he seems tough to please in this area. In the meantime, whatever you do, don't call him Harmanator.