Family Matters
British Open 2023: Matt Fitzpatrick vs. Alex Fitzpatrick has turned into a terrific tournament within the tournament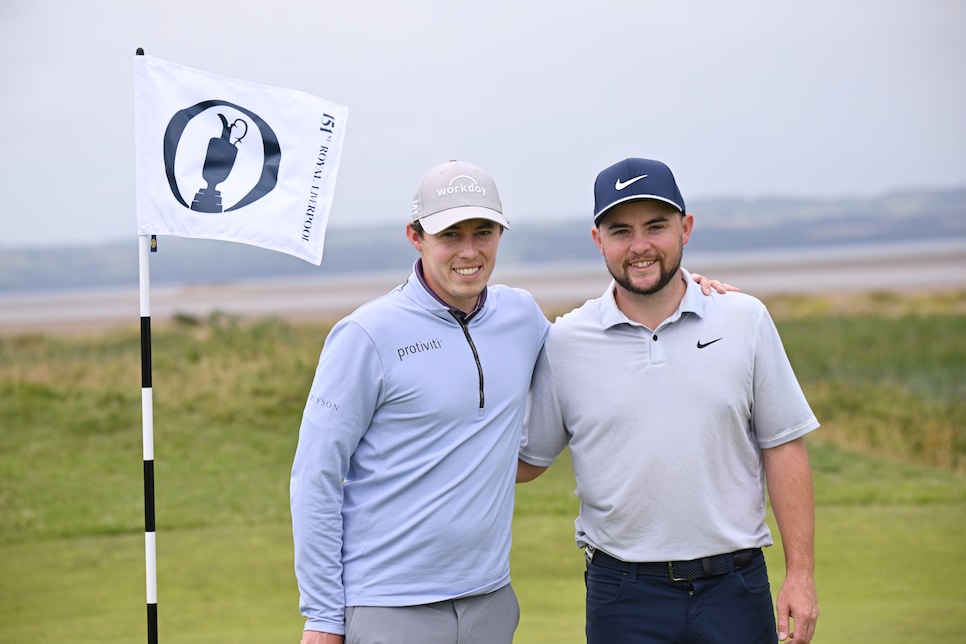 Whether Brian Harman comes back to the field or not, there will be plenty of drama on Sunday at the Open Championship. Particularly within one household.
That's because brothers Matt Fitzpatrick and Alex Fitzpatrick have quite the tournament within the tournament going through 54 holes at Royal Liverpool. And if you think this is just some cute family story, think again. These guys both have an outside shot—albeit way outside—of claiming a first claret jug.
Matt Fitzpatrick, the 2022 U.S. Open champ, shot a solid 67 on Saturday morning at Hoylake. And about an hour later he was bettered by his younger brother as Alex Fitzpatrick fired a 65 to climb into the top five at the time of his completed round. And he saw a very familiar face as he walked off the 18th green.
"He waited for me after I finished on 18 and the first thing I asked him is 'What did you shoot?'" Alex told NBC Sports' Cara Banks.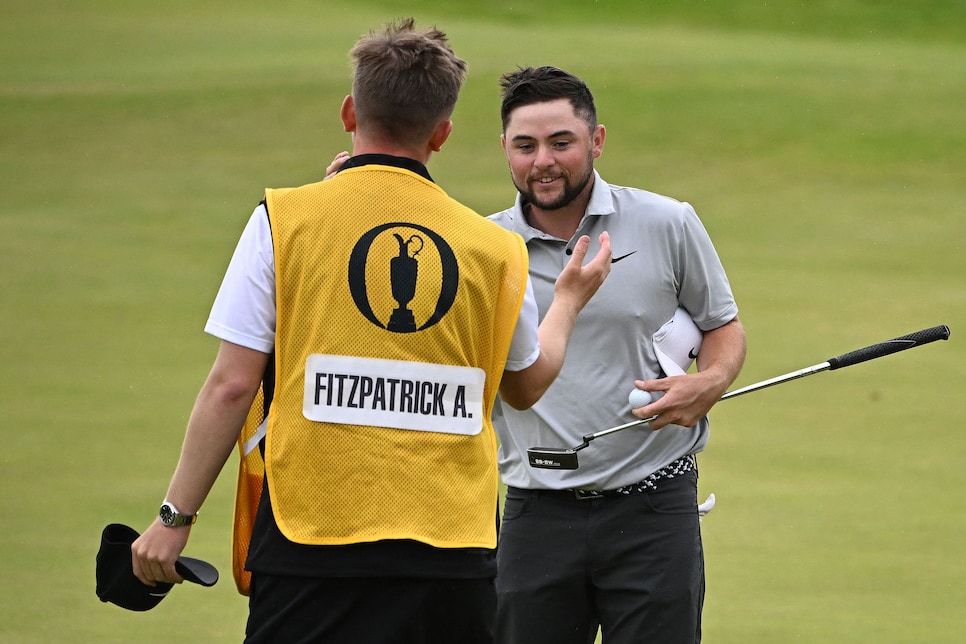 But while both brothers are competitive, they are also both each other's biggest fans. Ahead of the tournament, Matt, the World No. 9, said he was "buzzing" when Alex qualified for his first career major—and in spectacular fashion, no less. And Alex, the World No. 561, added this after taking a two-shot lead in this brotherly battle. For now. (Denmark's Nicolai and Rasmus Hojgaard both teed it up at Hoylake also, but Rasmus missed the cut.)
"Obviously, it's nice to play a a bit better, but at the end of the day, I want him to do as well as possible," Alex said. "He roots for me, I root for him, so that's how it is."
Aww, you love to see it. Actually, we saw plenty of that family love during the Netflix "Full Swing" episode that featured Matt's win at Brookline last year with Alex and their parents watching.
In fact, Alex, a former standout at Wake Forest who is currently playing on the Challenge Tour, is probably best known for his animated celebration when Matt won that week. Well, at least, he was best known for that. The younger Fitzpatrick can really play also. And he's about to play on the game's biggest stage—alongside big bro—on Sunday.