10 Out Of 10
Shot of The Year alert: Alex Fitzpatrick holes ridiculous bunker shot from his knees during Open Championship qualifying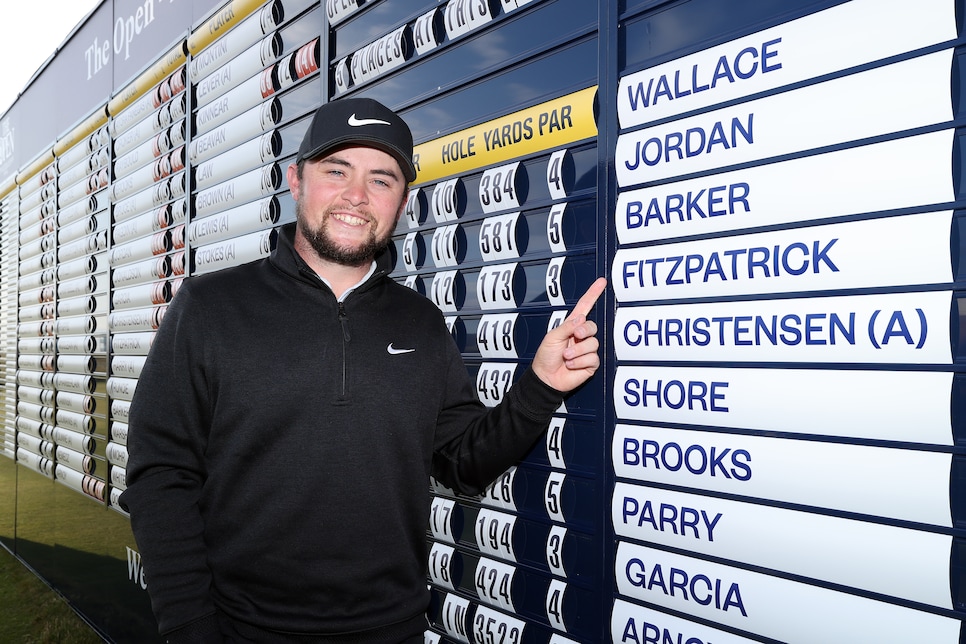 Last season, the shot of the year belonged to Matt Fitzpatrick, whose 9 iron out of a fairway bunker on the 72nd hole at The Country Club sealed an epic U.S. Open win. This season, another Fitzpatrick may have already locked up shot of the year in July -- Matt's brother Alex.
The younger Fitzpatrick, who was just a few feet away when he watched his older brother come up clutch at Brookline, produced an insanely-clutch moment of his own during one of his Open Championship qualifying rounds on Tuesday. The Wake Forest alum grabbed one of the five qualifying spots that were up for grabs at West Lancshire, where he shot rounds of 70 and 65 for a nine-under total.
Shots like this one, tweeted out by Matt, are why Alex will be playing in his first major championship later this month at Royal Liverpool:
Just getting this ball out of the bunker and onto the green would have been an impressive feat, but to hole it? During qualifying for a major? Yep, that's shot of the year material in our book.
Another angle, you say? Oh yes:
This lad was born to play in the Open Championship with short-game wizardry like this. In a wild twist of fate, this happened 10 years to the day after Matt qualified for his first Open at Muirfield:
If we didn't know better, we'd say that picture of Matt is from 2003 and not 2013. All kidding aside, what a special moment for the Fitzpatrick family. Hopefully, Matt and Alex play in different waves at the Open in a few weeks so the family can see both. Though if the Fitz fam's biggest problem is how they are going to watch both of their sons play in the Open Championship at the same time, then that's a very good problem to have.