Random Daggers
British Open 2023: Dan Hicks hits Wyndham Clark with not-so-subtle jab after wild tee shot
Wyndham Clark is attempting to become only the seventh player to win the U.S. Open and British Open in the same year this week. He'd also be the first to pull off the feat while taking a vicious stray by an announcer.
Actually, we'd have to double check that last part. After all, Johnny Miller was in the booth for a lot of U.S. Opens. But the fact remains that Clark took a not-so-subtle jab from NBC Sports' Dan Hicks on Friday.
Playing the 12th hole during his second round at the Open Championship, Clark set up to hit a fade on the difficult par 4. But he over-cut the shot and a left-to-right wind accentuated the miss. Have a look: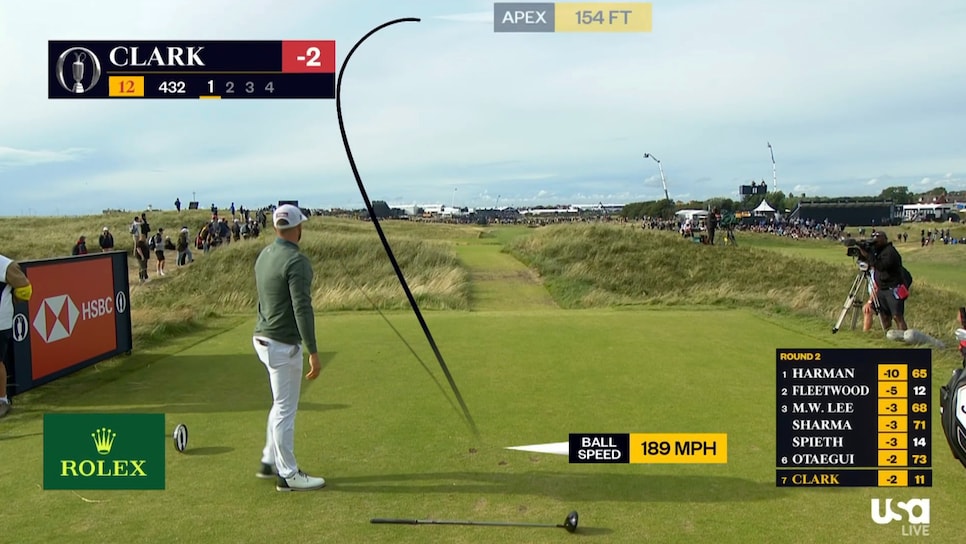 And as Clark's ball sailed away, Hicks said, "Are we at the 18th at LACC?" To which Paul Azinger replied, "Yeah," and the two shared a good chuckle.
So in that moment, Clark certainly wished he was back at LACC. Instead, his ball settled in some juicy fescue. Moments later, though, the 29-year-old got his revenge, by hitting his approach to 17 feet and making the putt for an unlikely birdie.
Talk about an announcer reverse jinx! Well done, Wyndham. Well done.