Highlights
British Open 2023: Collin Morikawa makes long putt while jumping over Phil Mickelson's golf ball for craziest birdie of the year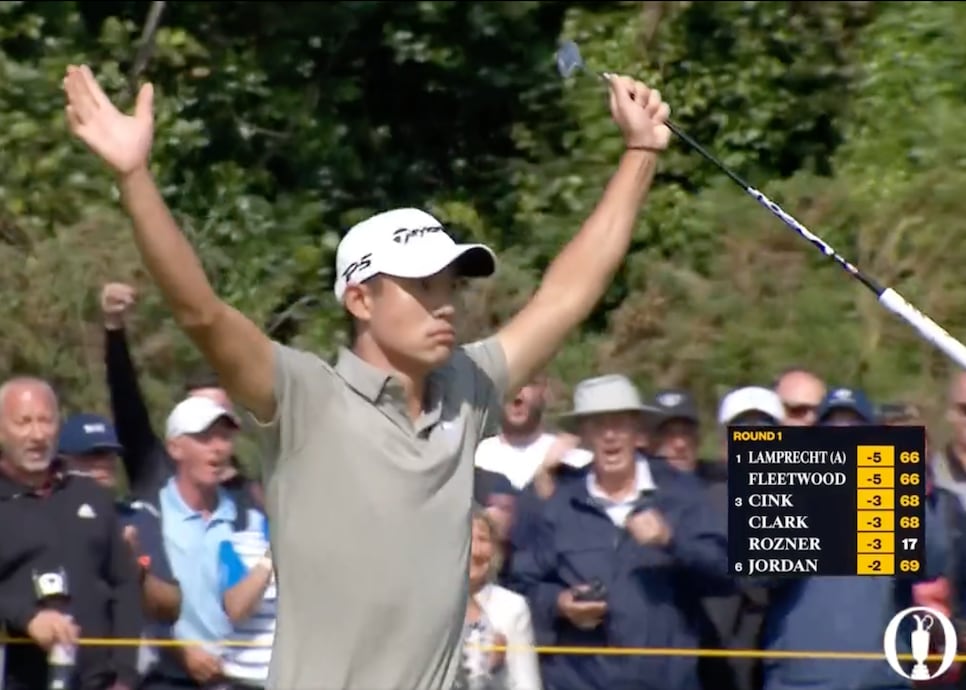 Collin Morikawa's 2023 Open Championship got off to a wild start with two birdies, a bogey and a double bogey in his first four holes. He was happy to walk away from that stretch at just one over par. Heck, he was just happy to be able to walk away at all.
That's because Morikawa was nearly nailed by a Phil Mickelson tee shot while both golfers played the fourth hole. Morikawa was up by the green putting from the fairway when he had to quickly jump to avoid Phil's golf ball coming from the group behind. Even more incredible, Morikawa holed his long putt for birdie. We told you things were wild for him at Royal Liverpool.
Have a look at the crazy sequence, which, not surprisingly, ended with Morikawa celebrating as if he had claimed another claret jug:
Did you miss Mickelson's ball? We don't blame you, because even all the tweets about it seemed to miss that part. You've got to watch closely. Here's a couple screenshots. First, as Mickelson's ball enters the picture (up near Morikawa's name):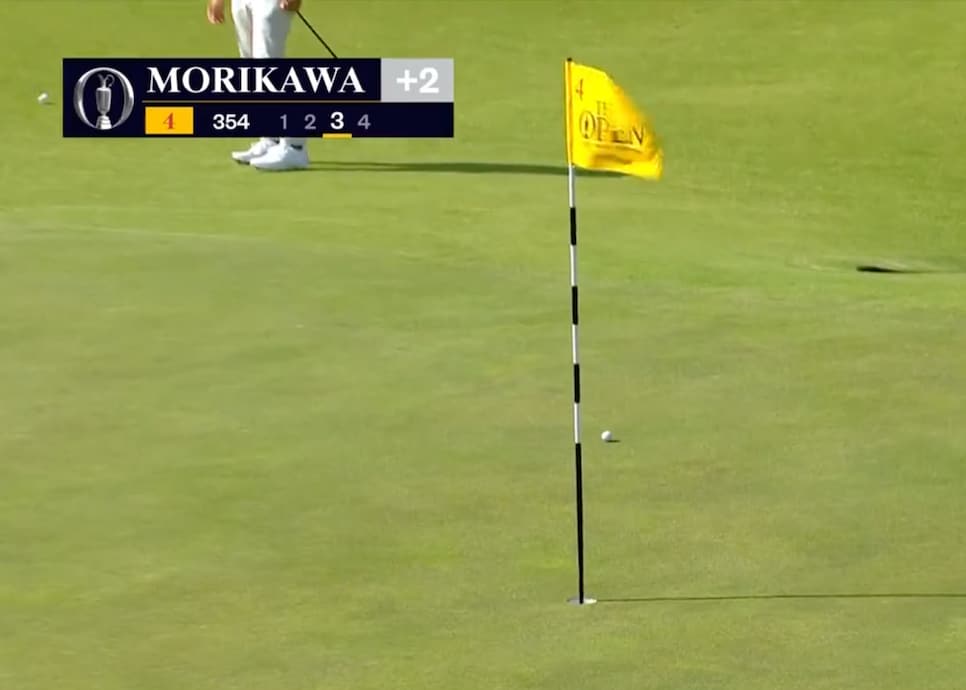 And then Morikawa in mid-flight: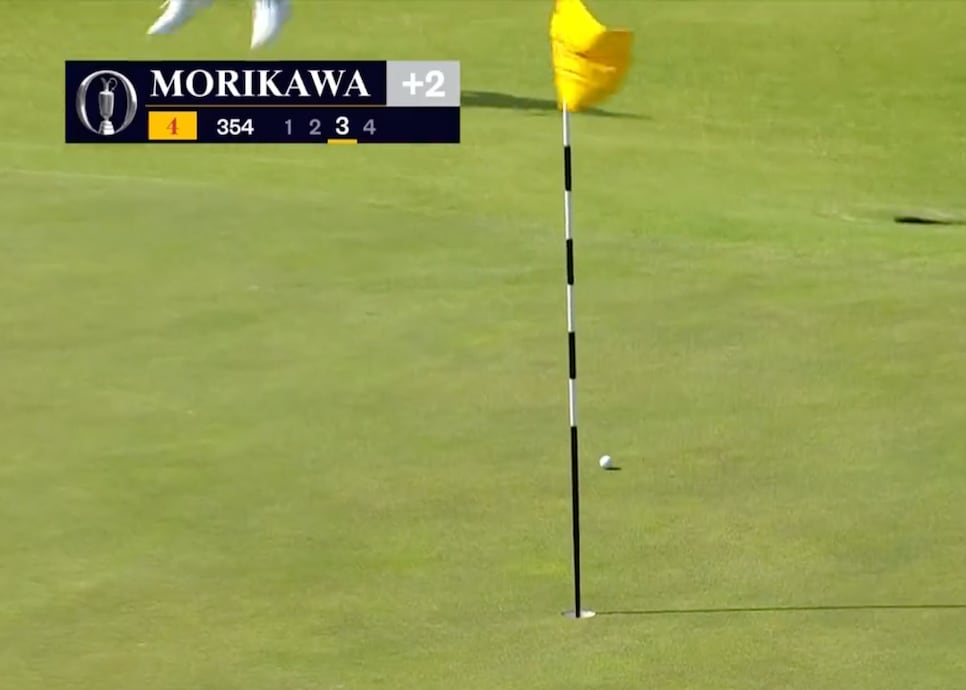 Great reaction time. The 26-year-old has some serious hops! Or, well, at least more hops than Mickelson ever had in his prime.
By the way, Mickelson's mammoth tee shot went 357 yards. And he got up and down to make birdie as well so everyone walked away from the hole happy. Again, emphasis on walked.