Take the plunge
Why ice baths are playing a key role for contending golfers at the British Open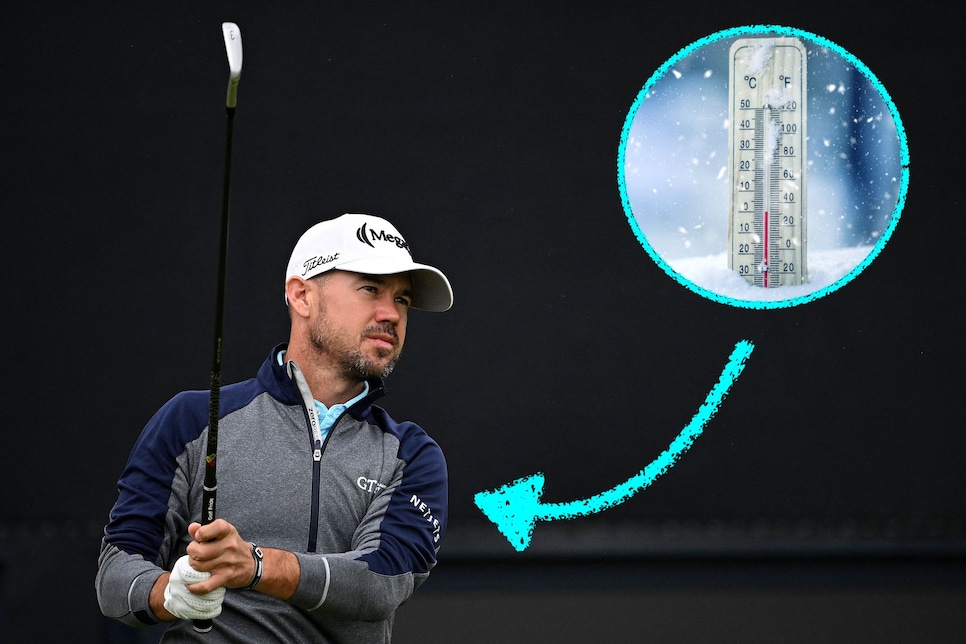 HOYLAKE, England — Brian Harman was cool under the heat of the pressure Saturday at the Open Championship, which might not be a coincidence.
Whenever a golf tournament rolls into town, it's a bit of a traveling circus, with an infrastructure that has been erected specifically for players—including equipment villages, and fitness trailers.
The latter has left many players, coaches and trainers pleasantly surprised, because this week's fitness trailer includes several portable ice baths.
Cold plunges are a growing trend among tour players and beyond because of their believed health benefits. Some of Golf Digest's own editors are converts to the cold plunge movement, though we're still waiting to see the effects in their golf games.
Harman, the Open's 54-hole leader, and third-place Jon Rahm are believers, too. Although ice baths aren't usually a fixture within fitness trainers and gyms of most tour events, they are among many other players who have been taking the plunge this week.
"It's great for clearing lactic acid buildup, which helps the muscles recover faster and prevents stiffness," says Dave Phillips, Rahm's coach and a Golf Digest Top 50 Teacher out of Titleist Performance Institute.
"There's a dopamine hit effect," adds Dr. Harry Sese, another member of Rahm's team. "It helps recovery, and players feel great after they do them."
Most players work cold plunges into their post-round recovery, the pair say. The timing depends on the temperature of the water, and each player's ability tolerance. The most common method is spending one minute in the cold water per degree celsius. Given that the water is usually in the 10-to-15 degree celsius range (about 50 degrees fahrenheit), it means most players who take the plunge do so for about 10 minutes.
It's an uncomfortable few minutes worth the benefits, players emerge feeling great, mentally and physically. And this week, the effects are self-evident at the top of the leaderboard.