British Open
British Open 2023: Cam Smith is a long way from his bartender days as his only job this week is to retain the claret jug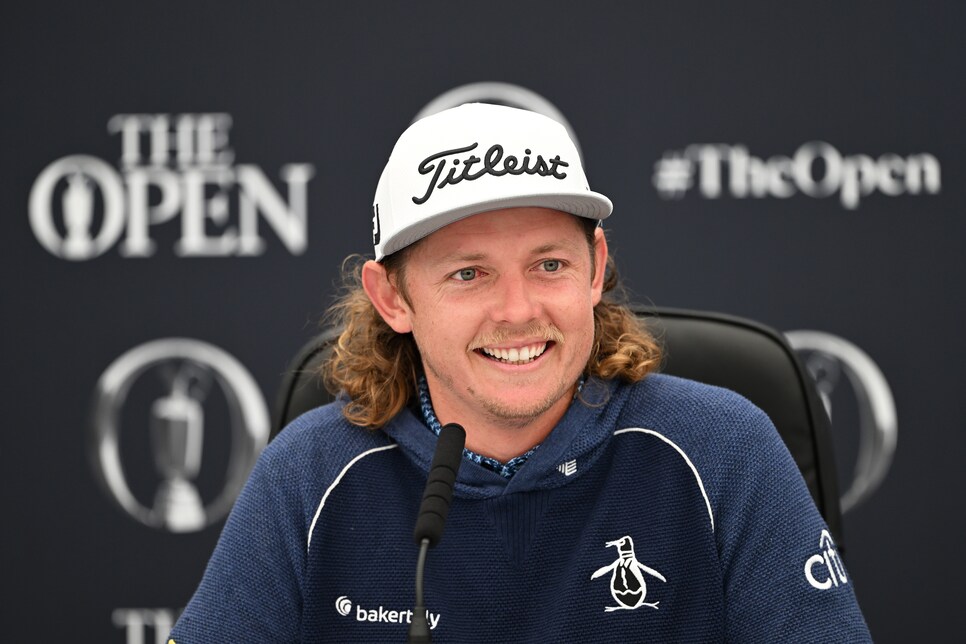 HOYLAKE, England — Open champion Cameron Smith has had some random jobs in his 29 years. The mullet-wearing Australian's first gig was working for his father, Des, in his printing business. "I was 15 and I would carry all the paper around and put it in the printer. I was making about nine bucks an hour," Smith said Monday at Royal Liverpool.
Smith then "ditched" his old man to work at Wantima Country Club, his childhood course, washing carts and collecting range balls. After he turned 18, Smith got a job behind the bar at a veteran's pub in the Redcliffe neighborhood of Brisbane. "Even when I first got my Asian Tour card, I still had my job at the pub," said Smith, who made $20 an hour there.
Nowadays, Smith's career pays a lot more. He won $4 million for a victory at LIV Golf's London event two weeks ago and he was recently ranked No. 17 in Forbes' list of highest paid athletes of the past year due to a large LIV signing bonus contributing to his $73 million in total on-course earnings. His job, this week, is to successfully defend the Open title he claimed at the 150th edition last year at St. Andrews.
The toughest part of the defending champion gig?
"I just had to hand back the trophy [to R&A chief Martin Slumbers]," he said. "I thought I was going to do all right, but I was actually holding back from tears. A bit of a moment, I guess, that crept up on me."
"Walking up the 18th hole [at St. Andrews] was the most stressful but enjoyable five minutes of my life," he said. "The ceremony on the 18th green, and [celebrations] that night, I'll never forget."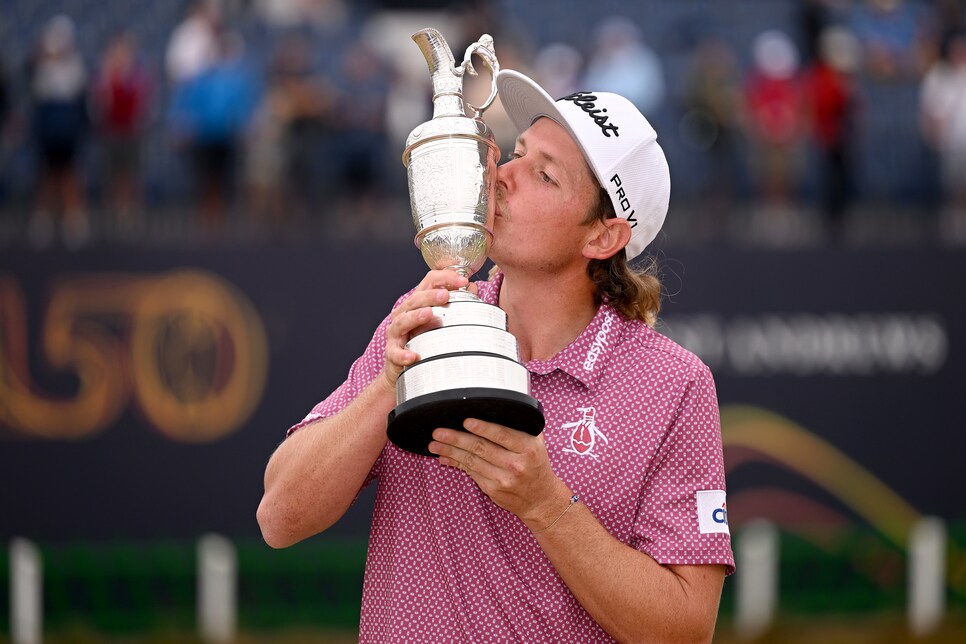 Smith arrived at Royal Liverpool on Saturday having enjoyed a week off in London seeing the sights. "I've seen a fair bit of the golf course," Smith said of Hoylake, which has hosted 12 Opens, most recently in 2006 and 2014 when Tiger Woods and McIlroy triumphed, respectively.
"I think it's a great venue," Smith said. "I think it plays very strong yesterday in the wind, and that's something we are going to have to deal with all week."
The World No. 7 also arrived in the Merseyside area as one of the favorites to win. The clear frontrunner is McIlroy, who finished birdie-birdie Sunday to win the Scottish Open, but Smith is coming off a fourth-place finish at the U.S. Open and a T-9 at the PGA Championship. Smith chuckled in his Monday news conference when asked if he'd like a rematch of the battle he had with McIlroy down the stretch at St. Andrews.
"Yeah, I guess that would be a good story for you guys to write about for sure," he said. "At every major championship there's probably 10 or 15 guys that you think, 'If they have a good week, I'm going to have to beat them,' and he's one of them. He's played great golf the last few months. [Scottish Open] may have opened the floodgates for him."
Facing off against the likes of McIlroy, World No. 1 Scottie Scheffler, Masters champion Jon Rahm and other stars is part of Smith's job. That's why he's been working hard at his craft—specifically, the long game.
"From my 5-iron up has always been a bit of a struggle for me, and that's an area of the game that we've worked probably harder than we have on in the past," he said. "I think as a golfer, I'm actually a better golfer now than what I was last year. [The long game] is progressing."
"After such a crazy year last year, expectations [of winning] changed a little bit. It was good to finally get a [LIV] win under the belt this year before one of the most important weeks in my career."
A career that Smith hopes yields multiple major championships, starting this week.
"I don't expect that of myself, but there's definitely something on the inside of me that wants to win two, three, four, however many I can," he said. "I try not to let that get in the way, though."
Is it the British Open or the Open Championship? The name of the final men's major of the golf season is a subject of continued discussion. The event's official name, as explained in this op-ed by former R&A chairman Ian Pattinson, is the Open Championship. But since many United States golf fans continue to refer to it as the British Open, and search news around the event accordingly, Golf Digest continues to utilize both names in its coverage.