Memory Lane
British Open 2023: These old photos of Brian Harman and Tommy Fleetwood crossing paths as amateurs are … something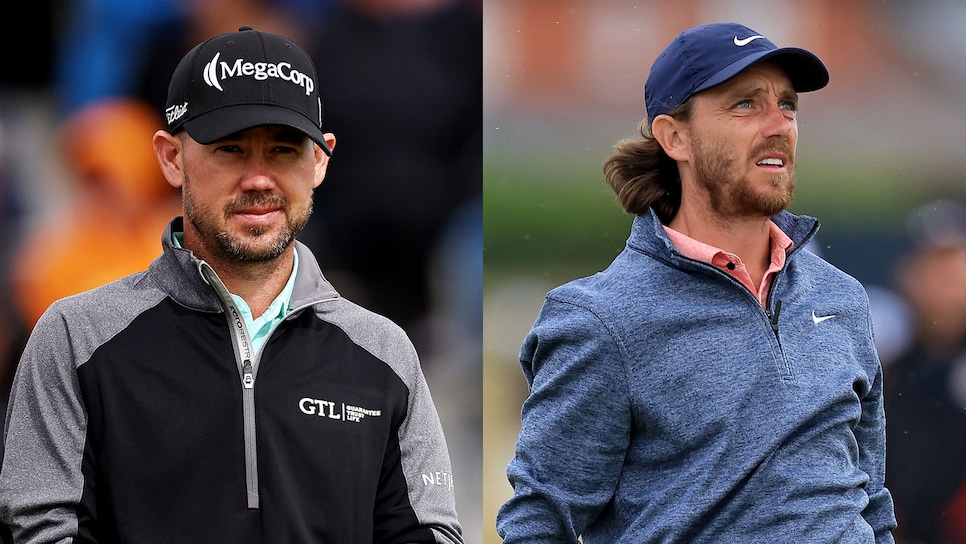 On the surface, there isn't a whole lot in common between the two men playing in the final "game" on Saturday afternoon at the Open Championship. Brian Harman, 36, is a diminutive lefty who has had a solid if not spectacular career in his 12 seasons on the PGA Tour is leading by five shots at Royal Liverpool. Tommy Fleetwood, 32, is a hirsute righty who has had success on the DP World Tour (six wins) and made noise in major championships but is still searching for the breakthrough win that can help re-define his career.
But there was a time when the American and the Englishman did run in the same circles, so to speak. Before turning pro, both were among the top amateur players in their countries, each earning on spot on their respective Walker Cup teams in 2009 when the biennial match was held at Merion Golf Club outside Philadelphia.
It was Harman's second start in the Walker Cup (he played for the winning American side just out of high school in 2005) while Fleetwood was making his first and only appearance. The pair never actually playing against each other in a match during in the two-day affair. Harman went 2-1-1 while Fleetwood went 1-1 in his two singles starts. The Americans went on to claim the Cup in a route, 16½-9½.
More memorable than the outcome perhaps are the looks that these two men sported back in their "younger" days. Posterity allows us to relive a few moments from that week some 14 years ago and show you just how … well … different the two men looked in their youth.
Here's our British Open leader by five shots.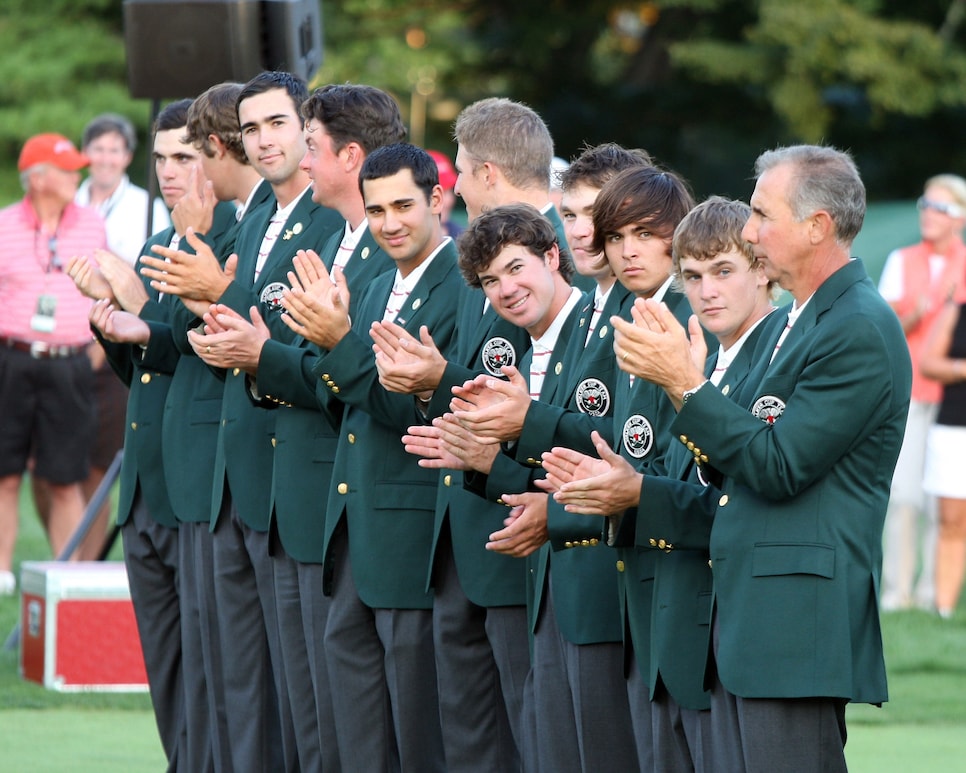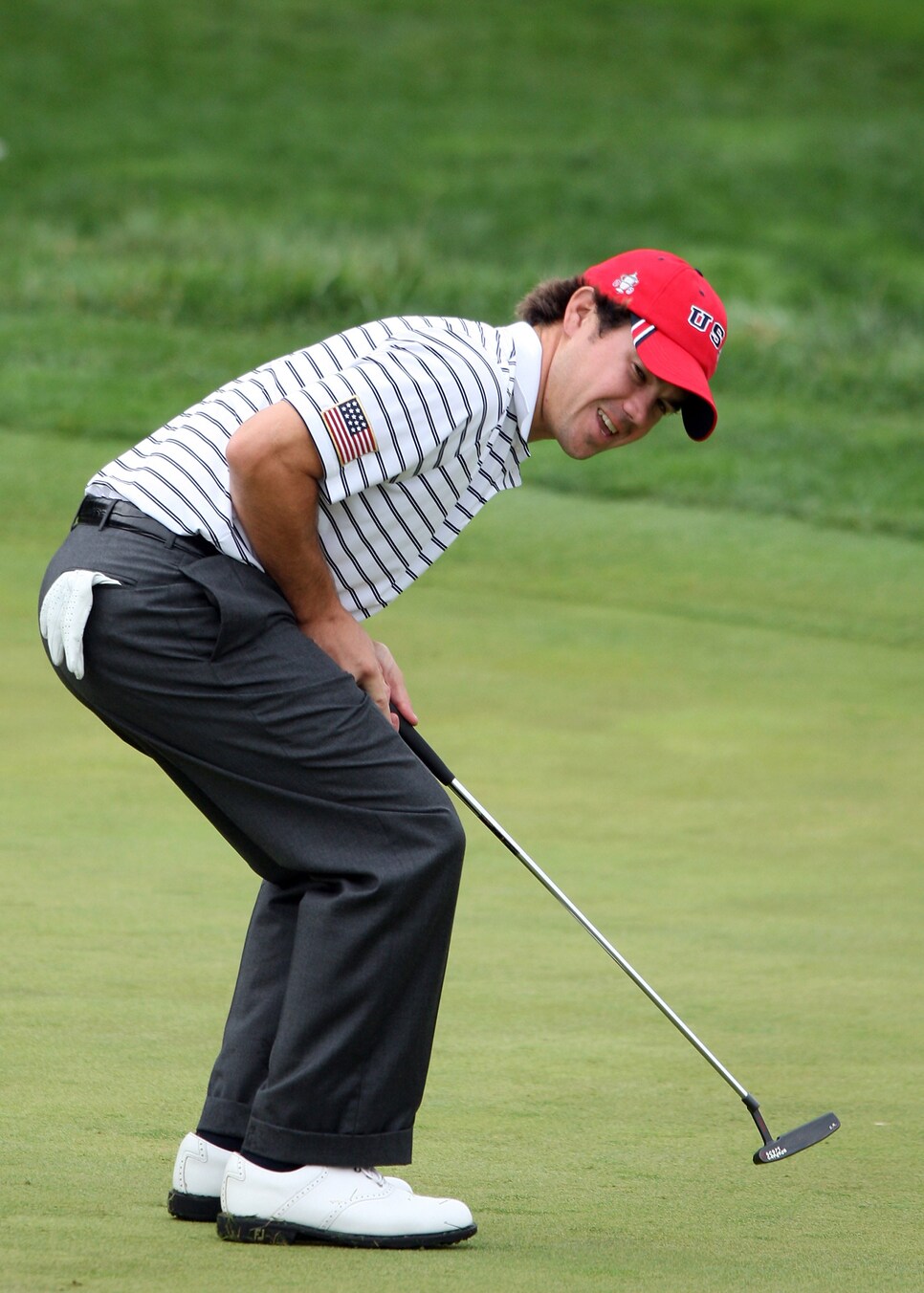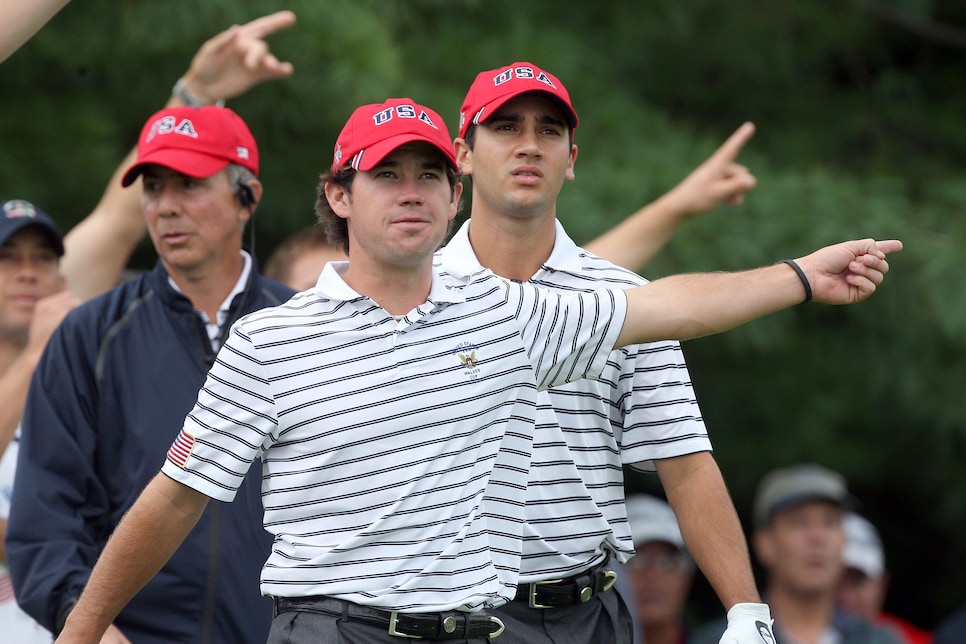 And the man who'll have local fans in his corner on Saturday (he grew up 25 miles from Royal Liverpool) as he chases the leader.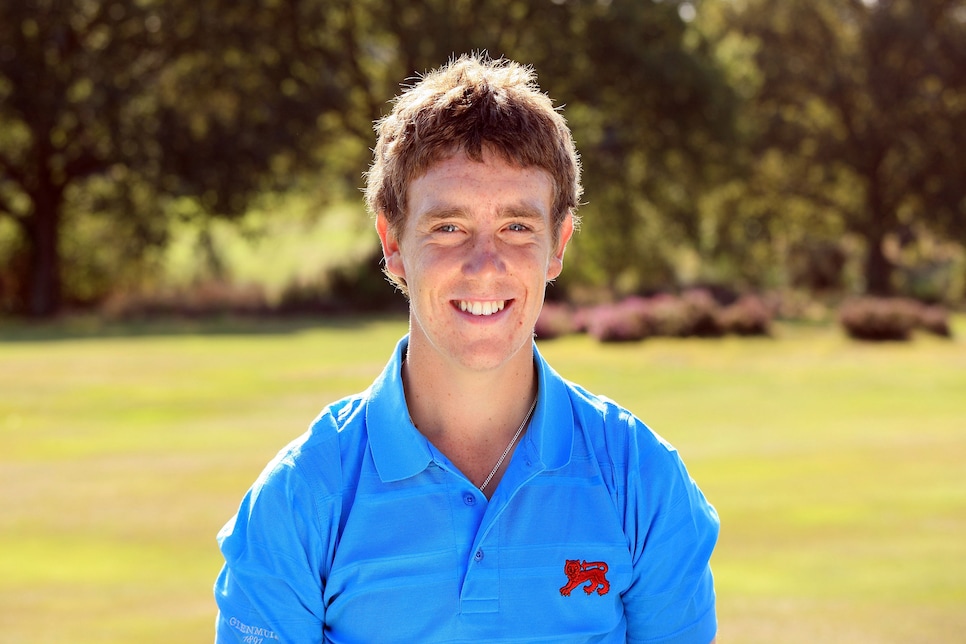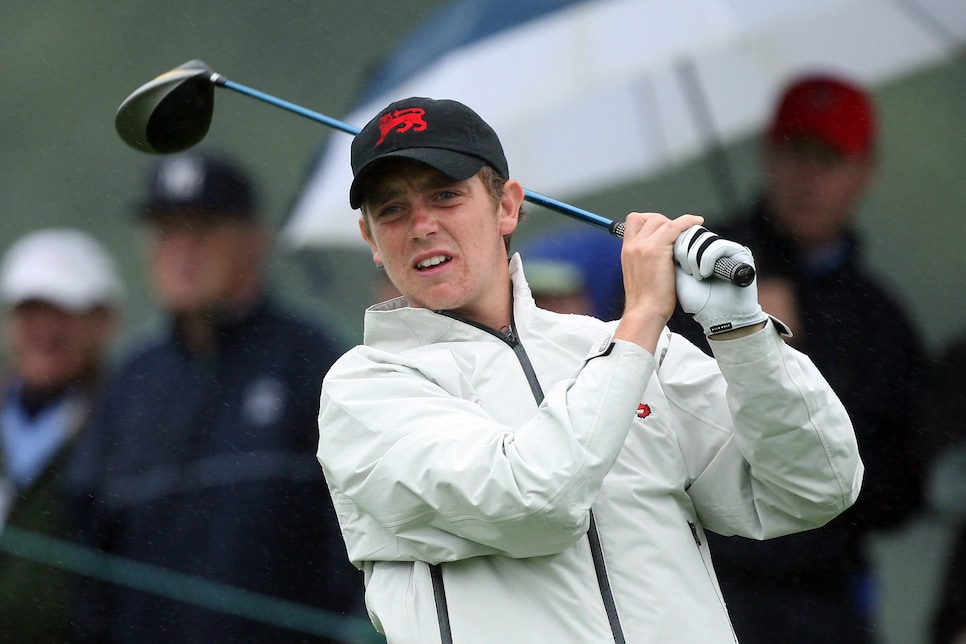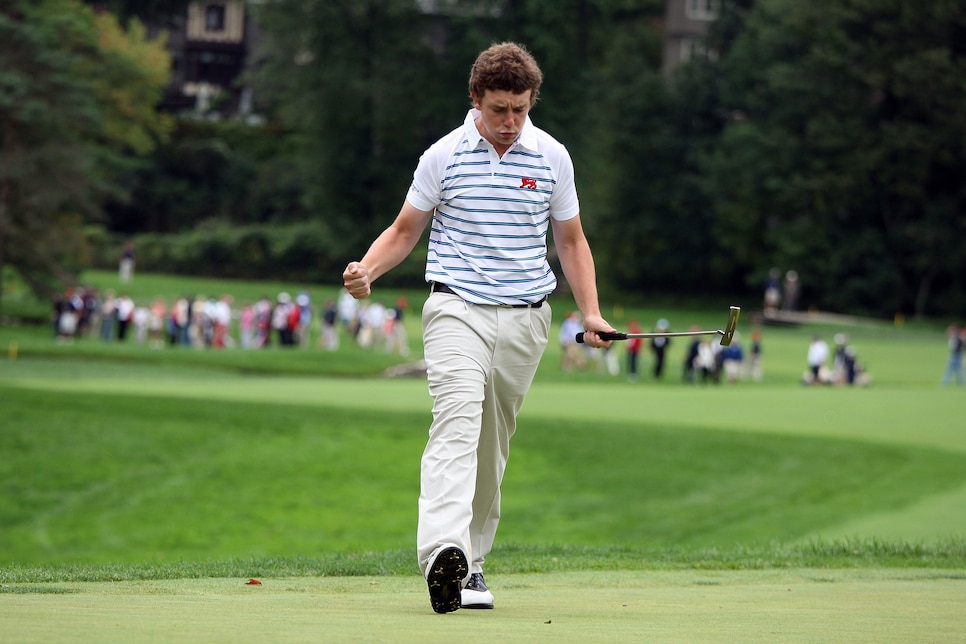 Is it the British Open or the Open Championship? The name of the final men's major of the golf season is a subject of continued discussion. The event's official name, as explained in this op-ed by former R&A chairman Ian Pattinson, is the Open Championship. But since many United States golf fans continue to refer to it as the British Open, and search news around the event accordingly, Golf Digest continues to utilize both names in its coverage.