Young guns
British Open 2022: This year's winners of the men's majors collectively accomplished this historic first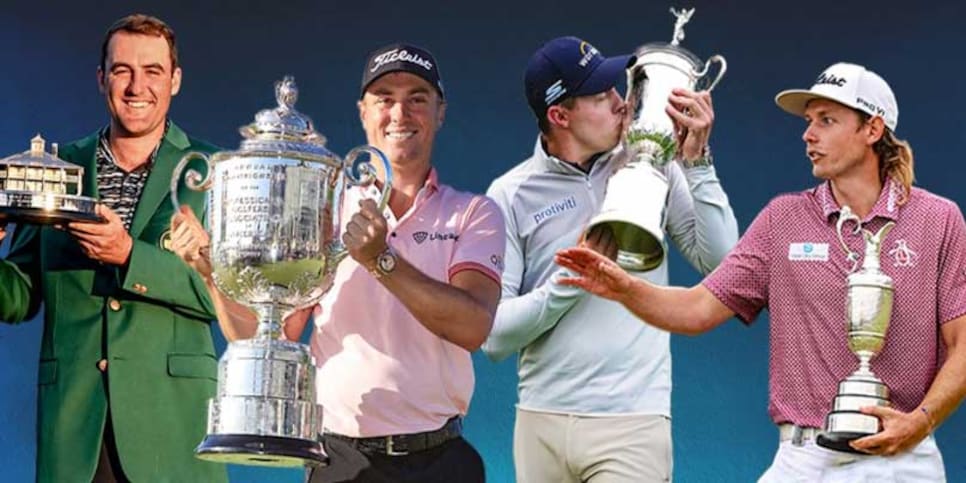 ST. ANDREWS, Scotland — The presumption for the longest time was that a certain bit of experience was necessary to win a major. Fresh-faced college kids or golfers just off the amateur circuit were expected to spend their 20s serving an apprenticeship of sorts, learning all about patience and the meaning of the mantra "par is a good score." In turn, upon reaching their 30s, they had a foundation set to make a run at a green jacket or claret jug.
Then came Tiger Woods and suddenly everything changed (how many times has that phrase been said?). Woods won 10 of his 15 majors in his 20s and caused those coming after him to believe the theory was flawed. In Woods' wake, Rory McIlroy, Jordan Spieth, Brooks Koepka and Collin Morikawa all won multiple majors in their 20s as well.
Maybe then this statistic isn't a surprise, but it shows just how much the paradigm has shifted. With Cameron Smith (age 28) winning the Open Championship at St. Andrews, after Matt Fitzpatrick (age 28) won the U.S. Open, after Justin Thomas (age 29) won the PGA, after Scottie Scheffler (age 25) won the Masters, 2022 became the first calendar year ever in which all four men's professional majors were won by players who had not yet turned 30.
Stretching back to 2021, it's six straight majors won by twentysomethings when you count Morikawa at the Open at Royal St. George's and Jon Rahm at the U.S. Open at Torrey Pines. Meanwhile, other twentysomethings stood out during the 2022 major season. According to statistical guru Justin Ray of the Twenty First Group, Morikawa, Will Zalatoris and Cameron Young, along with Scheffler, have multiple top-five finishes.