News
British Open 2018: What kind of player benefits from Carnoustie's dry conditions?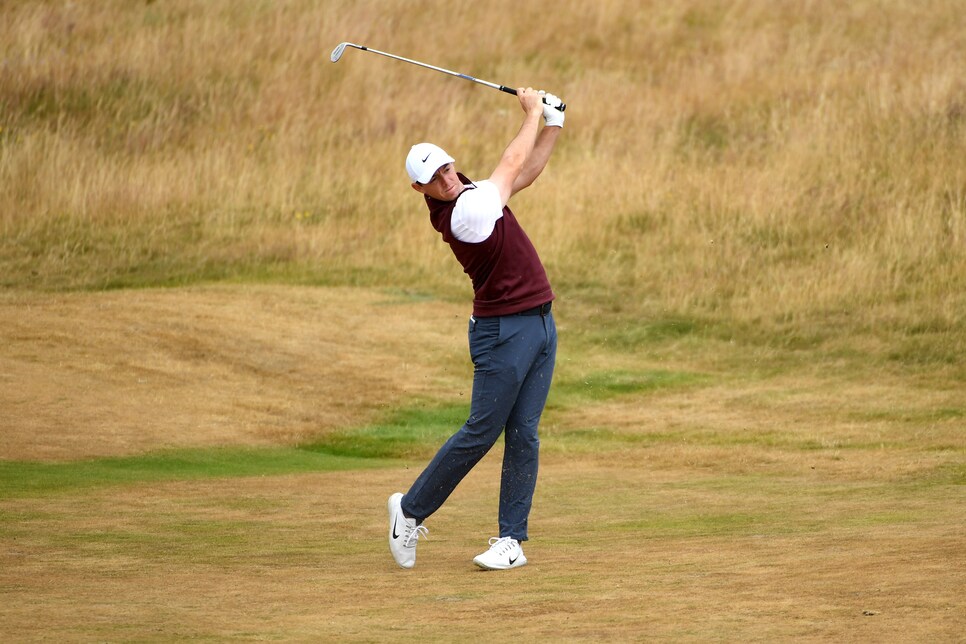 Burnt. Baked out. Toasty. BROWN. However you describe Carnoustie's conditions this week, the overall effect is the same. The 2018 British Open there will play firm and fast.
In the days prior to the tournament we've heard about mammoth drives from Padraig Harrington and Brandt Snedeker and a 333-yard 3-iron(!) from Tiger Woods, as players have been surprised -- pleasantly, in the case of shorter hitters like Snedeker -- by how much run they're getting on Carnoustie's fairways. But what type of player really benefits from this? Ryan Herrington called from Scotland to discuss with Sam Weinman and myself.
Also, on the podcast, we talked about Phil Mickelson working on his stinger, Sergio Garcia's tough (luck?) loss at Carnoustie in 2007, and make our official Open Championship picks. Please have a listen: