News
British Open 2018: Tommy Fleetwood says his course record at Carnoustie won't do him much good at the Open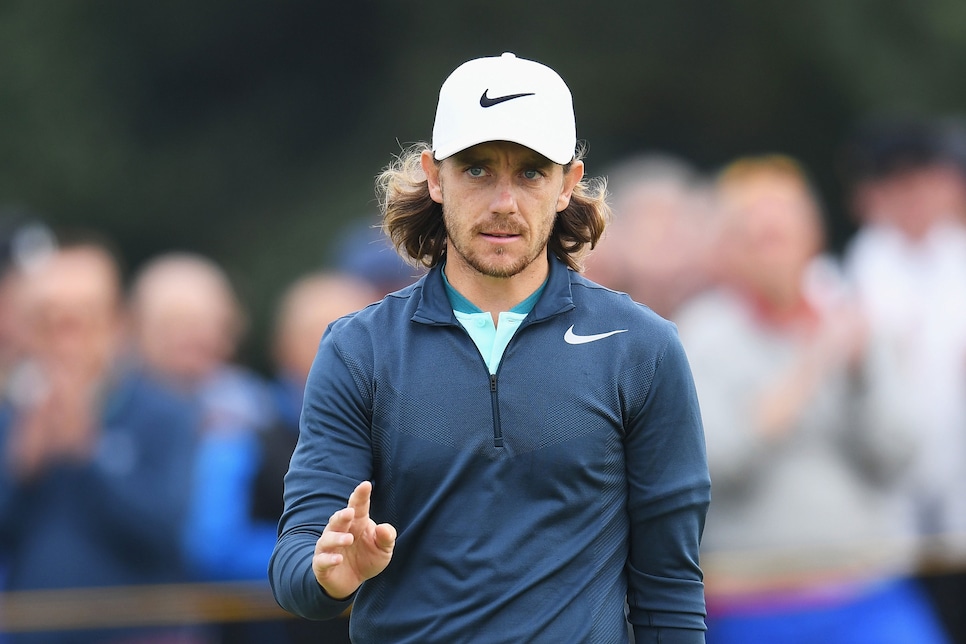 CARNOUSTIE, Scotland—Just nine months ago Tommy Fleetwood took arguably the toughest track in the Open Championship rota and made it look ordinary, shooting a course-record 63 at Carnoustie during his second round at the European Tour's annual Dunhill Links Championship.
Ordinarily, it would be a confidence-boosting moment for the 27-year-old Englishman as he returns to the Scottish links to play in this week's Open, particularly, too, after shooting a closing 63 in the U.S. Open at another tricky course, Shinnecock Hills, last month. Except the Carnoustie that Fleetwood—and the rest of the Open field—will see this week is far different from anything they've previous faced. Dry conditions over the last five weeks have created a firmer-and-faster course than anything seen in October at the Dunhill, or during the last two Opens played at Carnoustie in 1999 and 2007.
"Shots that you've hit [at the Dunhill] have literally no relevance for a lot of it," Fleetwood said. "It was definitely apparent that the difficulties this week are probably going to be putting it in play and hitting it in the fairways and go from there. … It doesn't do any harm to have a course record, but it's a completely different challenge to what we normal see."
Fleetwood witnessed it first hand while playing a practice round with Jon Rahm. While both fooled around hitting some drivers, it wasn't the club of choice off most tees as each player tried to adjust their mindset regarding what to hit off the tee to avoid finding fairway bunkers.
"Two-hundred-sixty [yards] is just a completely irrelevant number because any amount of clubs can go that far with it playing [this] firm," Fleetwood said. "So there's certain holes where your game plan might be to hit driver off the tee just simply because you're not going to be to hit a club that is going to take trouble out of play."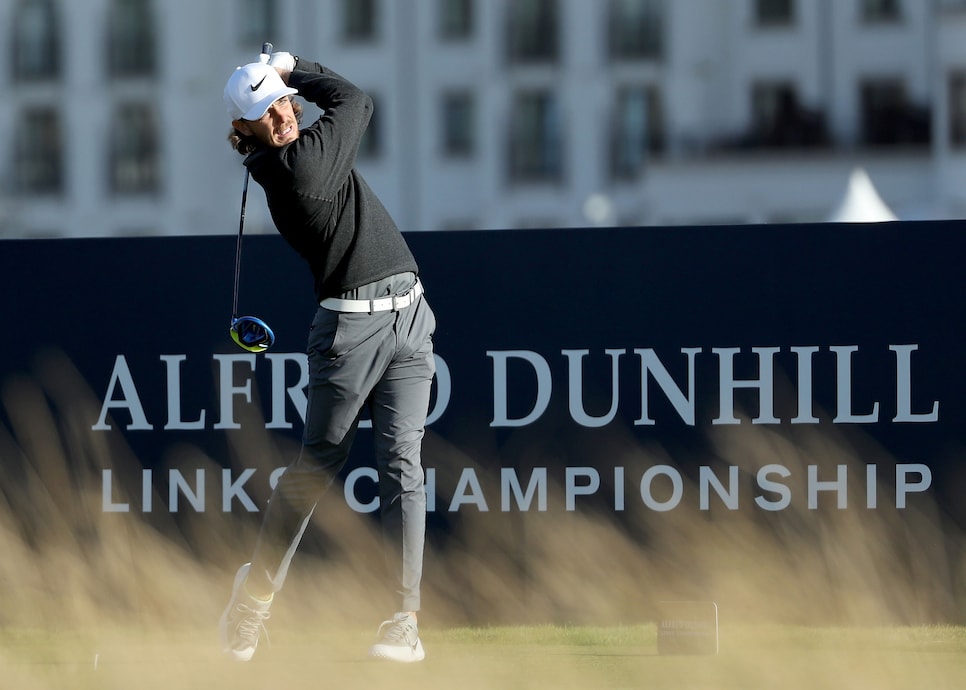 David Cannon/Getty Images
Trying to keep balls out of the wispy rough and in the fairways will require a degree of patience that hasn't been a significant part of an Open test since 2006 at Royal Liverpool, where Tiger Woods famously claimed his third career claret jug without hitting a driver all week on the crispy turf. Where Fleetwood believes the challenge lies is the fact that "easy" driving holes under ordinary circumstances at Carnoustie will now present a challenge that players don't typically anticipate.
"The third hole [at 350-yard par 4], it went from being kind of not really much of a tee shot to it was really difficult to carry it on to the fairway," Fleetwood said. Same for the 14th hole (a short par 5) and 15th (a long par 4), doglegs off the tee that usually provide a breather before the challenging finish of Carnoustie's 16th, 17th and 18th. "The way they angle now, it's quite difficult to hit the fairway."
The saving grace, according to Fleetwood, is that the course's greens are relatively flat and are playing softer than you'd think given the rest of the course conditions. Even so, playing Carnoustie during the week ahead of Thursday's opening round is going to be more of a premium than practicing at the site of the championship in previous years.
"It's really difficult to gauge. As the weeks go on, you'll probably get more of an idea," Fleetwood said. "But it's kind of that funny feeling where you're not quite sure how it's best to play here."