News
British Open 2018: Tiger Woods makes big jump in World Ranking to (barely) qualify for WGC-Bridgestone Invitational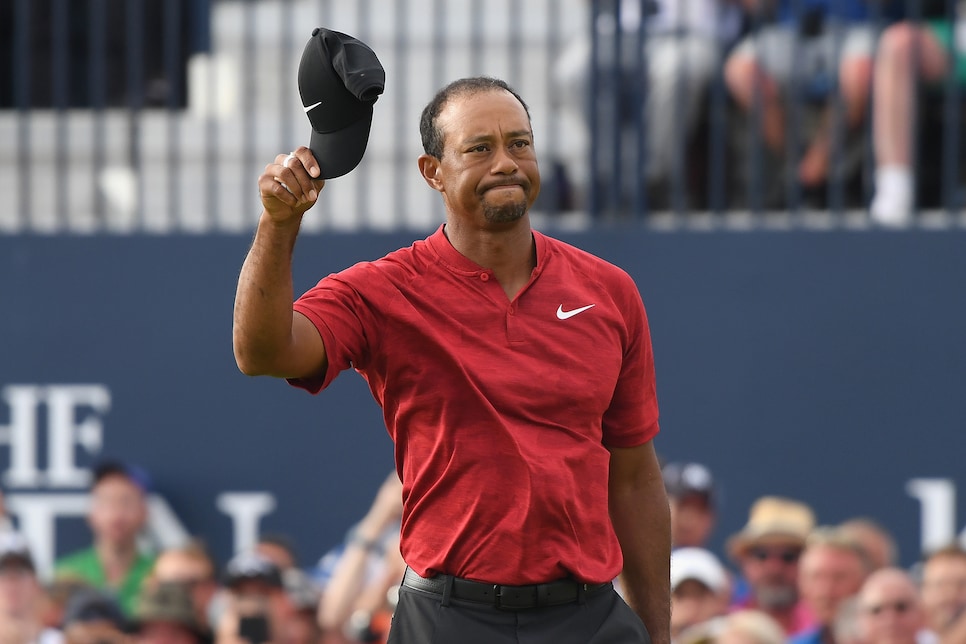 CARNOUSTIE, Scotland — Tiger Woods' chance to win a 15th major had already slipped away by the time he reached the 18th green on Sunday at the 147th Open Championship, but there was still a lot riding on his final birdie attempt. Woods knew a make would give him a higher finish and more prize money, but what he didn't know is that he was six feet away from qualifying for one of his favorite events. And. . . he missed.
But wait a second! The Official World Ranking is a fickle beast, and moments later, it was a Jordan Spieth miss from similar range that gave Woods a nice consolation prize after a disappointing finish at Carnoustie. A three-way tie for sixth (instead of a four-way tie) bumped Woods up to No. 50 in the Official World Golf Ranking when it officially comes out Monday morning. That means the (still) 14-time major champ has now qualified for next month's WGC-Bridgestone Invitational. And the timing couldn't be any better for him.
The final WGC of the season will be held at Firestone for a final time this year, and Woods will be as sorry as anyone other than maybe the mayor of Akron to see it leave. He's won eight times at the tree-lined track, including his most recent PGA Tour title in 2013.
Beginning in 2019, the event will be played at TPC Southwind in Memphis. Firestone will host the Senior Players Championship for at least the next four years instead. Woods could play in that event down the line, but for now, he'll be glad to get a final crack at Firestone with a World Golf Championship on the line.
"Well, I don't think I'm going to get into Bridgestone," Woods said when asked about his upcoming schedule. "I think I needed top four, I think. Top three, top four, somewhere in there. I don't know. But if I'm in Bridgestone, I'm in Bridgestone. If not, I'll see you at Bellerive."
See you at Bridgestone, Tiger. And it's nice to see you back in the top 50, albeit barely. This is the first time Tiger has been there since Jan. 25, 2015, and it's taken a pretty remarkable climb. When Woods teed it up at the Hero World Challenge in Decemeber -- hist first event since having his back fused last April -- he'd fallen to No. 1,199.