News
British Open 2018: The victory that changed Padraig Harrington's career—and life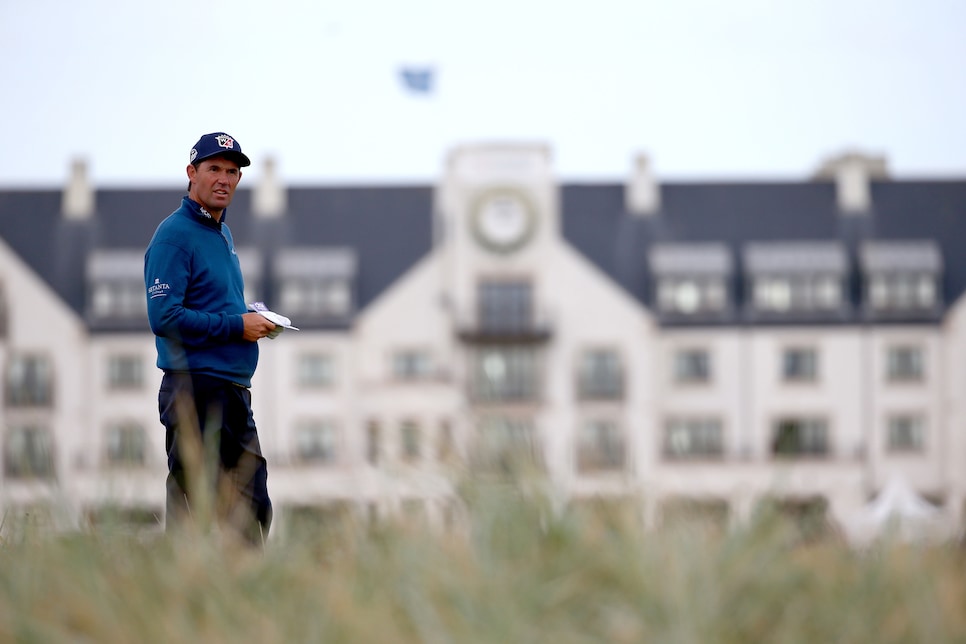 CARNOUSTIE, Scotland—He doesn't quite break out in a cold sweat when he thinks about the 2007 Open Championship at Carnoustie—he did win the thing after all—but for Padraig Harrington, his first major victory will forever provoke a range of emotions. By his own admission the then 35-year-old Irishman arrived on the 72nd tee feeling "cocky and over-confident." Having made nothing but 4s and 3s to that point, Harrington was expecting to "bust" his drive down the middle, just as he had all day.
It was at the top of his backswing that panic set in. Where there had been certainty, suddenly there was apprehension.
"I didn't prepare myself well enough to hit the shot I needed to hit," he says. "That drive is one of the hardest in golf. And I stood on the tee thinking it was going to be a breeze. So when a small bit of doubt appeared, it was soon enough a big doubt."
A bad drive off the 18th tee at Carnoustie invariably leads to more problems. The most difficult finishing hole on the Open Championship rota gets nothing but harder if the opening shot is less than perfect. Ask Jean Van de Velde. Plus, Harrington had history on the hole. Back in 1992, he had finished 6-6 to lose his quarterfinal match in the Amateur Championship to eventual winner Stephen Dundas of Scotland. His second shot to the 18th green that far-off day finished out-of-bounds.
"It is fair to say I carried baggage onto that 18th tee in 2007," Harrington admits. "I still do."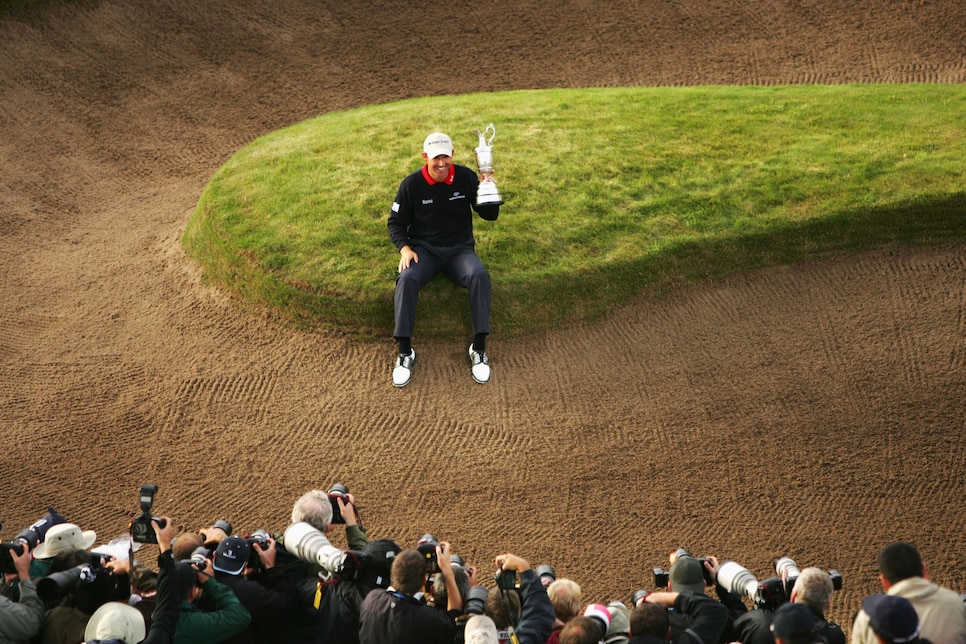 Happily, of course, the now three-time major champion's journey up the 18th had a very different ending 15 years on from his amateur dramatics. After two visits to the Barry Burn, Harrington got up-and-down from short of the water for a double-bogey 6. That was good enough to get him into a four-hole playoff with Sergio Garcia, from which he emerged both bloodied and victorious.
And now Harrington is back as he puts it "kind of a defending champion" on a course that looks very different from both 2007 and 1999, the last two Carnoustie Opens. Burnt almost to a crisp by more than a month of dry, hot weather (really!) the Medal course is running fast and playing short.
"Links experience is going to be especially important this week," said Harrington in his pre-championship press conference on Monday. "The condition of the course will play into the hands of guys who can thread their way between the bunkers.
"The interesting thing about this course is that you can never take out all the trouble. There is no strategy that eliminates risk. You're going to have to skirt by some bunkers. It's very difficult to play short of them right now. And that's the beauty of this course. There are a lot of different ways to play it, but eventually you are going to have to grow up and hit some shots. You're going to have to take some chances."
As to his own chances of adding a third claret jug to the pair already sitting in the kitchen of his home near Dublin, Harrington was typically self-deprecating. Intent on enjoying himself and taking time to "smell the roses," he professed to be happy to be back in a place where he has previously played so well.
"Innocence is a very nice thing to have," he said with a smile. "And experience at some stage works in your favor. But there is a tipping point. Who knows where that point is? But I live in hope that, once you are over the tipping point—as I obviously am—that you can actually be better than ever? Why not live in hope?"