News
British Open 2018: The prototype PXG putter that Pat Perez is using at Carnoustie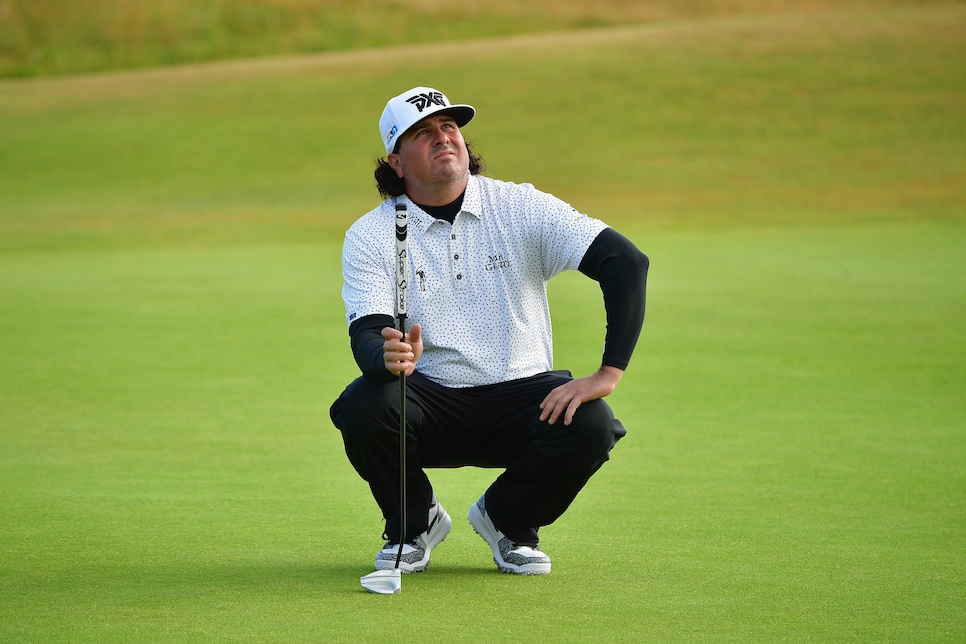 Pat Perez, whose only top-10 finish in a major came nearly 13 years ago, is in contention at the British Open at Carnoustie G.L. thanks to a new prototype PXG putter.
The putter, similar in shape to the PXG Gunboat mallet Perez had been using, was shown to Perez but he wasn't all that interested, given that he had putted well last season and at the start of this season. The last two months, however, has seen less success on the greens and, like many tour players, a change of scenery was something Perez was open to.
Perez took the prototype, which is 100-percent milled and does not feature the company's hallmark weights on the top, and Perez took the putter up to Payson, Ariz., to practice with it. When he returned, he let PXG know that it was going in the bag.
The results at Carnoustie have been impressive. Through two rounds Perez has shot 69-68 and needed just 55 putts over two rounds, including just 26 in the second round. The putter, which has a SuperStroke grip and single-bend black-colored shaft, also features a single sight line that runs from the leading edge to the back of the putter. No word on whether the putter will be brought to retail, however, should Perez win the British Open with it, the folks at PXG will be fielding calls about its availability come Monday morning.