The Loop
Pat Perez in the news again as he signs with PXG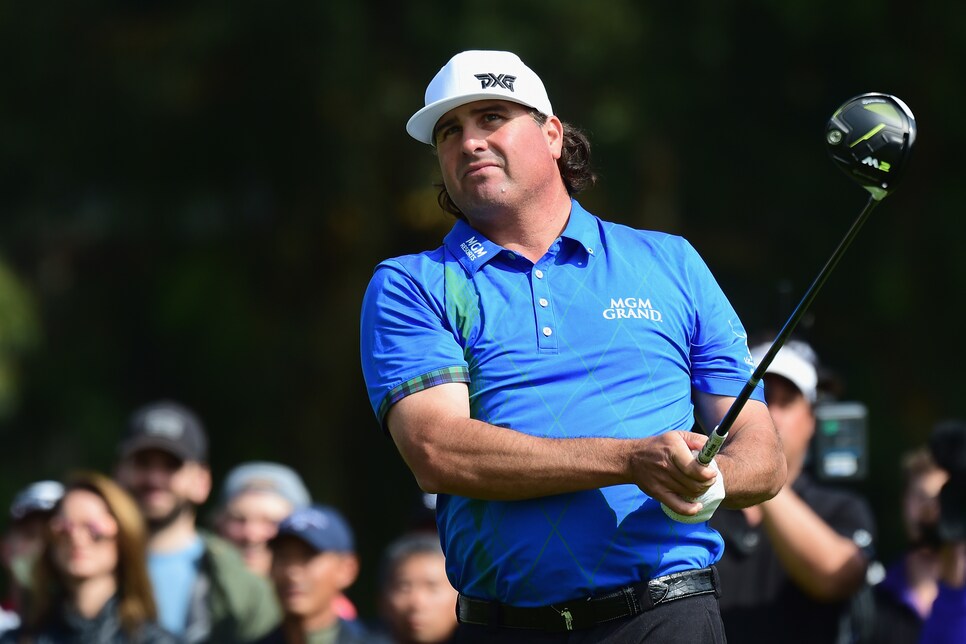 Although Pat Perez recently made news with his comments about Tiger Woods, this morning brought a different kind of information regarding Perez as he signed an endorsement contract with PXG.
The signing is interesting not only due to its timing, but because one could wonder what Perez, who won the OHL Mayakoba Classic and currently ranks fourth in FedEx Cup points, brings to a tour staff that already has major champions in Zach Johnson and Charl Schwartzel and a FedEx Cup winner in Billy Horschel as well as several other PGA Tour pros and a host of LPGA players, including Lydia Ko. The answer appears to be one driven primarily by loyalty.
"We were already working on a deal with Pat," company founder Bob Parsons told GolfDigest.com. "The signing wasn't because of what he said about Tiger. Pat's a local guy. I know him. He's played very well. I love that he's outspoken. I couldn't see a reason not to sign him.
"Pat likes us and has been an ally, a friend. It's like what my dad told me about dating. He said the number one thing to look for in a girlfriend is one who likes you. If she doesn't, the rest doesn't matter. Pat likes us and we like him and he wasn't signed with anyone so I told our guys to get him."
Perez, whose first start as a member of PXG's staff will be at the WGC Mexico, won't be subjected to a learning curve on new equipment as he already plays the company's irons, putters and wedges. The signing also is another indication that PXG feels it has some continued momentum, something Parsons expanded on.
"We're doing very well right now," he said. "We were second in the iron count among amateurs at the AT&T Pebble Beach Pro-Am. We're on track to have 25 fitting vans across the country and we're conducting 20 to 30 PXG Experiences a month. I feel we can get to $100 million in sales this year."
That might be a lofty goal, but selling Parsons short is rarely a wise wager. The latest numbers from Golf Datatech show the company with nearly 10 percent of the share of dollars spent on irons at on- and off-course golf shops.
As for Parsons feelings about Perez's comment regarding the former world No. 1, Parsons said, "Pat was just being honest. There was no malice whatsoever. Pat speaks openly and doesn't censor what he says. I've heard from a number of people who say they agreed with what he said. However, no one would like to see Tiger do well again as much as Pat."