News
British Open 2018: Shush! Patrick Reed has begun to win over Scottish golf fans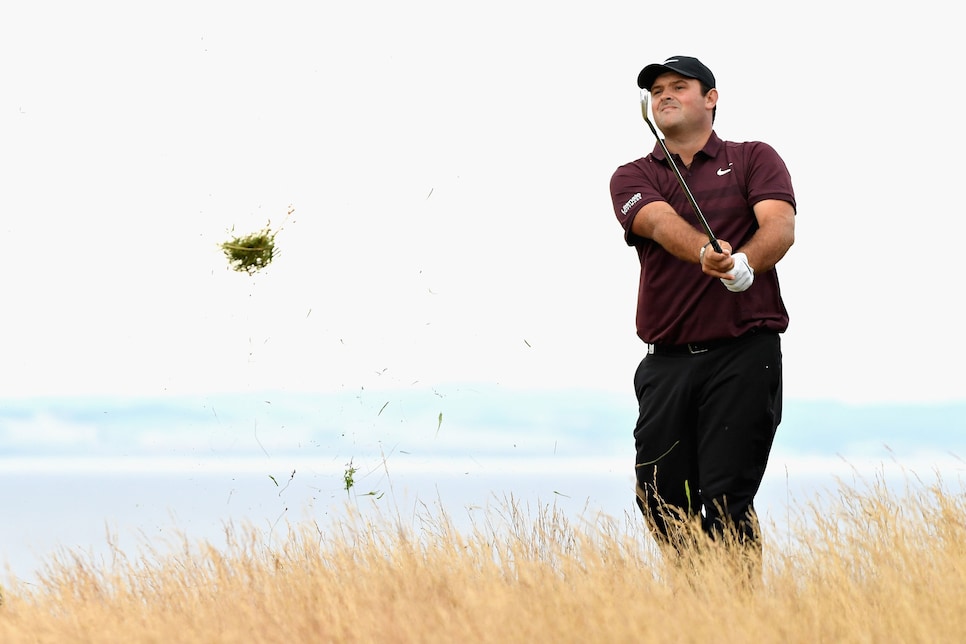 CARNOUSTIE, Scotland—It has always been one of the most endearing examples of golf's enduring ability to bring nations together. Bobby Jones. Ben Hogan. Jack Nicklaus. Lee Trevino. Tom Watson. Tiger Woods. All Americans, but each a hero across the pond in Scotland, the land where the game began. It's early days, but the signs are that one more nephew of Uncle Sam is on his way to engendering a similar sort of transatlantic affection.
Almost four years have passed since his now (in)famous "shushing" motion brought Patrick Reed to the close attention of Scottish golf watchers. Battling Henrik Stenson in the final day singles of the 2014 Ryder Cup at Gleneagles, Reed holed a vital putt on the eighth green and put his fingers to his lips in a symbolic gesture to quieten the partisan crowd. The reaction at the time was some good-natured heckling, combined with admiration for the now 27-year-old's bravado far from home.
Also in Reed's favor is the obvious pleasure he takes from the inherent vagaries of golf in Scotland. A member of the European Tour (a rarity among U.S. players), he is a regular visitor to foreign shores, his willingness to travel another plus as far as the Caledonian nation is concerned. And it seems as if those warm feelings are reciprocated.
"I come here because I love this event," said Reed during last week's Scottish Open at Gullane. "I love the people. And I really enjoy the game here. It's not really preparation for the British [Open]. It's just to enjoy the golf and the fans. I enjoy it every year."
It was a theme the reigning Masters champion expanded on at Carnoustie during his pre-Open press conference on Tuesday.
"It's different here," he said. "Back home I have a lot of fans, a lot of support. And it is the same here. While you might have thought I would come over here and get mixed reviews after what I did in the 2014 Ryder Cup, they really get behind me. I think they saw the passion I have, not only for the game, but for my country and golf."
Indeed, that is the key. Reed's past may or may not contain some incidents he would rather forget, but how someone plays golf has always been the make-or-break criteria in Scotland. Jones, Nicklaus and Watson were all great champions, but also great losers, in the best sense of the word. Reed gives the impression he will be the same, a man who plays hard but can also accept that losing is part of the game. Heavens, he is even starting to take an interest in soccer.
"The more I talk to the fans here, the more I have started to pay attention to football," he says. "I see how passionate they get with their teams, who are all out there grinding and playing for their country. I think they really enjoy that. And I think that's the reason they get behind me."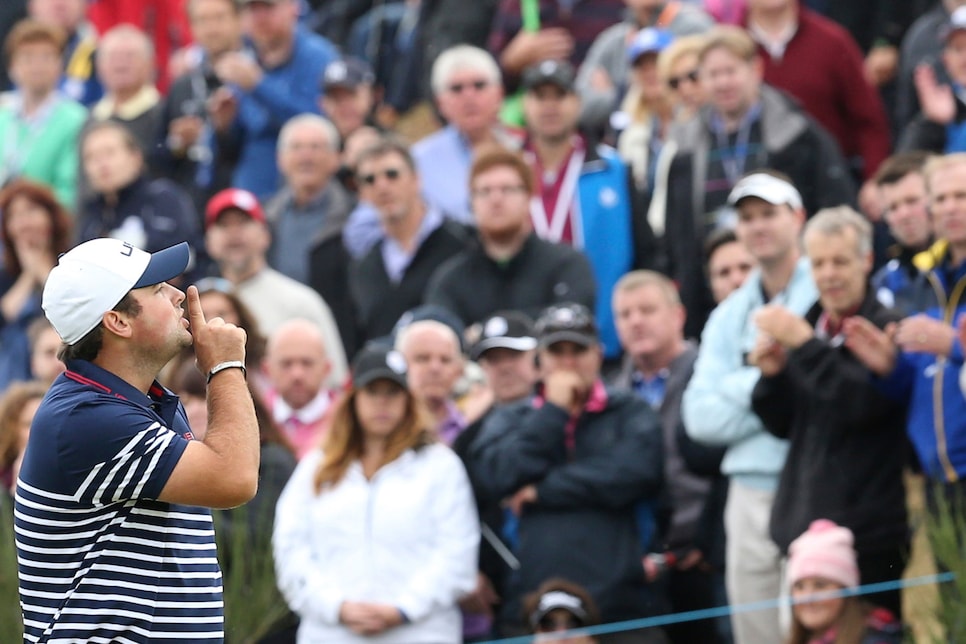 There is more to it than that though. Like Trevino and Woods, Reed is a natural shot-maker, full of imagination and flair, a player for whom the modern tendency to hit the same shot time after tedious time is anathema. The Scots love that philosophy and style of play—and loathe the inevitable sadness that comes with heavily watered fairways and greens.
And so, apparently, does Reed. Or, at least, he is willing and able to adapt when required.
For example. During Tuesday practice on Carnoustie's 248-yard, par-3 16th, Reed hit a "stock" 6-iron from the tee, a shot that stopped just short of the ridge in the middle of the green. Then, dropping another ball, he hit a low punch—"I literally chipped it," he said—at about 70 percent of his full capacity.
"I hit it head high," says Reed, who has a mixed record at the Open (T-12 at Troon in 2016, T-20 at St. Andrews in 2015 and two missed cuts). "It landed maybe 100 yards short of the green and finished maybe three yards past the flag. It went 40-yards father than that first 6-iron. I'm sort of accepting that sort of thing. I've gotten more comfortable hitting those shots. It's coming a little bit easier, especially down the stretch in tournament play."
Second, first and fourth in the last three majors, Reed might just be the man to beat this week. He would certainly be a popular winner in Scotland.