News
British Open 2018: Rory McIlroy alters approach, and it pays off through two rounds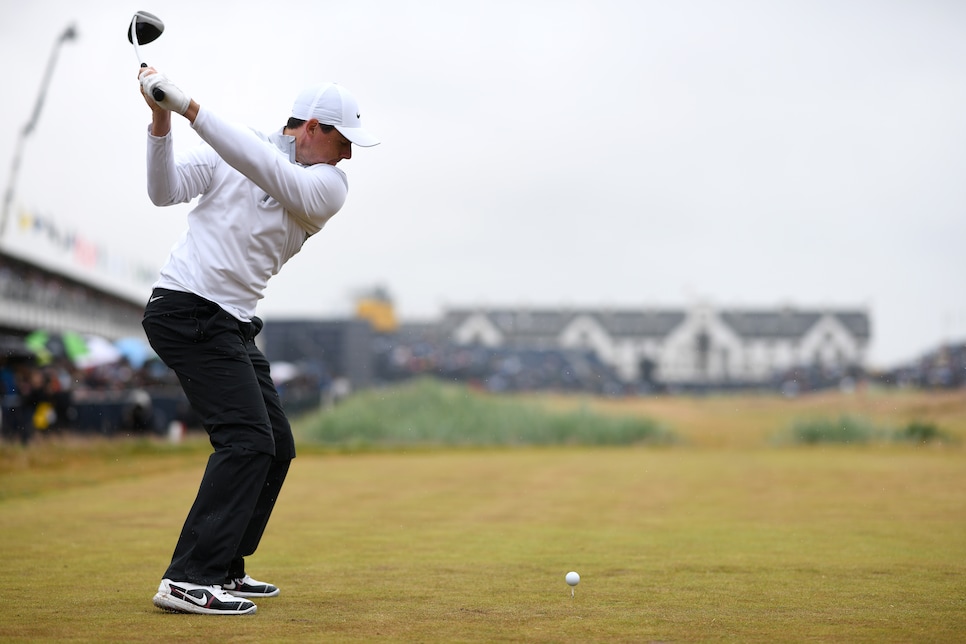 CARNOUSTIE, Scotland— Trust the process. It's a mantra for the Philadelphia 76ers' Joel Embiid and, apparently, Rory McIlroy.
In the year's first two majors, McIlroy played too tentatively and conservatively, he said, and it cost him. In the final pairing on Masters Sunday, he stumbled home with a 74. At the U.S. Open at Shinnecock, he didn't even make it to the weekend, missing the cut for the third straight year in the event.
This week at The Open Championship, McIlroy says he's trying something different.
"Sunday at Augusta was a big learning curve again for me because, even if I hadn't won that tournament, but I went down swinging and aggressive and committing to every shot, I would have walked away a lot happier," he said Friday. "So I'm committed to making sure, even if I don't play my best golf and don't shoot the scores I want, I'm going to go down swinging, and I'm going to go down giving it my best. I think that was it.
"Focusing on the results too much and not focusing on—the result is just the byproduct of all the little things you do to lead up to that. You know, I've sometimes forgotten that, and just need to get back in that mindset."
It was the little things that helped McIlroy on Friday at Carnoustie. Rather than bombing away with driver, he changed his strategy in the chilly, wet slog the morning wave played through and hit more irons off the tee than he planned.
Through his first 11 holes it paid off nicely with two birdies and no bogeys. That wouldn't last, though, not with Carnoustie's difficult closing stretch. First, a bogey on the toughest hole on the course, the 503-yard par-4 12th, then another on the fifth-hardest hole, the par-4 15th. But McIlroy also managed birdies where they could be had, at 13 and 14, and briefly grabbed a share of the lead.
He finished the day with a second-straight 69 to get to four under and near the top of the leader board.
It didn't hurt, either, that rain helped soften the fiery conditions at Carnoustie. McIlroy, a four-time major winner, has performed far better on softer tracks—the 2011 U.S. Open at Congressional and the 2014 Open at Royal Liverpool among them—than rock hard ones.
Friday marked just the fourth time in McIlroy's career that he has opened a major with consecutive rounds in the 60s. On three of those occasions he has gone on to win.
All of which has the 29-year-old Northern Irishman feeling good going into the weekend.
"I played within myself," McIlroy said. "I haven't taken on too much. It has felt—I don't want to say easy, but it's felt comfortable."