News
British Open 2018: R&A might have been harsher on Phil Mickelson for hitting a moving ball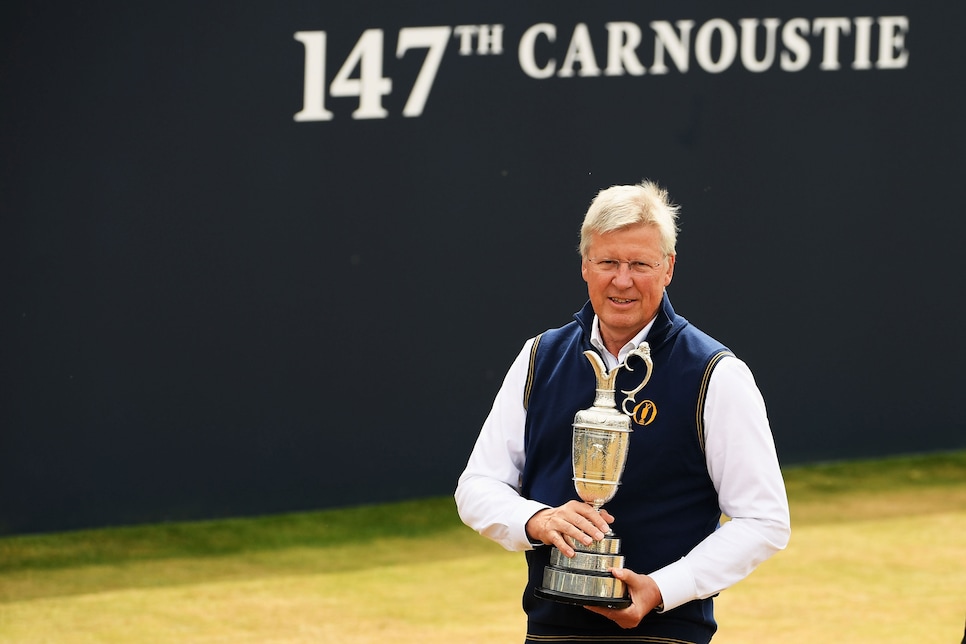 CARNOUSTIE, Scotland — Martin Slumbers never went so far as to say that had Phil Mickelson hit a moving golf ball in the Open Championship as opposed to the U.S. Open, his penalty would have been disqualification. However, when speaking to the media on Wednesday at Carnoustie Golf Links, the R&A chief executive left the impression that a penalty harsher than two strokes might have been applied—and would potentially come into play should a similar instance happen this week.
"We understand the USGA and the referees' decisions that were made at Shinnecock, and we completely respect those decisions," Slumbers said. "In the event of a similar situation this week, clearly, the first thing is you understand the facts because you never get the same situation and there will be lots of reasons. But we have looked very carefully at the Rules, and I don't think it was good for the game and not the right way to have played this wonderful sport, and we would make a decision based on the facts of any incident that happened later in the week."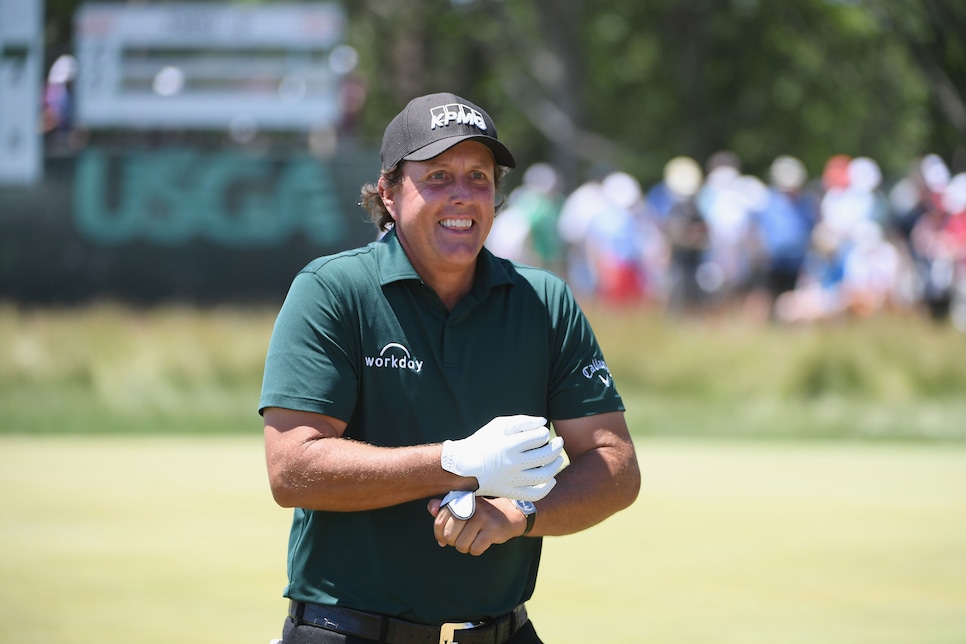 Ross Kinnaird/Getty Images
Slumbers said that he spoke directly to Mickelson about the U.S. Open incident last week when seeing him at the Scottish Open. Slumbers described the five-time major winner as contrite about what took place at Shinnecock, as he has been with the media in recent weeks after initially defending his actions when he took a stroke at his golf ball on the 13th green during Saturday's third round before it had stopped moving.
"Not putting words in [his mouth], paraphrasing his words, but essentially [he] admits that it wasn't his finest hour, and I agree with that," Slumbers said.
USGA officials said that because Mickelson took a stroke at a moving ball, he violated Rule 14-5, which prohibits such action. The penalty for breaking this rule was adding two strokes to Mickelson's score, but the Rule 14-5 has no additional latitude for disqualification. Meanwhile, Rule 1-2 (stopping a moving ball) brings with it the potential for a DQ, but USGA officials said that Rule 14-5 superseded it in this instance.
Slumbers understood these specifics, but when pressed on them, he implied that perhaps there were alternatives in the Rules that could also have been applied.
"And Rule 1-2 says you can't use 1-2 if you've used another rule, so they used 14-5, which doesn't have a DQ option in it. But there are other ways, there are other parts of the rule book which refer to etiquette and the powers of the committee, and we're fully aware of those clauses that are in that rule."
You are using an unsupported version of Internet Explorer. Please upgrade to Internet Explorer 11 or use a different web browser.