News
British Open 2018: Justin Rose goes from barely making the cut to back in contention with Saturday 64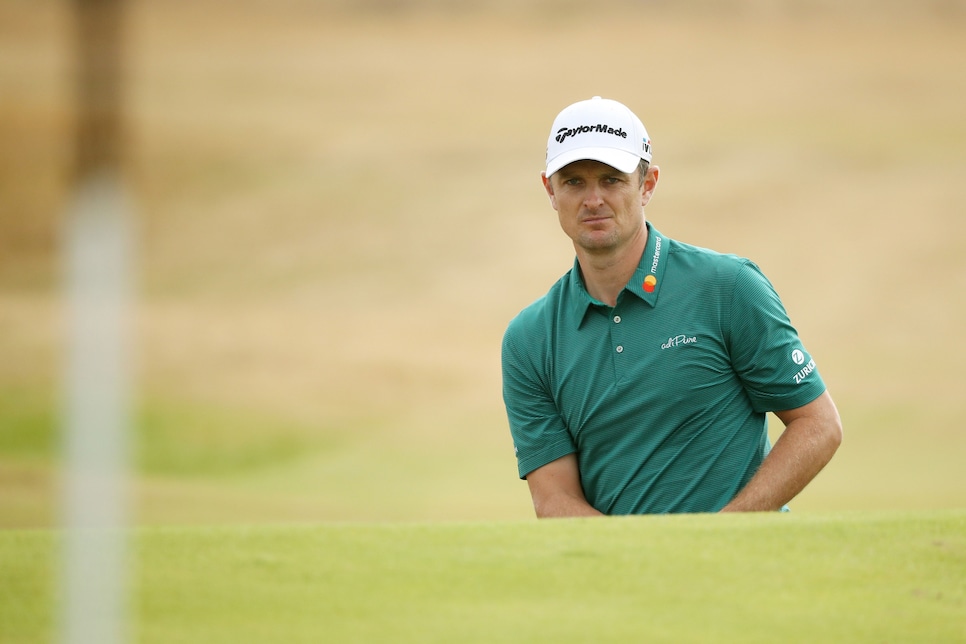 CARNOUSTIE, Scotland — You could make the argument that no player in the field at the Open Championship got a better night's sleep on Friday night than Justin Rose. Facing a 15-foot birdie putt on the 18th hole earlier in the afternoon that meant the difference between playing on the weekend at Carnoustie and going home, Rose found the center of the cup—and new life.
"Gratitude just to be here," said Rose of the emotion he felt after holing the timely putt that left him three over for the tournament and nine strokes off the lead. "I think the first couple days were hard work and frustrating."
Upon returning to the course on Saturday, a refreshed Rose saw his deficit as a whole lot less daunting, and it showed in his approach to the round. Playing in the day's third pairing, Rose birdied the first hole and never looked back. He carded six more to shoot a seven-under 64, the week's low score to date and just the second bogey-free round.
Done with his round nearly three hours before the leaders teed off, Rose had put himself within two strokes of Zach Johnson and Kevin Kisner, in a tie for sixth place.
"I think the birdie on 18 last night freed me up," Rose said. "I'm just very happy to be out on this golf course and not down the road somewhere else this morning. So that might have been part of the shift in mindset today. Obviously, I had nothing to lose from that point of view."
On a day where calm conditions and favorable hole locations felt like they would give up plenty of red numbers, Rose knew he had to be aggressive even as he approached Carnoustie's final three holes, a trio that have yielded 64 birdies compared to 309 bogeys or worse the first two days. Still, The 37-year-old Englishman trying to be the first man from his country to win the claret jug since 1992 managed to birdie 17 and 18 to prove something to himself.
"I was really pushing myself to see if I could make a couple more," Rose said.
As he prepared to have a cup of tea and a bit of lunch, the question now is just how far back of the leaders will he be when he wakes up on Sunday? Unless the wind picks up in the afternoon, Rose knows the guys ahead of him on the leader board will have the same opportunities to score as he did. But will the pressure of playing from out front rather than way back cause them to play a little more conservatively?
Rose knows that's out of his control. Instead, he'll focus on what he can, like taking advantage of being done early, getting a little more rest and beginning preparing for tomorrow. Come Sunday, there will be time to worry about the claret jug and becoming the World No. 1 with a victory. For now, he'll focus on simply getting another good night's sleep.