The Loop
British Open 2018: I asked Henrik Stenson and Paul Casey for advice before my round at Carnoustie. They didn't hold back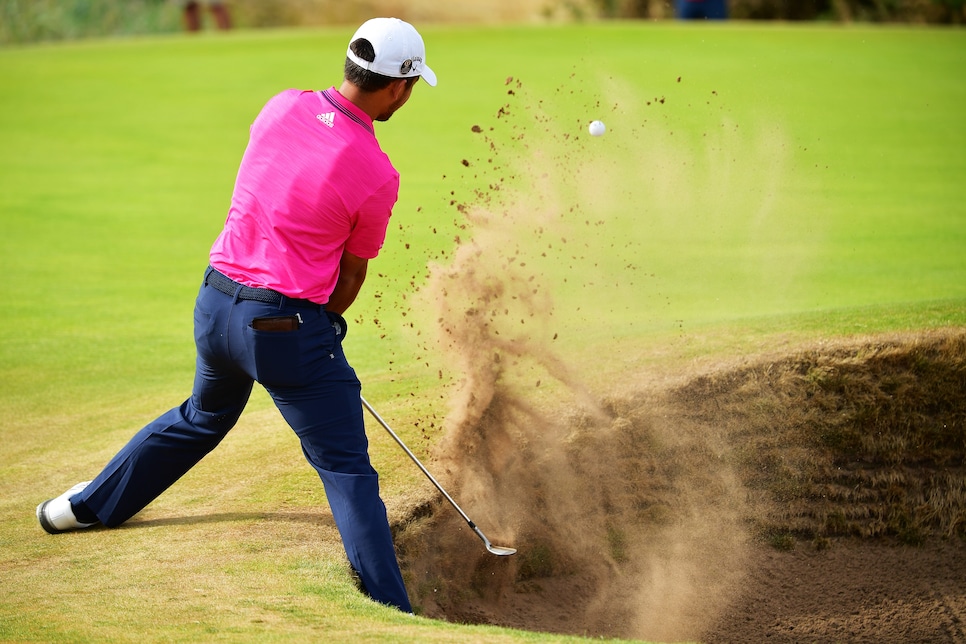 CARNOUSTIE, Scotland — On Sunday, the best golfers in the world battled Carnoustie one final time at the 147th Open Championship. On Monday, a six-handicapper will take on the treacherous Scottish track. And I don't expect to bring it to its knees.
I'm one of the fortunate few who will play Carnoustie the day after the Open. The grandstands — albeit, empty — will still be standing, the Sunday pins will still be in the ground, and the weather is supposed to be similar to that on Sunday. Also in Monday's forecast? A lot of bogeys for me. Well, hopefully.
After all, this is a place where the claret jug was lost with a triple bogey on the final hole in 1999 and then won by someone who made double bogey there in 2007. The course's nickname is Car-NASTY for crying out loud. So I didn't need any reminders that I was in for a tough go, but I got a couple anyway from two guys named Henrik Stenson and Paul Casey. Looking for any help I could get, I asked them what would they tell someone in my position ahead of the big round?
"Good luck," Stenson said. "It's a tricky one."
"Bring a dozen balls," Casey said. "Golly, it's going to be tough."
Golly? You're going with golly? Oh, boy.
"Thing is, a lot of the bunkers are out of play for us," Casey paused while looking me up and down, "maybe not for you. . . "
Yeah, something tells me slapping it in the 230-yard range isn't going to produce a lot of scoring chances. And although I usually hit it pretty straight, those bunkers are everywhere. Not to mention that pesky burn that snakes its way around much of the course. Moments earlier, Casey lamented only making nine birdies over four rounds. To make the same, it might take me four years. But again, I only have once chance it. So what should my target score be?
"If you're a six handicap, you're doing pretty good if you shoot 20 over par," said Stenson, who did 22 shots better than that on Sunday with a final-round 69. "It has so much to do with accepting your mistake. You're going to miss and when you miss it's all about what you do then by minimizing the damage. It's all about taking your medicine. It comes quickly and it goes quickly if you make the wrong decision and hit the wrong shot."
OK, so I should buy extra golf balls and aim to shoot something around 91. Well, add in the fact that I have almost zero links golf experience and I'll bump that number up to 95. Damn. I'm going to be grinding over putts down that brutal stretch just to break 100, aren't I?
"Just enjoy it," Casey said, patting me on the shoulder. "It's going to kick your ass. It kicks mine."