News
British Open 2018: How a pair of instructors are preparing their tour pros for the challenge of Carnoustie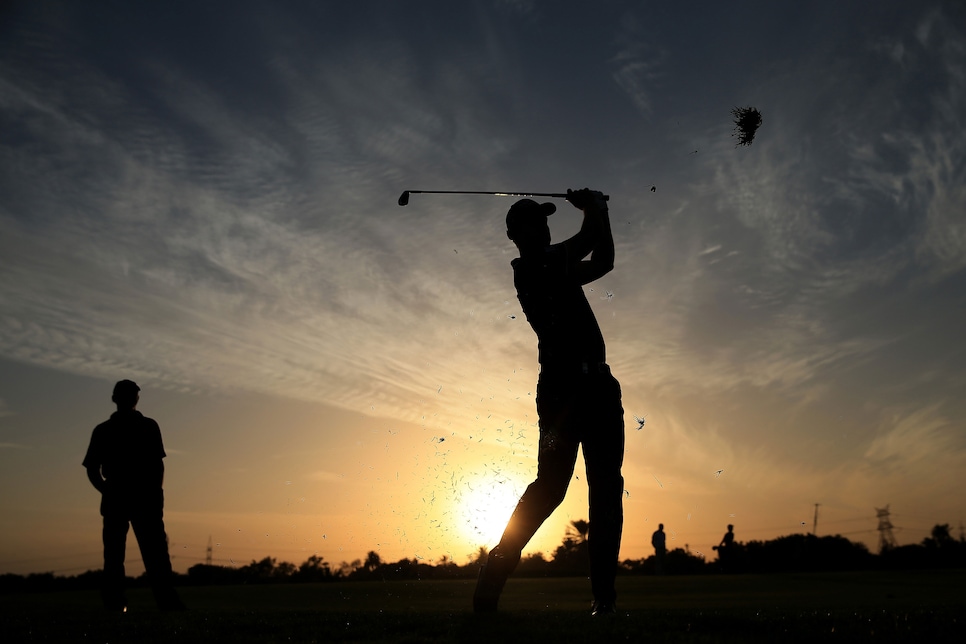 David Cannon/Getty Images
CARNOUSTIE, Scotland — Links golf being what it is—a game of constant adjustment—it is not surprising to hear that many of the 156 competitors gathered at an unusually fast-running Carnoustie for the 147th Open Championship are fiddling with their swings and shots and clubs on the range. As a result, at least two of the European Tour's leading instructors, Pete Cowen and Denis Pugh, have been busier than usual these last few days.
"Just about every player I work with has changed his wedges," says Cowen, fresh off a session with South Africa's Branden Grace. "They've all gone to clubs with virtually no bounce. The ground is so firm that makes sense. And many of them have added a 2-iron at the expense of a hybrid.
"There is so much run to be had. Which is not always a good thing. How far shots are travelling depends a lot on the first bounce. You can hit an upslope or a downslope and the difference between the two can be massive. You might be left with 200 yards in, or 90 yards, depending on where the ball lands.
To specifically address this, Cowen has been working with some players on bringing down the height of their shots. But he warns that flighting the ball lower can be "a bit of overkill."
"On a links course with a bit of wind about, you should never hit a full shot," Cowen said. "So we've been working more on picking the right shot at the right time more than pure swing technique."
As for Pugh and his star pupils, Francesco Molinari and Ross Fisher, the view is a little different. Molinari, recent winner of the Quicken Loans Championship, is focusing on shaping his tee shots more than normal.
"Francesco usually tries to hit pretty straight shots, but here he needs to get more curve on the ball," Pugh said. "The wind is enough to make the fairways, which are already quite narrow, even narrower. Especially when you are talking about a cross-wind. If the fairway is, say, 40 yards wide, hitting down the middle gives you only 20 yards either side. Starting the ball on one side or the other doubles that amount.
"Generally speaking, he is going to let the wind do the work on his tee shots, then he'll take over on the second shots. He has the 'Monty Fade,' what we call his '30-30' shot. That's 30 wins and £30 million. We don't have a name for the draw yet. Any suggestions welcome."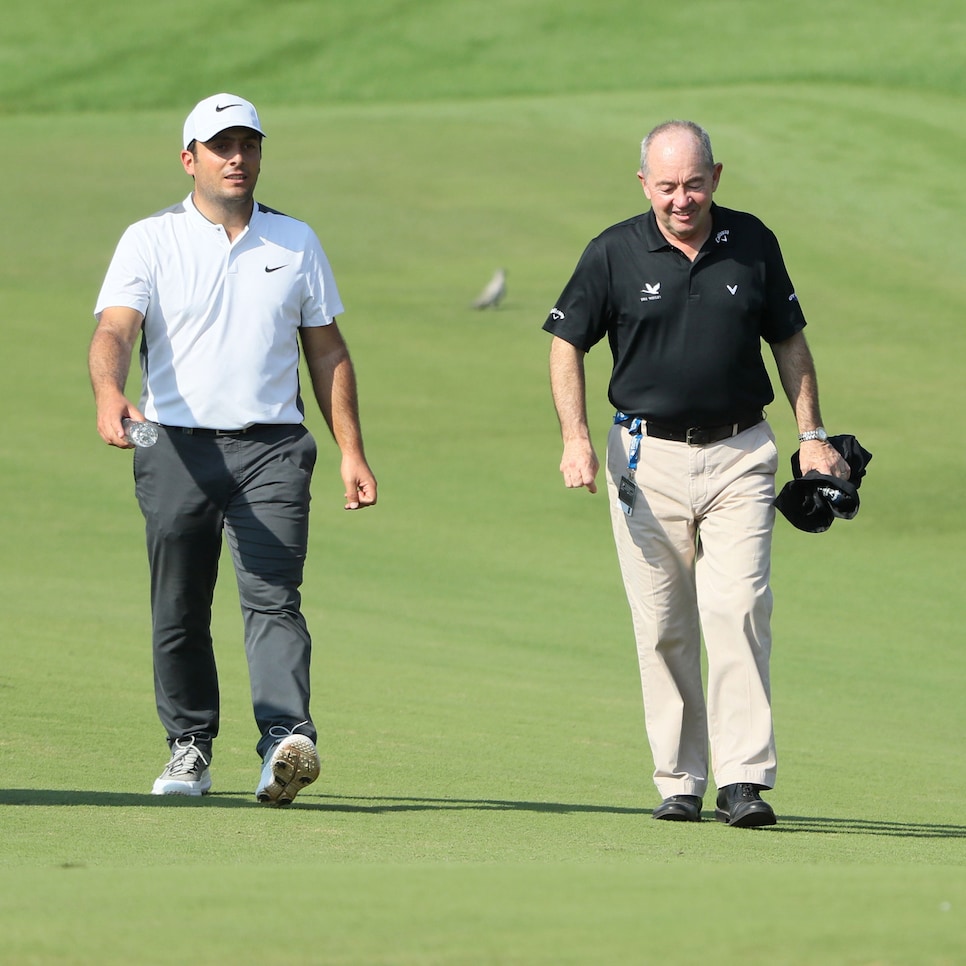 Where there is more consensus is in the area of how aggressive players can be off the tee. While some will surely start cautiously with irons, Pugh can see most switching to driver by Day 2 in an attempt to either hoist themselves into contention or make the cut.
"I think the really long hitters will hit drivers almost everywhere," seconded Cowen. "If they find a bad spot, they'll just play for the middle of the green and move on. If they hit the fairway, they will be in great position to make a birdie. And if the top players are all doing that, anyone else is going to be behind the eight-ball if they don't do the same."
Cowen admits this isn't the "real" Carnoustie, so picking out scores is tricky. He thinks, however, that somebody could shoot a 63 on any given day. "I can see a range of scoring through the field," he said. "But no one knows what the winning score is going to be. I'm not sure how the bookies are going to work out their odds."
There is but one caveat to the "bomb and find it" theory. As Pugh says, you still have to find it.
"And when you do find it, shaping a shot into the greens—and getting close to the flag—is not easy," he said. "If you do play conservatively, you can end up playing 3-iron, 3-iron to a par 4. That's difficult, too."
In contrast to Cowen, Pugh doesn't believe we're in for particularly low scores. "This is not going to be a birdie-fest," Pugh said. "Pars are going to be valuable commodities. The R&A will tuck the pins. The course is just how they would want it. … They will set-up the course so that, if the wind blows, it will be tough. If it doesn't, the players will shoot low."
You are using an unsupported version of Internet Explorer. Please upgrade to Internet Explorer 11 or use a different web browser.