The Loop
British Open 2018: Did a crying baby prevent Xander Schauffele from winning? Hint: It probably didn't help
On the penultimate hole of the Open, Xander Schauffele faced a delicate pitch from off the green needing to save par to remain a stroke behind leader Francesco Molinari. It was another tense moment in an afternoon full of them, and Schauffele was ringed by the gallery—which, it turns out, included a mother and a young child in a stroller.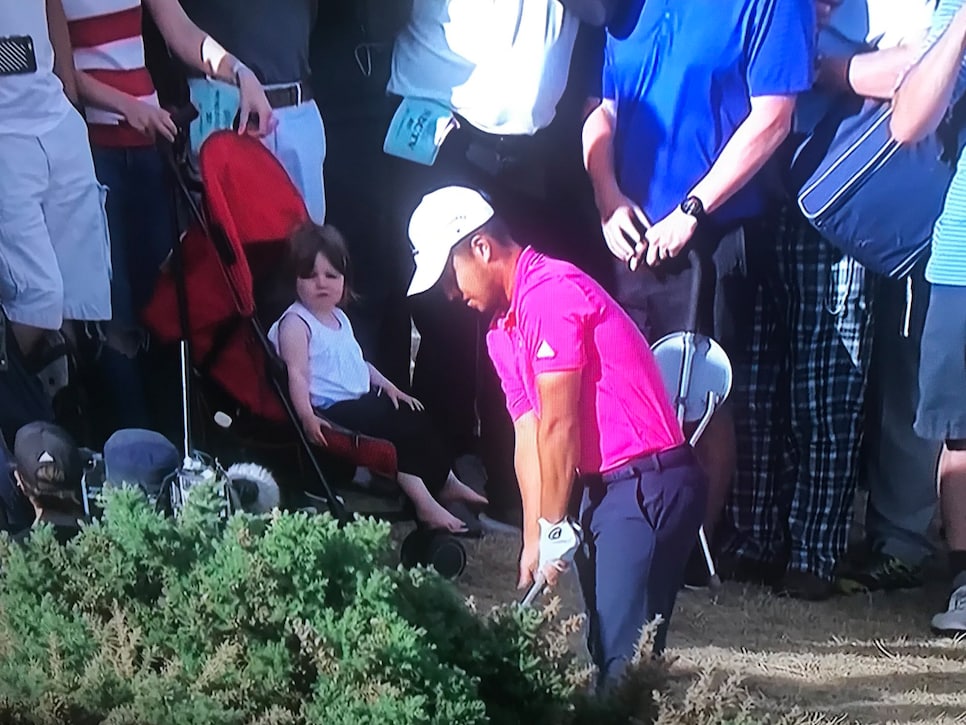 Now, before we go any further, the goal here is to not sound like some crusty golf crank lamenting the presence of unruly kids in the gallery. It didn't help that minutes earlier Tiger Woods' tee shot on 18 was interrupted by some yahoo barking in his backswing. But even then, the presence of young fans—either of the beer-swilling or baby formula-sucking variety—should be considered a good thing for a game that needs all sorts of injections of fresh air.
Unless, of course, it's the 71st hole of a major championship. And a guy is in contention for the first time. And the baby won't stop crying or talking. And the mother for some reason fails to recognize that perhaps this wasn't the best spot to be parked with so much hanging in the balance. And then the guy in contention has to back off the shot to regain his focus. And then he hits an indifferent chip, and fails to save par. And then he ends up losing by two because he had to try to hole out on 18.
At that point, Xander Schauffele could have been forgiven if he wasn't quite embracing all the grow-the-game benefits of such a moment. Yet to his credit, Schauffele merely chuckled when he backed off his shot on 17, and never once looked scoldingly at the poor child, as plenty did virtually on social media.
And when asked about how the 17th hole unfolded, Schauffele made no reference to the episode. "I was in my own world, to be completely honest. I wasn't hearing a whole lot," he said.